Fringe benefits … Karolina Kurkova in Milan with one of the season's hottest trends on her arm.Credit:Getty Images
It's been quite the eventful fashion month in Europe. Coronavirus forced the cancellation of some shows and forced others, most notably Giorgio Armani, into lockdown. And then there was the news about Raf Simons, most recently of Calvin Klein, becoming Prada's co-creative director.
And that's before we even talk about the clothes. While words to describe the collections in New York, London and Milan have included "subdued" and "less than thrilling", there has still been plenty to get excited about.
If you asked many editors who were there, and those of us who were playing at home, the one-word review of Milan Fashion Week, led by wunderkid Daniel Lee at Bottega Veneta but widespread among his peers and on the street, was "Fringing".
As I write, Paris Fashion Week is still in full swing, so it may still be a couple of days before we know the full picture of autumn-winter 2021. Although even from the early shows, including Dior, we have seen the fringing thing carrying on with gusto. But what of the here and now, what will Australian audiences see when the spotlight turns on the Virgin Australia Melbourne Fashion Festival (VAMFF) in just a few days' time?
Bottega Veneta's take on fringing was incredibly plush.Credit:Getty Images
In some bad news for fans of the fringe, stylist Kate Gaskin says it's probably a trend that will "trickle down" here for next spring. "Bottega's fringe had quite a strong '70s reference, while Prada had a more ladylike aesthetic," she says.
Still, that doesn't stop people from getting ahead of the curve by using a little knowhow, Gaskin says. "Hitting up vintage stores is a great way to get the look if you want it now."
Gaskin, who is styling the David Jones runways and the National Graduate Showcase at VAMFF, says she's feeling most inspired by the amount of colour coming through this season's collections.
"Generally winter collections are domintaed by quite muted tones and black but this season there's a lot of bright colour and print coming through, which is refreshing," she says. "Prints tend to be more subtle – small florals are key, as well as organic painterley markings."
In terms of brands walking the walk, Gaskin says Lee Mathews and Camilla and Marc "have created some beautiful dresses and seperates in fine florals with a modern silhouette to give them relevance.
Strong shoulders, '80s' glam and a slight Western vibe at Burberry.Credit:Invision
"Tailoring is also huge this season – new takes and lengths on the classic blazer, soft trench coats v traditional structured trenches, tailored dresses with a '50s ladylike appeal, and mid-calf skirts as appropriate for the office as they are for an evening out. Look to designers such as Dion Lee and Paris Georgia for some beautiful updates on classic tailored looks."
Jolyon Mason, who is styling the Grand Showcase featuring Toni Maticevski, has drawn some of his favourite trends from the 60 looks that will feature in the biggest solo show of the festival. "Ruffles, layers, detailed embroidery, synthetic plastic, coated wools – It's a collage of creative. Also cowboys."
Cowboys, hey? Leather was certainly a key trend in several shows at New York Fashion Week (Gabriela Hearst, Coach), and the fringing trend (again) also had some strong Western vibes at Burberry.
Harper's Bazaar and Elle magazine fashion editor Caroline Tran, who's styling two shows, said she's excited to work with comedian Celeste Barber, who is walking her first runway at VAMFF.
"She is definitely an icon, and I love how she transcends so many mediums and generations," Tran says. "Her work recently has been so prolific, yet she manages to do it with humour and personality."
So what can the audience look forward to seeing Barber in, based on Tran's favourite trends?
"The biggest trends for 2020 have gone back to basics," Tran says. "It's about building a wearable, long-lasting and sustainable wardrobe. Purchasing items that are forever classics and will last the distance … Some of my favourite trends [are] suiting, trench coats and black."
Peter Simon Phillips, who is styling the GQ menswear runway and the Grazia/ICON show, backs Tran's call for a more considered approach to fashion this season, in three words: "Transparency, sustainability, diversity."
"Knowing what you're buying, who made it and what it is made from. The world is too small now; trends are out the window."
Now, that's a presciption we can all follow. Fringing optional.
VAMFF is on March 4-14. vamff.com.au
Get the look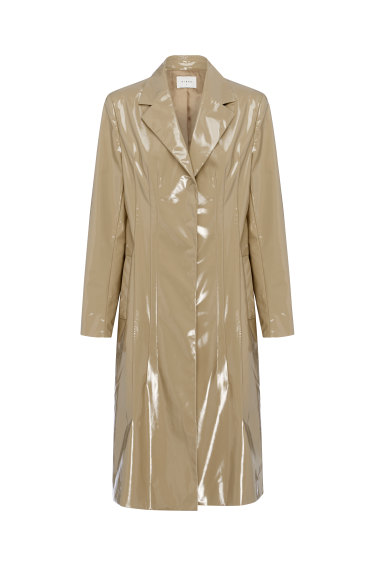 Nique, $500Credit:nique.com.au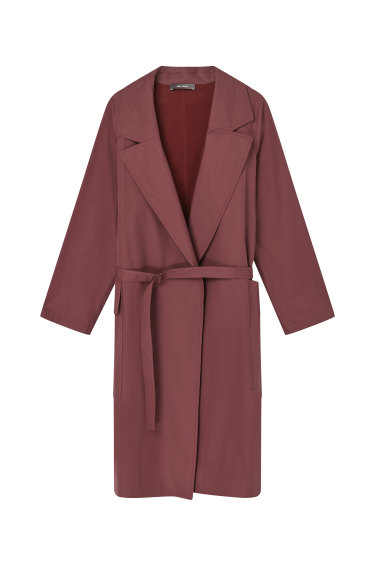 Jac & Jack, $799Credit:jacandjack.com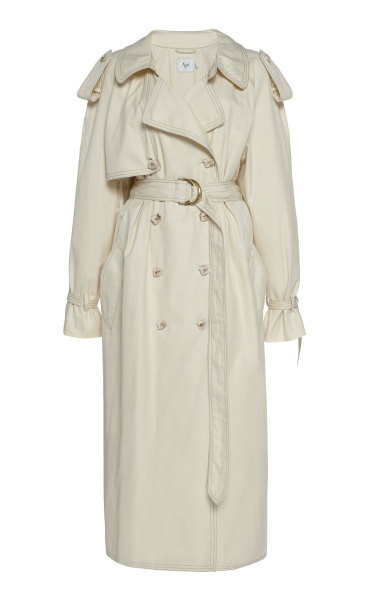 Aje, $595Credit:ajeworld.com.au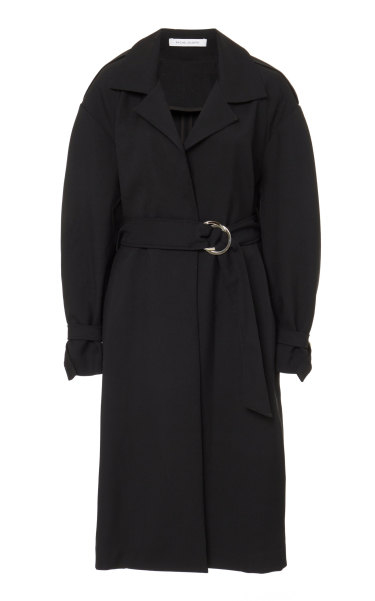 Rachel Gilbert, $899Credit:rachelgilbert.com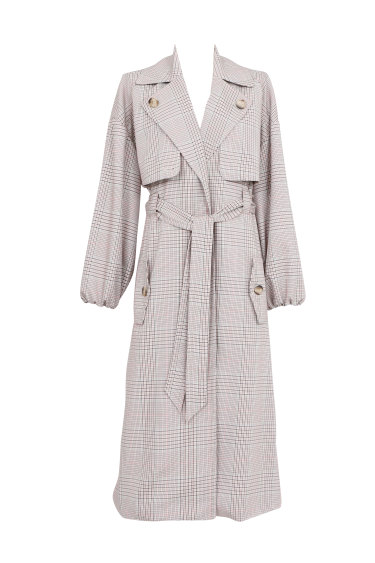 Ginger & Smart, $749Credit:gingerandsmart.com
Source: Read Full Article