The high fashion sneaker craze has evolved from fever pitch to way-of-life. Fashion girls as sneakers heads simply could not last. While the Triple S went through waves of selling out and bedazzled trainers emptied bank accounts the world over for a full season, now is less about jumping on a trend, and more about finding your sole mate—pun intended.
Seeing Prada's lug-sole platforms was just the shoe-love at first sight we've been hoping for. This adoration is no flash in the pan. These sneaks sport classic Prada nylon, and that recognizable triangle logo. They boast that signature Prada lug-sole, done up in bright, summer-ready white, and harken back to the creeper style that seemed to take over our entire social media feeds last fall. The reason for those creepers unerring popularity was simple style logic—they are comfortable, cool, and undeniably capital F fashion.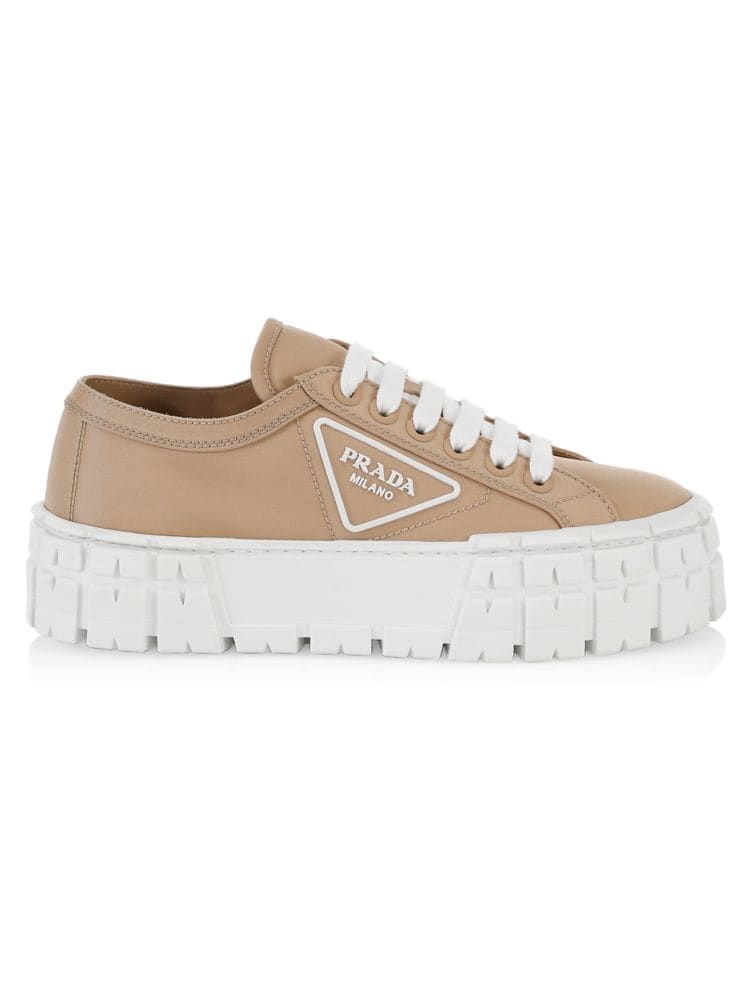 When we wear sneakers with denim Bermuda shorts, or French-girl inspired mini dresses by Realisation Par or Sezanne, we're not necessarily willing to spend our entire summer in flats. This three inch sole is insurance against all that. And when we're ready to wear them again in the fall with little black shorts suits, they still suit. That's the magic of a good sneaker—making a statement without sacrificing versatility and comfort.
The only question that remains is whether to opt for that of-the-moment baby blue, classic black or tan, or to go truly bold in neon pink. But that's between you and your new kicks.
Source: Read Full Article