https://www.instagram.com/p/CiwTmEXrqji/
Kim Kardashian's hairstylist, Chris Appleton, recently shared how to achieve her "glam Barbie updo."
To test out the look, all you need is a hair tie, two elastics, and two bobby pins.
Our editor tried the Barbie updo on her fine hair and is sharing her results.
If you're anything like me and love "keeping up" with the Kardashians, you've probably noticed that Kim Kardashian has been wearing a new signature hairstyle. The look is similar to a '90s Pamela Anderson updo with a little #Barbiecore sprinkled in, and Chris Appleton, Kardashian's longtime hairstylist, recently called it a "glam Barbie updo." Appleton shared the steps to re-create the look on his TikTok, and I decided to try it out to see whether it would work on my fine hair.
To test the hack, all I needed was a hair tie, two small hair elastics, and two bobby pins. I opted to use the Scünci Mixed Size Rubber Bands ($4) and the Kitsch Brown Bobby Pin Set ($4). These bobby pins have been my favorite recently because I've found that they hold my hair in place all day without any slippage.
How I created Kim k's glam Barbie updo 👱🏼‍♀️ with 2 Bobby pins! #hairtutorial #kimkardashian #hair #makeover #cultfavorite
To start, I brushed all of my hair out to make sure there were no knots, and then I separated my curtain bangs from the rest of my hair and pinned them out of the way. I pulled the remaining hair into a ponytail and secured it with a hair tie. Next, I took two elastics and crisscrossed them over each other, so they became one hair elastic with two sections. (Don't worry: it's easier than it sounds once you watch the video.)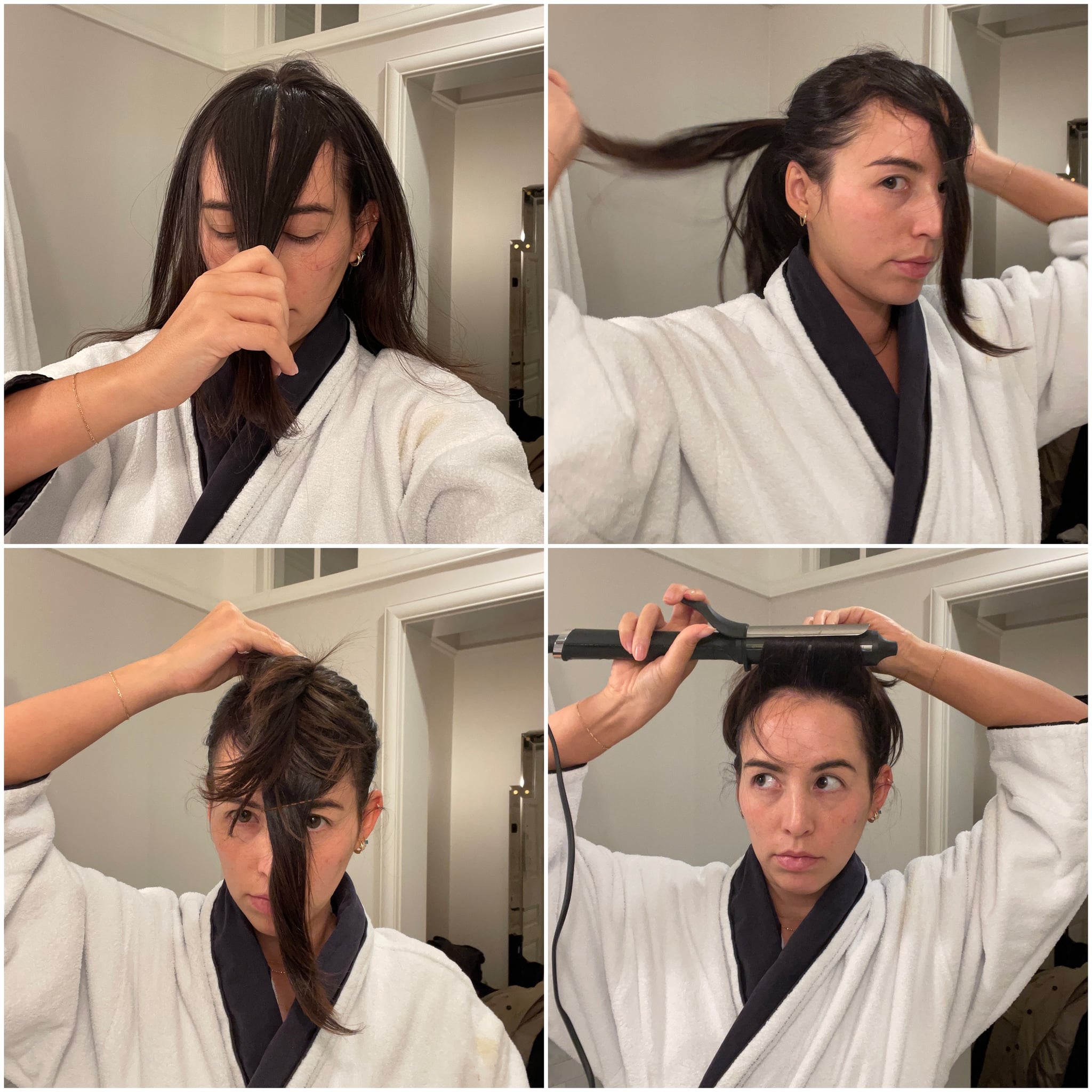 Image Source: POPSUGAR Photography / Renee Rodriguez
After adding a bobby pin to either side of the hair elastics, I took my ponytail, twisted it, and then flipped it up toward the front of my forehead. From there, I took one of the bobby pins and pinned it into my hair on one side of the ponytail. I stretched the mini elastics over the back end of the pony and then secured it in place by pinning it on the other side of the ponytail. Afterward, I flipped my ponytail back so it was hanging over the elastic.
After spritzing everything with hairspray, it was time to give my curtain bangs volume, or as Appleton says in his TikTok video, "get the bangs going on." I took a curling iron and curled my bangs backward, which gave them lots of volume at the root.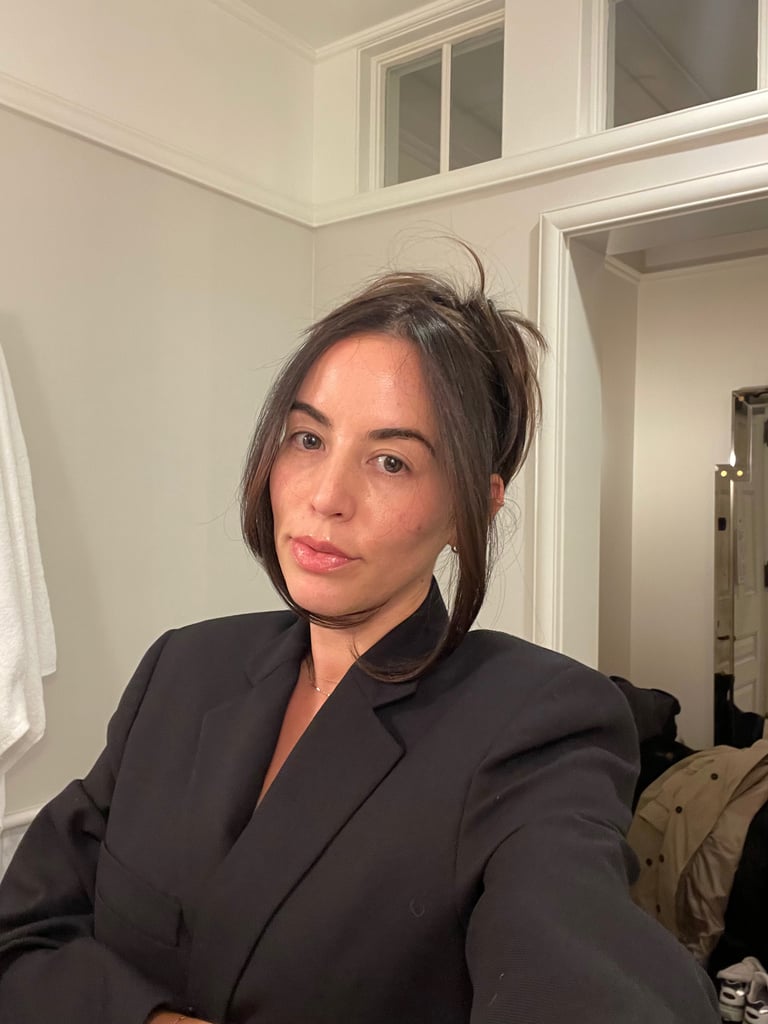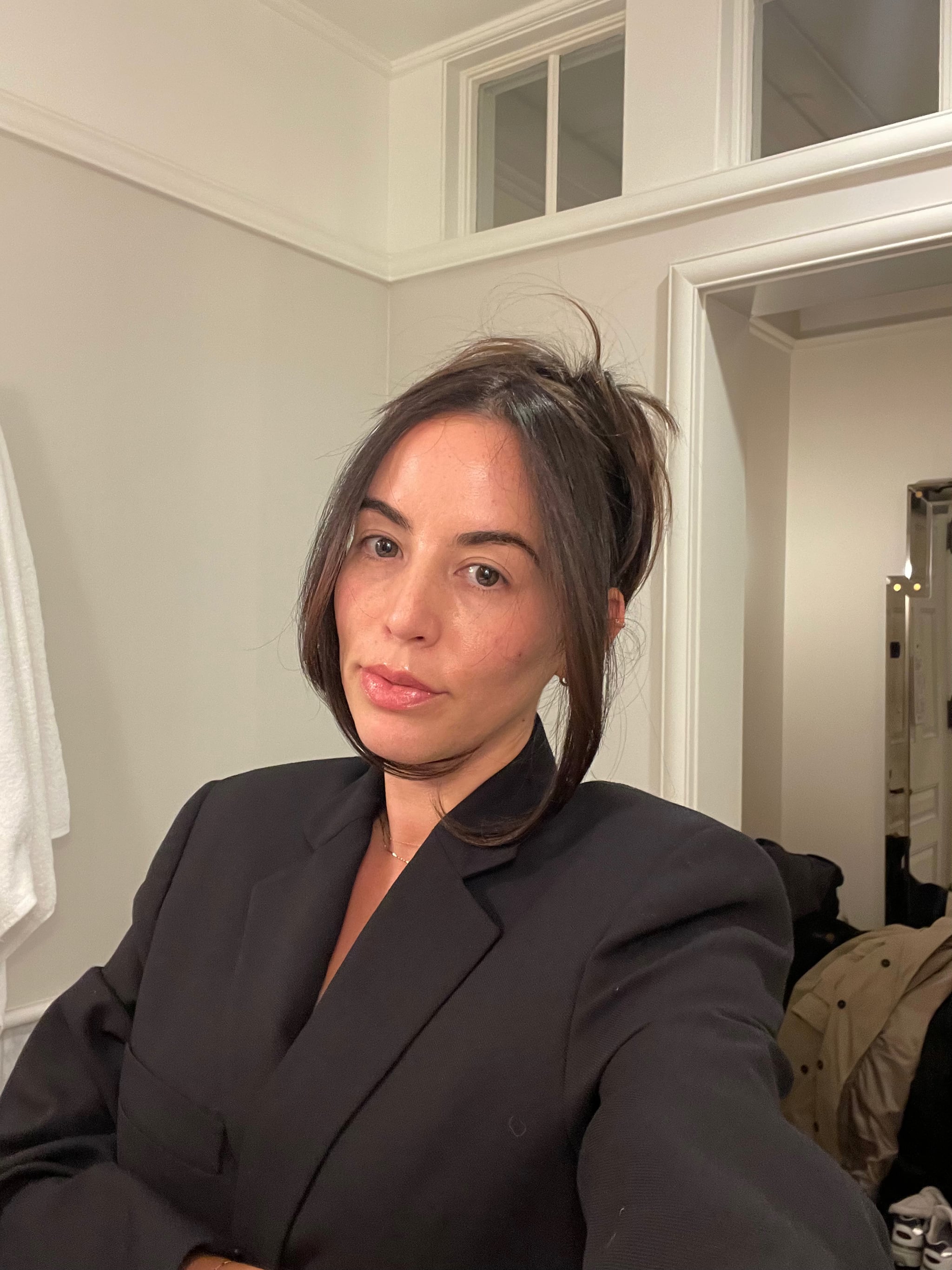 Image Source: POPSUGAR Photography / Renee Rodriguez
The finished look was a voluminous updo that made my hair look thick, full, and chic. It looked similar to an Anderson-style updo, but in my opinion, Appleton's tutorial was a lot easier to master and required fewer hair tools.
One thing to note about this tutorial is that you can achieve a similar style using a claw clip, but if you don't want the clunky look of a clip in your hair, this is a great alternative that will keep your hairstyle looking sleek. Also, I've tested this hair hack a few times, and I've actually found that for thinner hair, it works to use just one hair elastic and one bobby pin on each side of it rather than two hair elastics, but of course, that is a personal preference.
Despite the fact that I rarely wear my hair up unless I'm working out, this is a look I enjoyed re-creating so much that I'm already planning on wearing it out to dinner this weekend. If you've been eyeing Kardashian's latest updo obsession and looking to re-create it, definitely give this hack a try.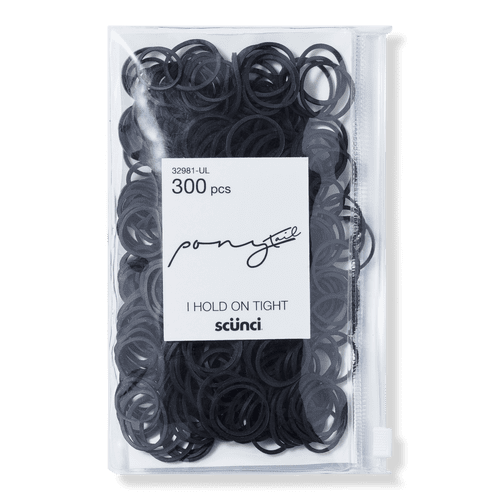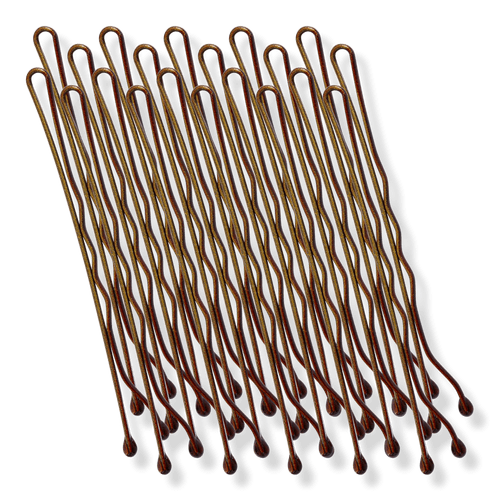 Source: Read Full Article