While much has been made about time spent sitting down, Americans spend a ton of time standing—especially at work. In 2020, the United State Bureau of Labor and Statistics survey found that 62.5 percent of the American labor and workforce stands throughout the day. And that can take a toll on your entire body, especially your feet.
"Standing requires requires a significant amount of isometric muscle force (where muscles are under constant stress but there is no motion of that body part), and fatigue may set in over a short period of time," says says Mark J. Mendeszoon, DPM, FACFAS, podiatrist at Precision Orthopaedic Specialties in Ohio. "As fatigue ensues, the body will accommodate to compensate to remain standing, and muscle imbalances and pain may develop throughout the body."
Read more: Best Running Shoes for Men










Besides your core, your feet and ankles especially take the brunt of providing a sound foundation for support.
"Having the ability to walk intermittently opposed to standing will distribute the body weight and thus reduce the static pressure on the feet and body and make it more dynamic," says Dr. Mendezoon. "As most people do not have perfect feet, proper shoe gear and possible insoles or orthotics may mitigate many standing problems and conditions."
People who stand on their feet throughout the day may encounter common problems or injuries as time progresses.
"Some of these common injuries or conditions include heel pain, plantar fasciitis, posterior tibial tendonitis, collapsing arches, Achilles tendon pain, knee pain, hip pain and even nerve pain such as neuromas in the feet or sciatica pain from the back," says Dr. Mendeszoon. "Skin conditions like corns, calluses and blisters may develop as well."
"Patients have several choices of work shoes and they can differ from neutral running shoes, stability running shoes, walking shoes and work shoes and boots," says Dr. Mendeszoon, who is also owner of the Achilles Running Shop stores in Ohio and Erie, Pennsylvania.
Here are his suggestions for each category.
Neutral Running Shoes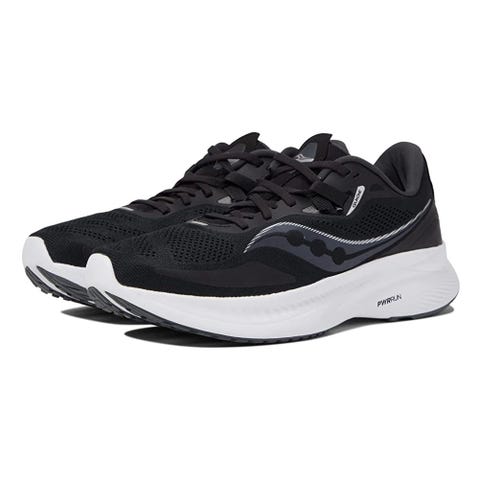 Saucony's Guide 15 receives top marks for its PWRRUN+ midsole, which is somehow light-as-a-feather and incredibly cushy to provide all-day comfort for your feet. Ideal to use during hour-long stints at your standing desk or long runs after work.
Read more: Best Neutral Running Shoes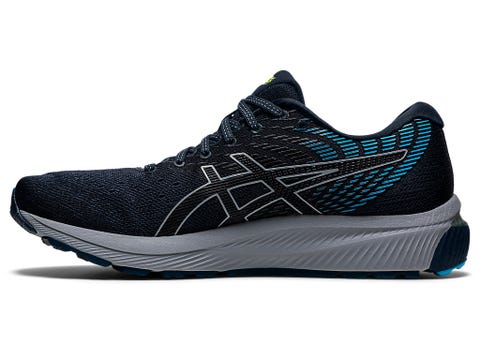 Asics makes plenty of Men's Health-approved running shoes that can take on plenty of mileage. That's why it's no surprise that their kicks are also great for standing and walking all day in. Asics' Gel-Cumulus 22 is a bestseller thanks to its Flytefoam mid sole for a Cloud Nine-like support.
Hoka's marquee runners received a stamp of approval from the American Podiatric Medical Association for its incredible foot support, so you know they work for long days at the office. Amazon customers gave the Clifton 7 hundreds of five-star ratings, citing its soft-as-a-down-pillow sole to fends off aches and pains.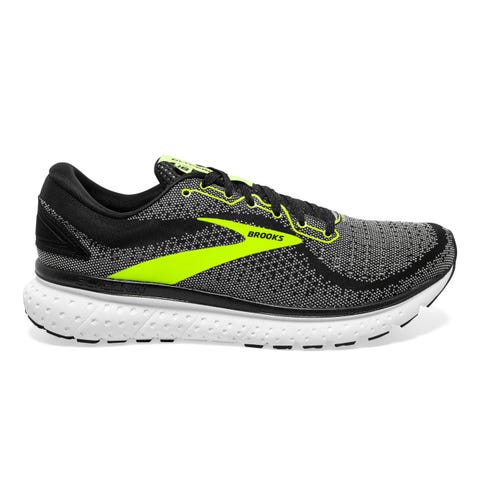 If a middle-of-the-day work break looks more like a quick jog around the block, then these Brooks running shoes have you covered. The Amazon bestseller has received plenty of love for its DNA LOFT cushioning that's somehow both soft and secure, so your foot will be fastened and comfortable during all your afternoon dashes.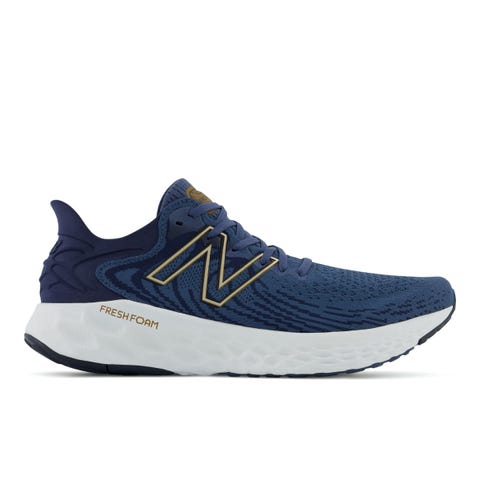 Yes, it's true. New Balance's signature dad shoes are back in style. Did you also know they're as easy on the eyes as they are on our feet? That's because this model's latest iteration was redesigned to maximize cushioning and support, so you can wear it all day, every day.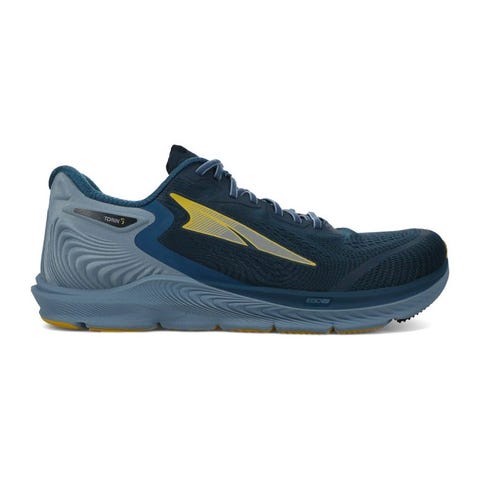 When it comes to neutral running shoes, Altra tops our list for its supreme shape that takes comfort, mobility, and stride in mind. Plus, its chunky midsole makes for a retro-inspired look that looks as good as it feels.
Stability Running Shoes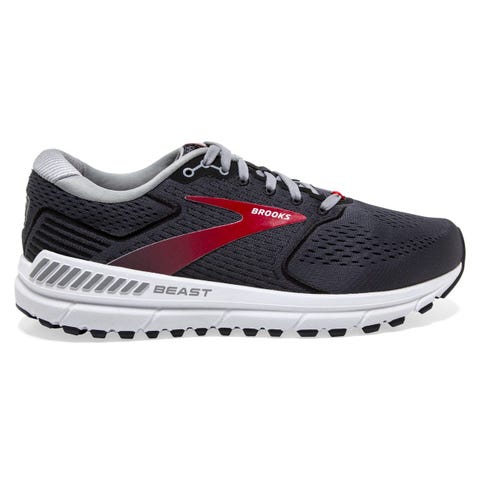 Stability shoes are great for runners who overpronate, meaning their ankles roll too far inward with each stride. They're also great for standing all day in, since their specialized cushioning helps take the impact off of our feet and ankles. These Beast runners are designed to remove impact from running or standing on your feet all day.
Read more: Best Stability Running Shoes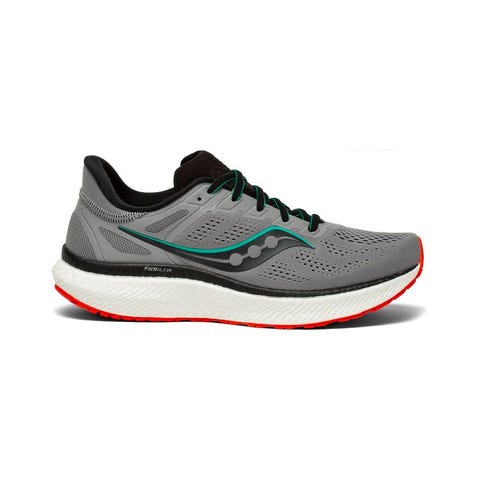 The beauty of Saucony's shoe is that it offers a cushiony underfoot that guides your steps without restricting them, which means your feet will less likely ache after hours of standing. Also, its proprietary cushioning adds extra relief for your arches.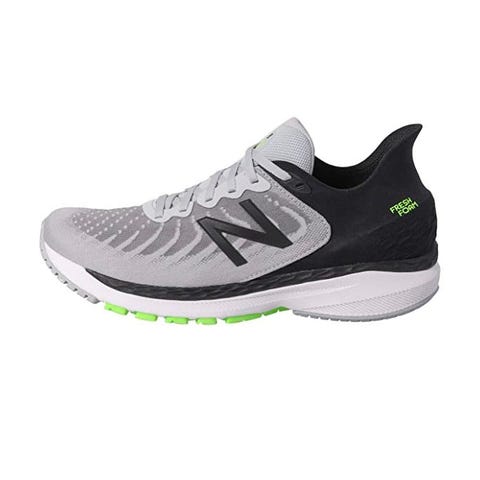 Larger guys need extra support when they're standing for hours. Enter this bestseller from New Balance, which can provide foot support for guys over 250 pounds. It's so impressive it's received hundreds of five-star ratings on Amazon. One happy customer wrote, "I especially love the soft and stretchy heal so it never cuts in my Achilles."

Walking Shoes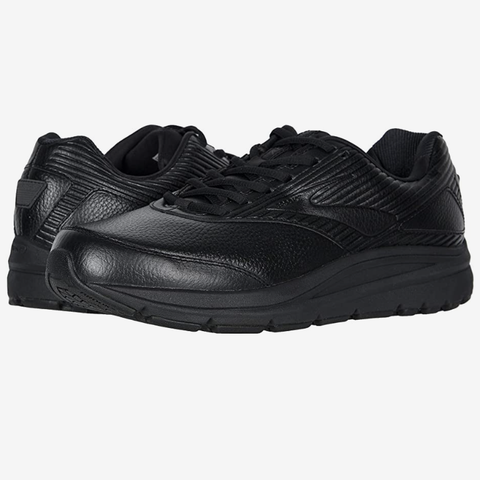 Walking shoes offer a practical solution for most guys who spend their days on their feet. This one from Brooks has everything you want in a walking shoe, including a soft cushion and slip-resistant bottom. Plus its leather exterior makes it a scotch more stylish than most of the running shoes we tried, making this appropriate for your back-to-the-office looks.
Read more: Best Walking Shoes for Men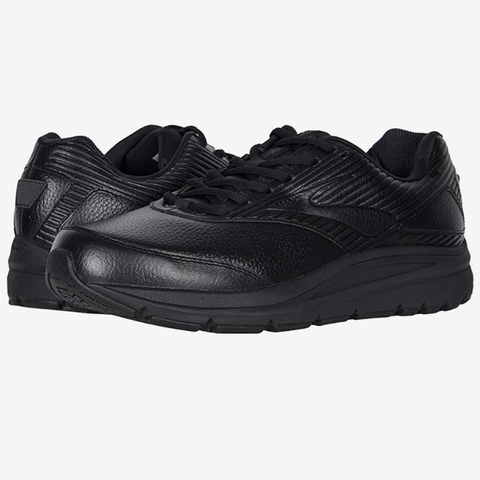 A round toe and the brand's proprietary footbed makes for a light and comfortable stride. Dr. Mendeszoon also loves how this walking shoe helps provide feet and leg relief even after hours of use.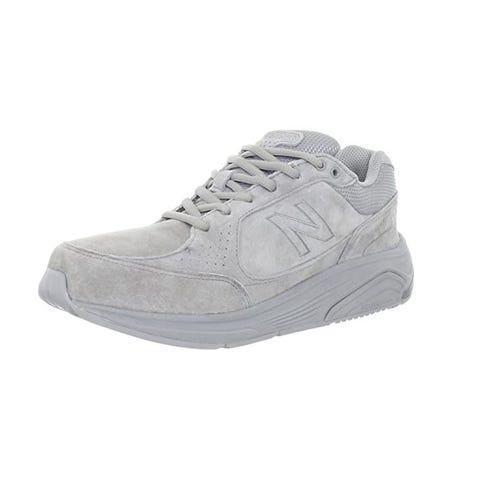 New Balance walking shoes are known for their stabilizing abilities, and these Mw928s are no exception. Customers love how easy these are on their knees, thanks to New Balance's proprietary, impact-absorbing midsole. Plus, its suede finish adds extra style points.
Work Boots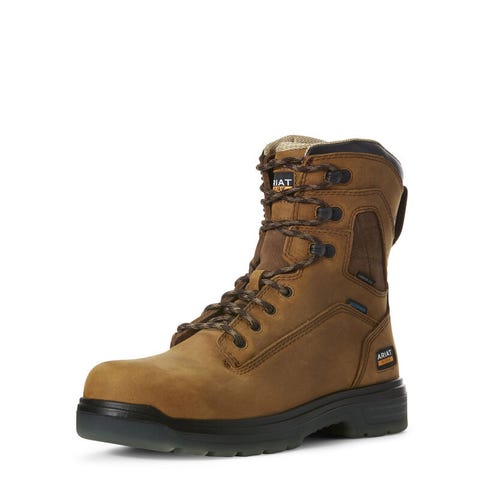 Long days on the field or construction zone call for work boots with ample support. These tough-as-nails boots from Ariat get the job done, thanks to a rebound foam insole that offers plenty of cushion without compromising on flexibility. Made with a waterproof leather outsole, it's made to hold up even after years of use.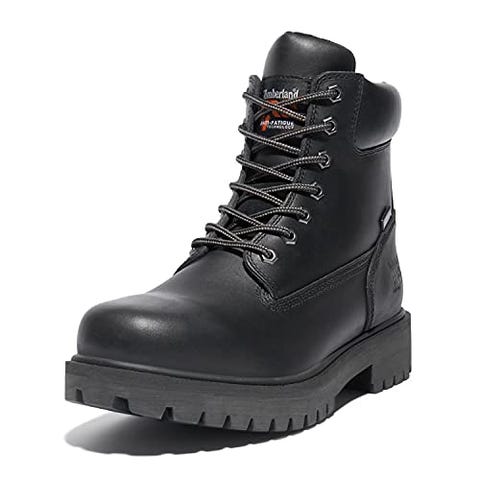 Timerbland's PRO series is made up of heavy duty boots that can take a licking, while being incredibly soft on your feet. Take this option, which has a shock-diffusing plate and an anti-fatigue footbed to provide hours-long comfort.

Read more: Best Work Boots for Men
How We Selected
For the past two years, we consulted with Men's Health's Fitness editors and writers, along with Dr. Mendezoon on the top shoes for standing all day. Experts including our fitness director Ebenezer Samuel, C.S.C.S. and senior commerce editor Christian Gollayan put countless shoes through the wringer to evaluate their fit, support, and effectiveness. We also considered top-reviewed men's shoes that had at least 100 five-star customer ratings on e-commerce websites that we trust.
Tips for Choosing the Best Shoe For You

The most import aspect of finding good work shoes is to be properly fitted and measured by a professional.
"The best time of day to be measured and fitted is in the late afternoon or evening, as this is when feet will be at their largest dimensions," says Dr. Mendeszoon.
Once work shoes are purchased, they should solely be used for work, and not other activities. You should also consider purchasing two pairs to rotate between, which will allow the shoes to 'recover' and feel fresh when putting them back on your feet.
"Work shoes should be replaced at least every year or sooner, if one experiences pain, or every 500 to 600 miles," says Dr. Mendeszoon.
You should pay attention to certain details of the shoe.
Midsole
Regardless of the occupation, a person should have a shoe that provides adequate cushioning and a comfortable midsole.
The Outer Sole
These should be able to provide a solid foundation and be relatively flat and wide enough to adapt to the ground surfaces.
"Non-slip and non-skid soles are available for those occupations such as folks in the food industry, laboratories or medical field," says Dr. Mendeszoon.
The Upper
These should provide enough room in length and width so that your toes can adequately move.
"Specific job requirements may require that the uppers be made of a non-mesh, breathable material ( like leather or waterproof materials) to prevent the feet from being exposed to spills or environmental exposures," says Dr. Mendeszoon.
Some occupations also require steel toe or composite protective caps for the toes, which can be extremely painful.
"In some situations, a metatarsal bar cap can be applied to a regular shoe if the steel or composite caps are too painful," says Dr. Mendeszoon.
Source: Read Full Article