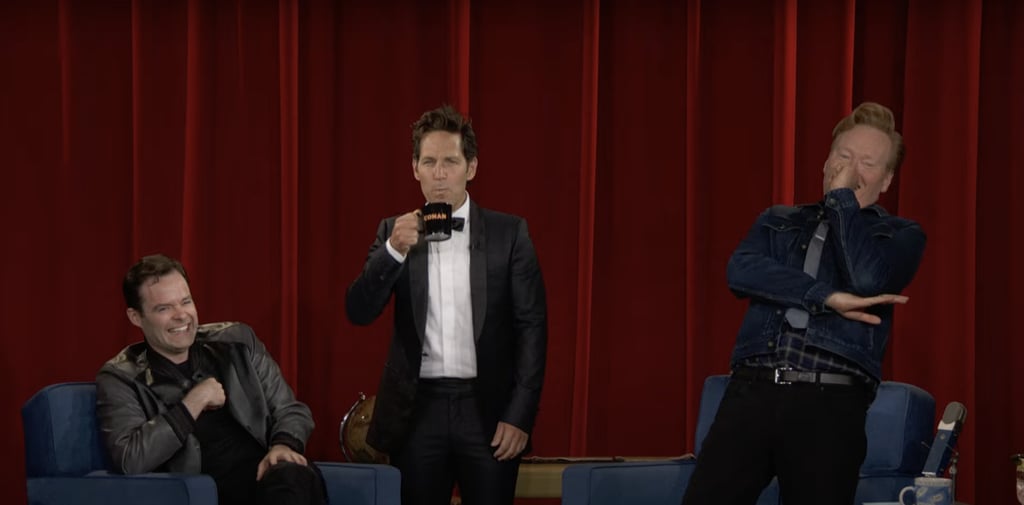 All the Times Paul Rudd Tested Conan O'Brien's Patience With the Iconic Mac and Me

Although you've probably never seen 1988's Mac and Me, there's a good chance you're familiar with the film's infamous cliff scene thanks to Paul Rudd. Starting in 2004, nearly every time Paul has appeared on one of Conan O'Brien's late-night talk shows, he's pranked the host with a clip from the E.T. the Extra-Terrestrial knockoff.
Feeling like promoting some of his work might come off as a little artificial, Paul wondered what would happen if he just didn't show a clip from his own movie. "What if I show a clip from this movie that I saw a long time ago that is just really strange?" the 52-year-old actor shared during his final Conan appearance. It seems that Mac and Me had competition, as Paul waffled between it and 1999's Baby Geniuses. Thankfully, the bizarre alien prevailed. Ahead, you can see every time Paul pulled the Mac and Me bit on an unsuspecting Conan.
Source: Read Full Article