If you ever wondered whether Barefoot Contessa star Ina Garten actually has a committed following of fans, wonder no more.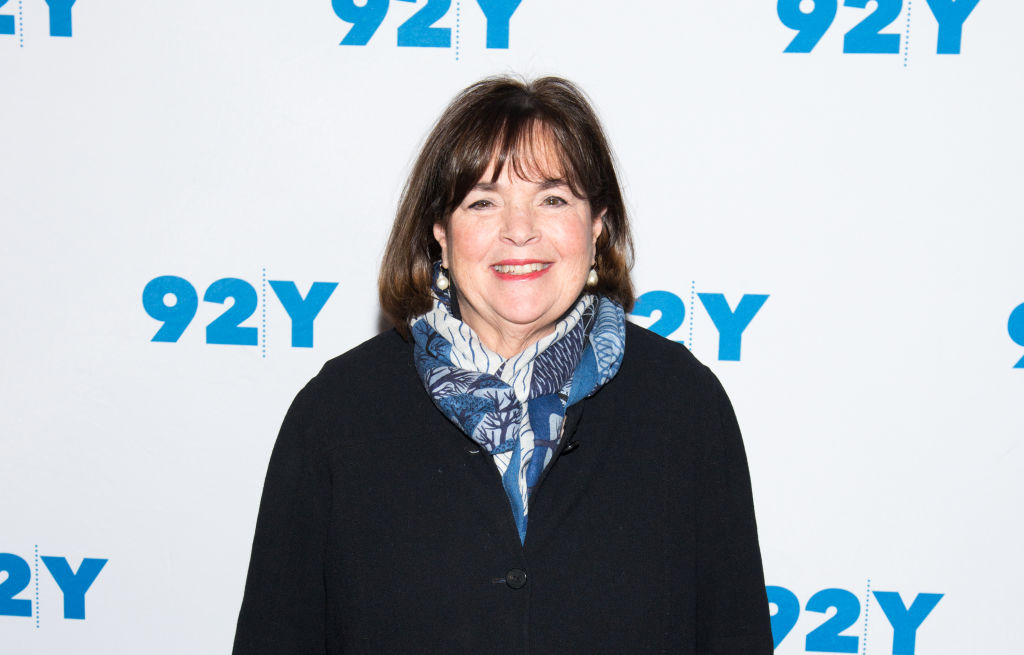 RELATED: 'Barefoot Contessa': Ina Garten's Recipe for Overnight Macaroni and Cheese Will Change Your Life
The quarantining/sheltering in place the nation is undergoing has proven the celebrated cook is the real deal, with recipes that are filling, delicious, and fun to make.
Garten's celebrity fans
The 72-year-old Hamptons resident counts among her fans quite a throng of celebrities. There's just something about hanging out with the Food Network star that appeals to not just the everyday person, but to the famous as well.
RELATED: 'Barefoot Contessa': Has Ina Garten Changed Her Mind About Endorsing Products?
Garten counts among her famous fans Katie Couric, Jennifer Garner, and pop star Taylor Swift, whom she calls "wise beyond her years."
For her part, Swift lauded Garten in a Time essay about her culinary friend.
"As soon as I started watching Ina's show," Swift wrote for Time in 2015, "I realized why so many people adore her. Her goal is to make things easier for us. Fans love her warmth and generosity. She shows us how to create memories that we'll treasure for years to come. For that, we will always cherish the merry and magnificent Ina Garten."
Garten has been seriously cooking during the quarantine
Garten has been hunkering down with, of course, Jeffrey, her husband of over fifty years. As her Instagram account has chronicled, Jeffrey seems to be reaping the incredible benefits of Garten's copious cooking throughout this pandemic.
She's helped her fans make the most of whatever they have on hand in their pantries, making Irish scones with jam and cream; garlicky broccolini and cavatappi; stewed tomatoes and lentils; roasted applesauce; jam thumbprint cookies to make with the kids; and a sumptuous chocolate cake, because what's being sheltered in place without cake?
As Garten said on Memorial Day, "We may be stuck at home but we can still celebrate Memorial Day with a fabulous Flag Cake! It's the perfect baking project with the kids. Or with anyone you love!!"
Ina Garten's fans love trying out her recipes
Naturally, when stuck inside – cook! And that's what the Cook Like A Pro star's fans have been doing. From their tweets, it all sounds delicious!
"Decided I wanted lemon pound cake at 3am," said one of Garten's apprentices. "Lol Thank you @foodnetwork and @inagarten for this AMAZING recipe!!! It was super GOOD!!!"
Another fellow cooker gushed, "Thank you Ina Garten. The 24 cloves of garlic was an eye raiser, but your Penne Arrabiata turned out to be five stars for sure. Bon Appetite!"
"Y'all I made Ina Garten's chocolate cake today," another happily quarantined baker tweeted, "and it came out so good the appearance and taste were both fabulous as Ina would say, so proud of myself."
Finally, this tweet captures the feelings of every Ina Garten fan: "Something about making an @inagarten recipe makes me feel like I'm living in the Hamptons among the hydrangeas and the sea and surf!"
RELATED: 'Barefoot Contessa' Ina Garten Sent This Famous Fan the Sweetest Birthday Wishes
Source: Read Full Article