Ina Garten leans on simple cooking year-round but one of her delicious "go-to recipes" is perfect for the fall months. The Barefoot Contessa star shared how easy it is to pull together "a warm and comforting" meal in 30 minutes.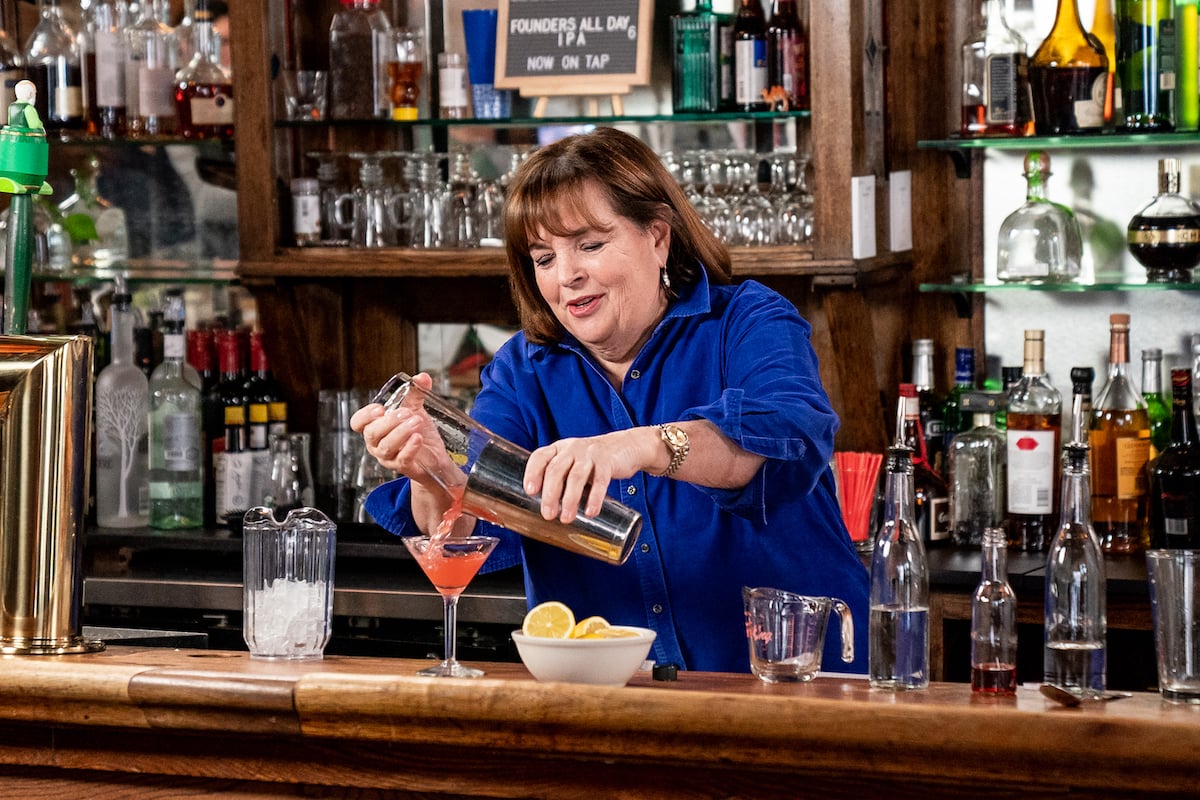 Ina Garten said her risotto is a 'go-to' recipe
On Oct. 21, Garten took to Instagram to share a photo of a delicious bowl of risotto that looked like fall in a bowl. The Barefoot Contessa star explained how it's a perfect meal for the season because she adds butternut squash.
"Risotto is one of my go-to recipes because you can make it with just saffron and parmesan cheese, or you can add any vegetables that are hanging out in your fridge," Garten said in the caption. "This time of year, I always have some butternut squash so I can make a warm and comforting fall dinner in just 30 minutes."
Her recipe for saffron risotto with butternut squash is so simple to make and totally satisfying.
https://www.instagram.com/p/CVTKhGsrymP/
Ina Garten gives classic risotto a delicious upgrade with roasted squash
Garten demonstrated how to make her saffron risotto with butternut squash recipe during an episode of Barefoot Contessa. "Butternut squash is the perfect thing for risotto with saffron," she explained. "The saffron's really spicy and the butternut squash is really sweet."
Garten used a sharp peeler to remove the squash skin before cutting it into chunks. "You can boil this — but instead I'm going to actually roast it," the Barefoot Contessa star explained. "I think it really brings out the sweetness — sort of caramelizes it a little bit."
She put the squash on a sheet pan, drizzled it with olive oil, and sprinkled salt and pepper over the top, then tossed everything to coat the vegetables. Garten roasted the squash in a 400 degree Fahrenheit oven for 25 to 30 minutes.
https://www.instagram.com/p/B3chNhXhOQn/
Ina Garten adds more flavor to risotto with just a few ingredients
Garten makes her risotto recipe more flavorful with a few additional ingredients. She heated chicken stock in one pan and placed diced pancetta, shallots, Arborio rice, and white wine in another pan with butter.
The Barefoot Contessa star shared an easy pro-tip for the dish. "Now this is the key to good risotto — you want to add chicken stock by the ladle-full, two ladles at a time," she explained. "If you add it too fast, the risotto cooks on the outside and not on the inside. If you add it too slowly, it gets mushy."
Garten added "the key ingredient" to the pot — saffron — which gives the dish a spicy flavor. She explained that the rice takes 25 minutes to cook, noting, "As the stock is absorbed into the rice, you just want to add another few ladles full."
After the risotto was cooked, Garten added the roasted butternut squash pieces and sprinkled grated parmesan over the dish.
The full recipe is available on the Food Network website.
Source: Read Full Article