The 'Wild Flower' rapper appears to be mourning the sudden passing of his fellow K-Pop idol by simply posting a blank black screen without any text on his Story.
AceShowbiz -The death of ASTRO's star Moonbin has sent shock waves through the industry, and BTS' (Bangtan Boys) member RM appears to have also been affected by the sad news. The rapper has seemingly reacted to the shocking passing of his fellow K-Pop idol via his social media account.
On early Thursday, April 20, the "Still Life" emcee simply posted a blank black screen on his Instagram Story. He didn't write anything on it, but considering the timing of his update, which was only a few hours after the sad news broke, many believe that he paid tribute to Moonbin.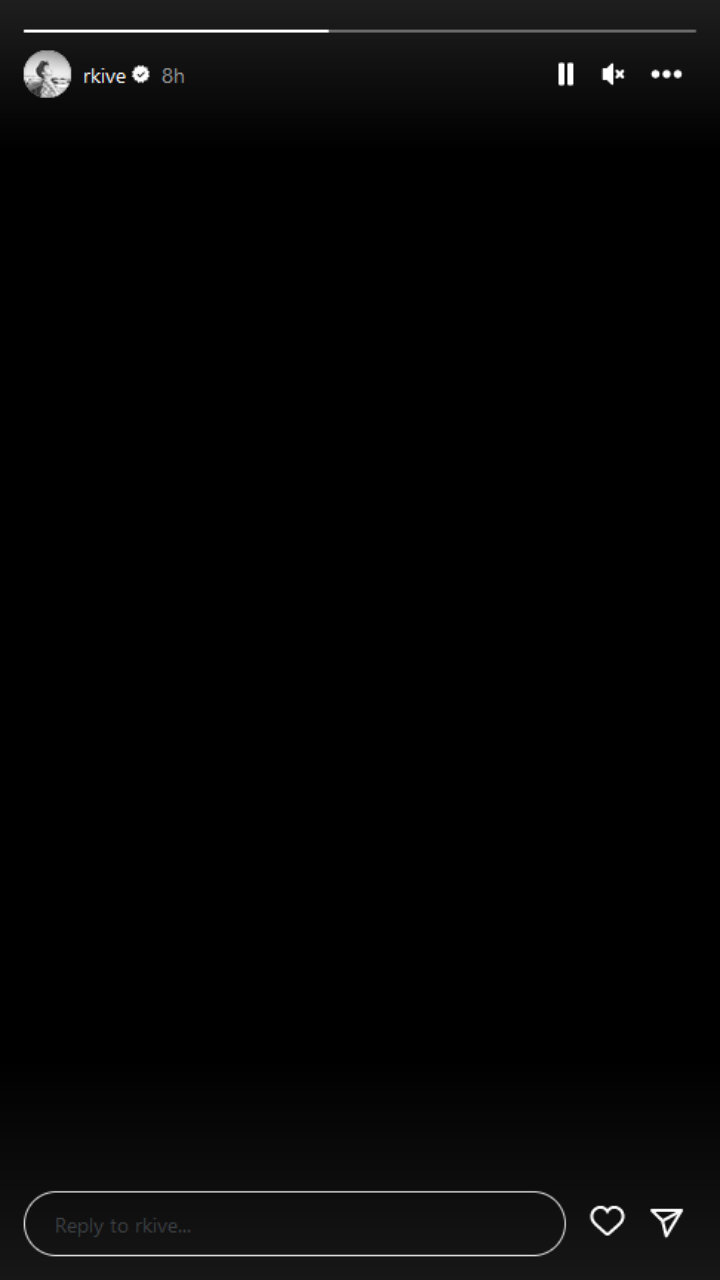 RM seemingly reacted to the shocking news of Moonbin's passing.
"I can understand RM is very shock and sad about Moonbin died," one ARMY commented on Twitter. The fan added, "Only we can do now is pray/condolences Moonbin's family. That's why RM is sad now."
Moonbin was found dead on Wednesday evening, April 19 at his home in the Gangnam district of Seoul. He was found by his manager after he failed to attend rehearsals. He was only 25 years old.
Confirming the singer's passing, ASTRO's record label Fantagio Music said in a statement, "On April 19th, ASTRO member Moonbin suddenly left us and became a star in the sky. Although it cannot be compared to the grief of the bereaved families who lost their beloved sons and brothers, the ASTRO members who have been with us for a long time, as well as our Fantagio fellow artists and executives, are deeply mourning the deceased in great sadness and shock."
The group's label continued, "It is even more heartbreaking to deliver the sudden news to the fans who have supported Moonbin and sent him generous love. I am more heartbroken because I know the heart of the deceased who always loved and thought of his fans more than anyone else."
While the official cause of death is still unknown, it's suspected that the star died of suicide. Yonhap News shared a statement released by the Seoul Gangnam Police, who are investigating the death, which read, "It appears that [he] took his own life. We are currently discussing the possibility of an autopsy to determine the precise cause of death."
You can share this post!
Source: Read Full Article