Chris Rock went through a public divorce in 2014, ending an almost 20-year marriage to his ex. He bounced back with a new lady by his side just two years later and appeared head over heels in love with his new girlfriend, Megalyn Echinuwoke.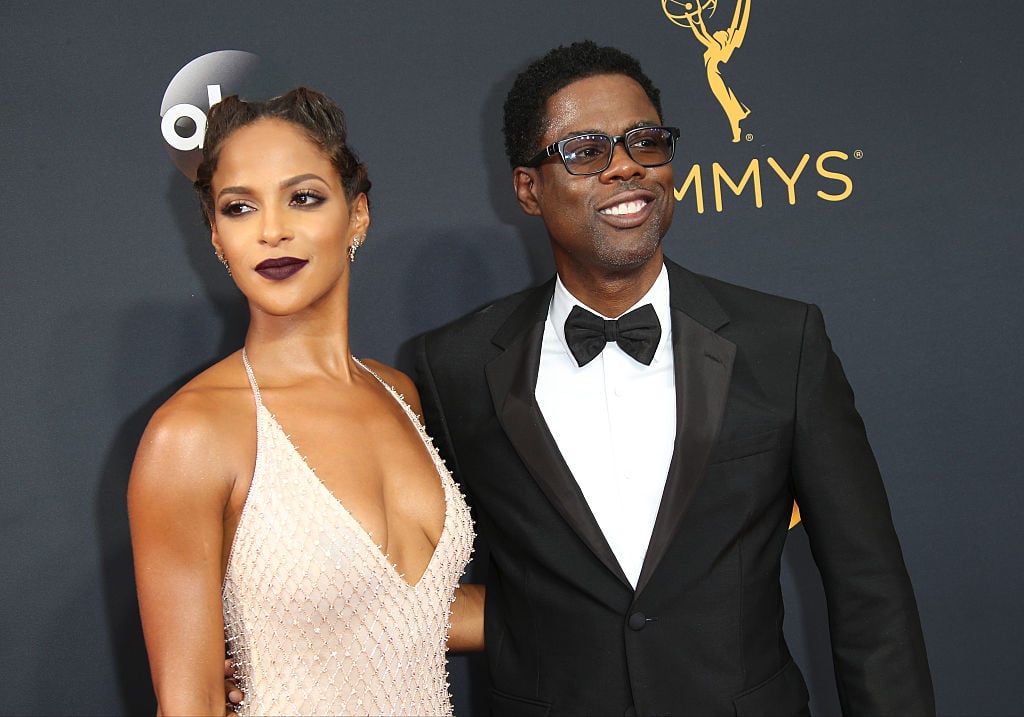 Rock, 55, and Echinuwoke, 36, walked arm and arm on many red carpets and the funny man often gushed about their relationship. Unfortunately, the pair have called it quits after four years of dating. Echinuwoke has work to focus on to get her through the breakup. Like Rock, she's also an actress.
Chris Rock and Megalyn Echikunwoke's relationship
Rock has proudly shown Echikunwoke off since the start of their relationship in 2016. He spoke openly about his love for her and his admiration for her independence. "She's got her own dough, it's amazing," he told Rolling Stone in 2017.
Shortly after they began dating, Echikunwoke moved into Rock's New Jersey home. She was equally as smitten with Rock as he was with her, telling PEOPLE Magazine, "What can I say? I have a boyfriend. He's a comedian. He's funny. He's really wonderful. He's a very dreamy guy, and I'm a lucky girl."
A source revealed to Page Six that they split months ago due to Rock's unwillingness to get married again. It's a change from Echikunwoke's previous statements about marriage. She told PEOPLE in 2016 that she was not "a huge believer in marriage." Rock was previously married for 18 years and shares two children with his ex-wife. 
Rock's divorce made headlines for becoming contentious in terms of reaching a financial settlement and custody issues over their children. He spoke publicly about the toll his divorce had on him in his comedy skits.
"Would I ever get married again? Not if it would cure AIDS," he famously joked before. "I had to pay for a lawyer to divorce me. That's like hiring a hitman to kill you. I had to go through a custody fight for my kids. Just to see my kids, man. You don't want to be a man in family court. You don't want to be a black man in any court."
Megalyn Echikunwoke is also an actress
Echikunwoke was born in Washington state to mixed raced parents. Her father was Nigerian and her mother was European. She was always into performing arts, specifically acting, and was enrolled in theater programs as a child.
She was discovered while performing at a theatre arts summer program and made her acting debut at the age of 15 with a guest role on The Steve Harvey Show. From there, she had guest spots on a string of television series, including Buffy The Vampire Slayer, Like Family, Spyder Games, Veronica Mars and a recurring role on 24. 
Echikunwoke had a leading role in the 2018 Netflix original movie Step Sister. The film followed a black college student who teaches an all-white sorority how to properly step and compete in a national competition. Step Sisters was her first leading role and though it received generally negative reviews, fans enjoyed the movie. She also starred alongside Kevin Hart in his 2018 comedy, Night School.
Echikunwoke has also done voiceover work for a variety of video games, lending her voice to Injustice 2 and Mortal Combat 11 to name a few.
Aside from acting, Echikunwoke is active in politics. She campaigned for former President Barack Obama and is a dedicated democrat.
Source: Read Full Article