DaBaby is in the news again and it's not for a flattering reason. The past 12 months have been a mixed bag of triumphs and troubles for the rapper, but fans are keeping up with his string of recent legal woes and wish he'd steer clear of problems.
DaBaby – real name Jonathan Kirk – was caught on camera again doing something that's causing controversy. He smacked a lady.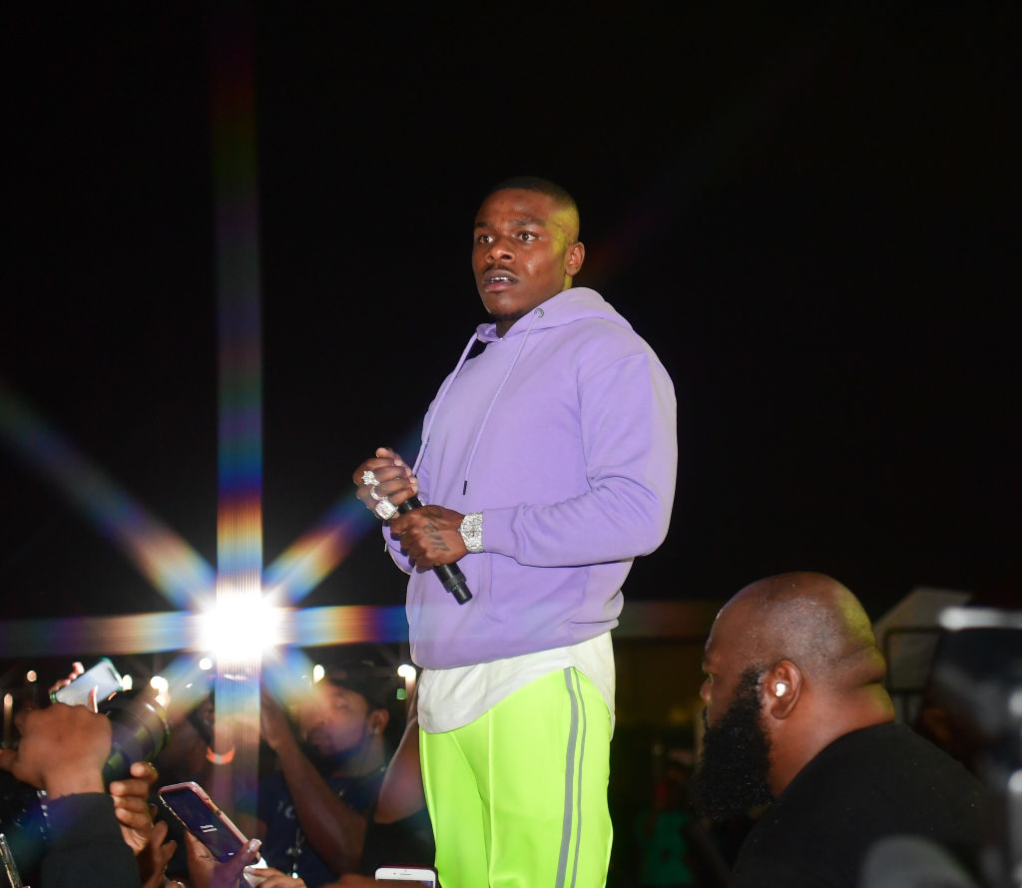 Video of DaBaby goes viral
Early today, a video of DaBaby striking a woman begancirculating online. The footage shows him walking through a crowd with an entourageat a concert in Tampa, Florida. TMZ first obtained the video from a bystanderin attendance at the show at Whiskey North.
In the clip, it appears that as the woman approached DaBaby with her phone in her hand to take a photo, he slapped her. After that, the crowd started booing the rapper and he didn't go on stage to perform. According to Complex, he left the venue straightaway.
DaBaby goes on defense, later apologizes
Sometime after the incident, DaBaby hopped on Instagram from and posted a message asking for the woman's full name so his lawyers could get ready. He offered monetary compensation to anyone who could provide that information or clear video to back him up.
DaBaby defended himself by stating he reacted to someone hitting him. Later, the rapper posted a different video apologizing for smacking the woman.
He claims that she hit him in the eye with her phone and since the flash was so bright, he couldn't tell whose hand was holding the phone – man or woman.
Here's a clip obtained by The Shade Room:
In it, he offers toapologize to the woman in person in addition to his public apology. He alsostates that he wishes she "would've respected me" and implores her to move on gracefullyfrom the situation, as they both deserve respect.
How fans reacted to the slap footage
Online, there are a slew of people blasting DaBaby for his actions. Some want to cancel him for assaulting a woman, and others are flooding his Instagram account telling him he's wrong, or calling him "abuser" and "woman beater."
One fanwrote, "DaBaby I normally don't post on celeb pages butI need you to stop RE-Acting. THATS WHAT THEY WANT! You're losing your fan baseand creating a negative image of yourself everyday with you always putting yourhands on someone. People would DIE to be in your position & you gone ruinit over some DUM SILLY s***. Don't apologize. DO BETTER …… I still believein you."
A handful of fans are defending DaBaby by saying he acted in self-defense. While no arrests were made, this is the latest incident involving DaBaby over an alleged assault.
In January, he was arrested in Miami and charged with battery after a video emerged of some men in his entourage dragging and beating a man in the street. The alleged victim claimed he was robbed of his belongings and assaulted.
No word on whether the woman in this incident plans onpressing charges, but DaBaby is willing to make up for his behavior.
Source: Read Full Article