Things haven't been looking so hot for Demi Lovato as of late…
Breaking up may be hard to do (whether romantic or platonic), but many don't write a diss track about ex besties when things get messy! On Thursday, two leaked songs from Lovato's D7 sessions (AKA her upcoming seventh studio album) were leaked, and fans are saying Ain't No Friend is totally in reference to Nick Jonas!
Courtesy of Reddit users, here are a few lyrical interpretations which fans say indicates that the song is def about Nick:
"This ain't no safehouse" – Demi and Nick's joing record label is called Safehouse Records
"It was all good back when we were working for the big mouse" – big mouse = Disney
"We were best friends, family and everything in-between. Never thought you'd be the enemy"
"You ain't no friend of mine, your love was a lie"
"You ain't no friend of mine, you left me there to die"
"It was a sad day, when I realised that the loyalty was only going one way"
"Took you on the road, showed you some love, let you play me" – reference to Demi taking Nick on the Future Now tour with her
"This is our future now" – another reference to the tour with Nick
"Crashing down like an avalanche" – calling out the pair's collaboration Avalanche
Listen to the shady lyrics for yourself HERE!
Very inneresting…
It wouldn't be the first time she's taken to music to seemingly reference her feelings about the JoBros musician (remember Ruin The Friendship??), but she's now making it obvious things are over!
As we previously shared, the Confident singer also confirmed via Harper's Bazaar she is no longer in touch with many from the "big mouse" era, save for Miley Cyrus:
"I talk to Miley . She's awesome, and I love her to death and always will, always have. But I think she's kind of the only one from that era that I still stay in touch with."
Which means no Camp Rock co-stars and no Selena Gomez! Also, no more Wilmer Valderrama, who had been supportive of his ex through her relapse in 2018. Following a very subtle reference to his nuptials in her latest music video, Demi still wished the That '70s Show actor the best! She reflected to the glossy:
"I'm really happy for him and I wish him nothing but the best, but we're not in each other's lives, haven't spoken in a long time. But I think I needed that because I needed to learn to be OK on my own. When you get into a relationship with somebody at that young of an age and then you spend six years with somebody, you don't really get to learn about yourself."
It's doubtful Ain't No Friend will ever make it onto an album, especially now that it seems to have been leaked online…
Thoughts on this, Perezcious readers?? Let us know (below) in the comments!!
Related Posts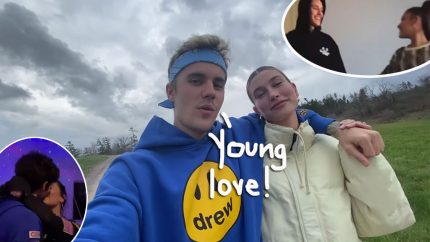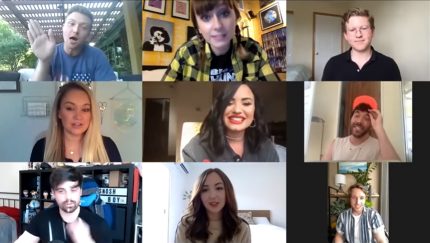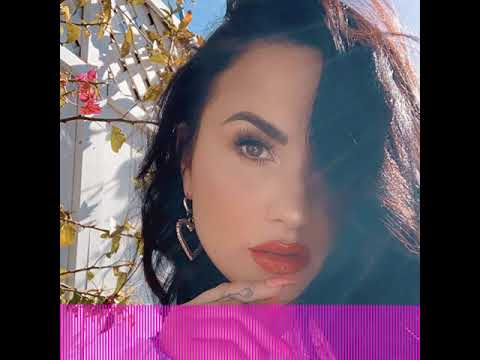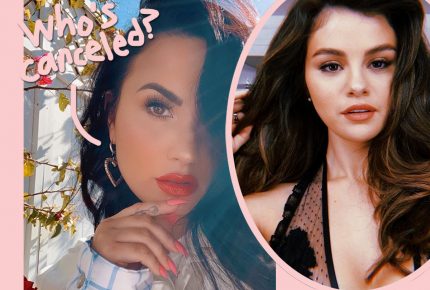 Source: Read Full Article