Not too many celebrities use their platform to contribute to charitable causes in a major way – Elton John has been the exception. While there are public figures who donate to several charities, John took things a step further in his work with the HIV/AIDS community. His foundation has become a global example of how philanthropic institutions should operate. Through his foundation, he announced a $1 million coronavirus relief fund that benefits those infected and impacted by HIV.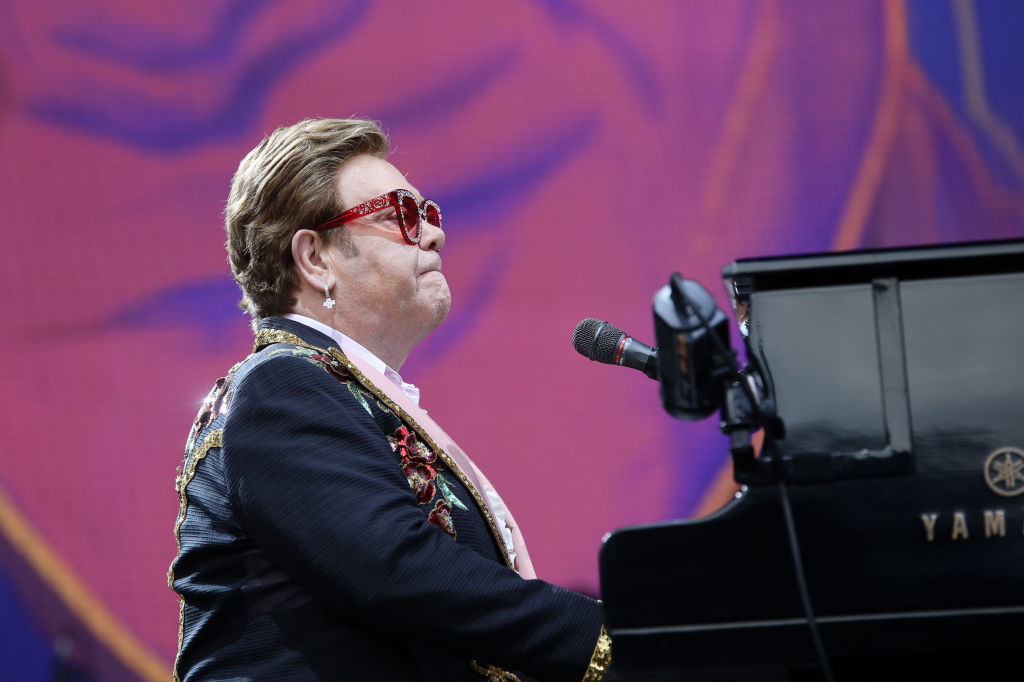 Elton John announces coronavirus relief fund for people living with HIV
In an emotional video, John revealed that his foundation has joined the ranks of millions around the world to help mitigate the spread of coronavirus. The $1 million COVID-19 Emergency Fund is aimed to protect those affected by HIV.
John spoke about how those impacted by HIV and medical professionals who treat them are currently experiencing difficulties. Some of the barriers he noted include "distributing medicine, testing and preventive treatment", which he says "is not as simple as it was a few weeks ago" He hopes the emergency funds will assist with keeping stabilizing those needs and keep them intact in the near future.
"Our new COVID-19 emergency fund will help frontline partners to prepare for and respond to the pandemic and its effects on HIV prevention and care for the most marginalized communities," he said. "We must keep up momentum or else the results could be disastrous for people living with HIV and other infectious diseases. We're with you, we're thinking of you, we will not leave anyone behind."
Elton John has been an HIV advocate for over 30 years
John has been a public face of the fight to end HIV and AIDS since the virus began. His foundation has become the 6th largest independent AIDS funder globally. 98% of the money donated to the Foundation goes directly to those in need. By 2017, the foundation was cited by Billboard as raising $385 million to help people in more than 30 countries living with HIV.
In addition to losing close friends from the virus, John was personally impacted by the loss of Ryan White, an 18-year-old from Indianapolis who contracted the virus from a blood transfusion. John grew close to White and his family and was a support to them in the weeks leading up to White's death.
"When I was in Indianapolis for the last week of Ryan's life…I'd lost touch with my soul," John said while fighting back tears at the 25th-anniversary gala. "I hated myself so much, I'd lost all sense of reason. The White Family lit a candle in my soul."
John also worked with other celebrities, including Elizabeth Taylor, to raise awareness. In fact, Taylor was instrumental in John's revelation that he needed to do more.
"Elizabeth Taylor asked me to join her for a benefit concert… to raise money for HIV/AIDS research. It [was] the final catalyst for one of the most important decisions I have ever made in my life: the decision to start an AIDS foundation," John told Advocate in 2017. "As effective as the benefit concert was, just performing at benefit concerts felt piecemeal to me. It was 1992, and funding was badly needed to help people in the midst of the epidemic. So we thought of creating a single place where funding could be raised, compiled, and spent strategically for community groups."
John has made it his life mission to never again allow a disease to cause such tragedy as HIV/AIDS. It's great to see him continue on in using his celebrity for a greater cause through The Elton John AIDS Foundation.
Source: Read Full Article