In light of George Floyd's murder and the various protests happening around the country, many people — especially celebrities — have taken to social media to speak out against racism, pledging to help unpick the systems that perpetrate inequality.
Although a handful of A-listers are being applauded for their performative activism, a few have been called out for making hypocritical #BlackLivesMatter statements, including Priyanka Chopra and Nick Jonas.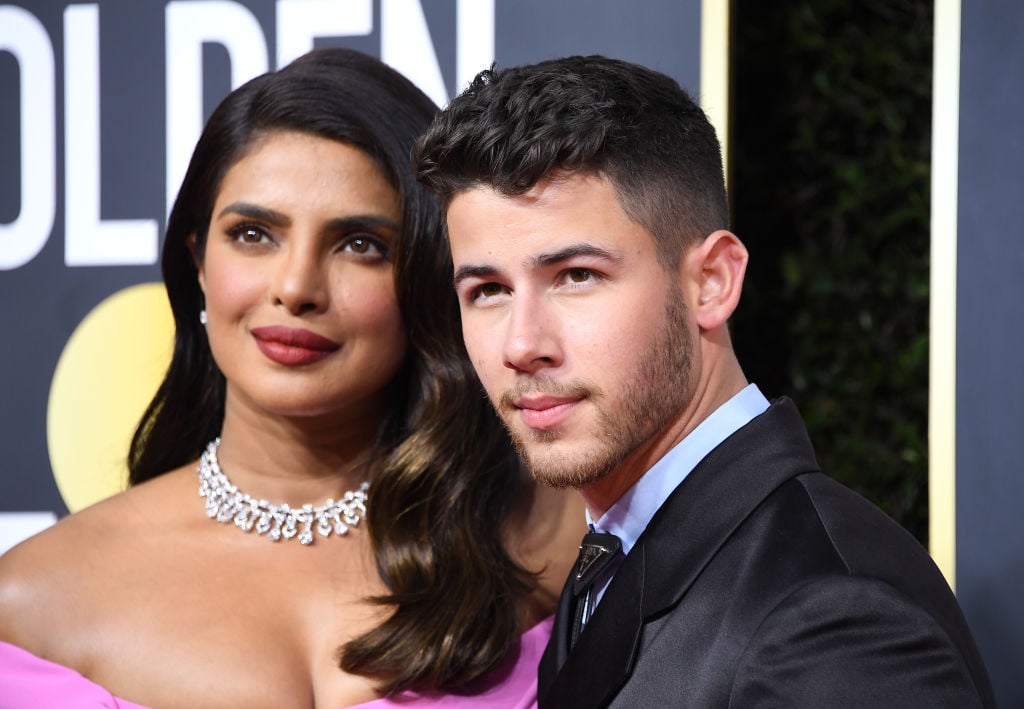 Priyanka Chopra and Nick Jonas are being criticized for #BlackLivesMatter statement
Lea Michele isn't the only celebrity who's being called a hypocrite for standing in the lines solidarity with the #BlackLivesMatter movement.
On June 3, Priyanka Chopra and Nick Jonas found themselves being criticized by Twitter users after tweeting out a very heartfelt and thoughtful statement about the killing of George Floyd.
"Pri & I have heavy hearts … The reality of the inequalities in this country, and around the world, are glaring," Jonas wrote on his page. "Systemic racism, bigotry and exclusion has gone on for far too long, and remaining silent not only reinforces it, but it allows it to continue."
He added, "The time to take action is NOW. It's no longer enough to say "I'm not racist". We must all do the work to be ANTI racist and stand with the black community. In our first step towards our continued efforts to help fight this fight, Pri and I have donated to the @eji_org & @ACLU."
Though it was a powerful message, Twitter users weren't buying it. Many felt as though the couple's post was "hypocritical," especially since Chopra has supported Islamophobic dictators and previously promoted skin lightening creams.
"Was pri's 'heart heavy' before or after she promoted skin lightening creams? Was it 'heavy' when she watched Muslims get lynched in her own country & said nothing? What about the time when you invited a fascist to your wedding? It seems like her heart is doing just fine," wrote YouTuber Amsi.
Some even went as far to say that the Isn't It Romantic star supports racism since she's allegedly flaunted her family's ties with corrupt Indian Prime Minister, Narendra Modi.
"We are having heavy hearts for you and Pri too for supporting a fascist leader who is supporting racism on the basis of religion. Hope one day you will understand that Muslims lives matters too," another user penned.
Priyanka Chopra was called out for making 'hypocritical' patriotic statements
Though many had a problem with Chopra and Jonas' statement, it turns out that this isn't the first time the actress's comments about social injustices have come across as hypocritical.
In February 2019, the Quantico star raised eyebrows when she expressed support for India's armed forces on Twitter — the same day a suspected terrorist camp in Pakistan was air struck as retaliation for a suicide car bombing attack that had killed 40 Indian troops. 
A few months later, Chopra was confronted at BeautyCon LA by a woman who called her hypocrite for touting peace, while "encouraging nuclear war against Pakistan."
"It was hard hearing you talk about humanity because, as your neighbor, a Pakistani, I know you're a bit of a hypocrite," the woman said.
Of course, Twitter users brought up this warmongering while criticizing the actress of hypocrisy following Jonas' #BlackLivesMatter tweet.
"I know it certainly wasn't heavy when she told that Pakistani girl to "calm down" when she was voicing genuine concerns about her warmongering," a user tweeted.
Neither Chopra or Jonas has yet to respond to these claims.
Source: Read Full Article