Christina Haack recently shared a new photo of her husband, Joshua Hall, and most fans love getting a glimpse of the affectionate couple. Here's what fans are saying about the HGTV star's picture and where they can expect to see more of her real estate agent husband.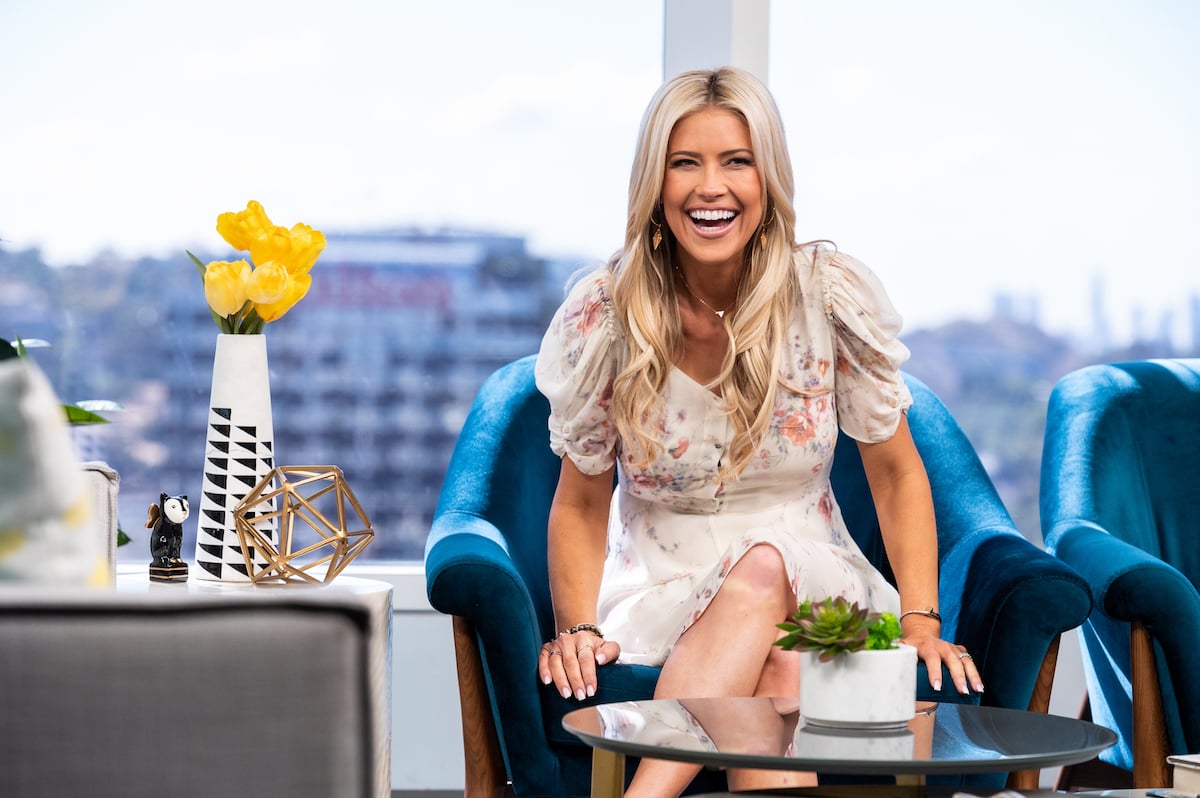 Christina Haack frequently shares photos of her new husband, Joshua Hall
Flip or Flop star Christina Haack adores her family, and she frequently shares photos of her husband, Joshua Hall, and her three children on social media.
On Mar. 31, Haack shared an Instagram picture of her husband kissing her while she perched between his legs on some stairs. She captioned the post, "Prayed for a man who was all man but still treated me like his queen. Never give up. ❤️ ♾ 👑"
On Apr. 15, Haack shared another affectionate Instagram photo of the couple. The image showed Haack and Hall kissing on a beach. He stood and supported her in his arms while she had her legs wrapped around his waist. Her engagement ring and possibly a wedding band were visible.
Haack wordlessly captioned the picture with an infinity symbol emoji and a white heart emoji.
https://www.instagram.com/p/CcVxJuxp37h/
Fans hope Christina Haack has found her 'happily ever after' with husband Joshua Hall
Many of Christina Haack's fans loved the beach photo she shared. They took to the comments section of her post to wish her a "happily ever after" with her new husband.
"Congratulations…wishing you your 'happily ever after'❤️" said a fan. One fan wrote, "Good to see you happy❤️," while another commented, "she definitely seems the happiest with him ❤️❤️❤️"
Some fans criticized Haack's post, comparing her relationship with Hall to her previous marriage with Ant Anstead.
"Remember when she was so happy with Ant?" one fan commented.
"Give it a year or two," said another fan. "If this doesn't work I suggest she takes some time to be single, focus on her kids growing up and stop putting them through this revolving door of men."
https://www.instagram.com/p/CcDirp-lDjx/
Fans will get to see more of the HGTV star's relationship on 'Christina in the Country'
Christina Haack's new husband Joshua Hall isn't a public figure (yet), but fans can expect to see more of him on the upcoming season of Christina on the Coast. Haack also has a brand new show coming to HGTV that she is co-producing with her husband.
On Apr. 7, the Flip or Flop star revealed via Instagram that she has been working on a TV series called Christina in the Country that will air in "late 2022." 
"Excited to share what we've been working on behind the scenes. 'Christina In The Country' has officially been picked up by @hgtv for 6 episodes," Haack wrote. "Now I have the best of both worlds…the coast and the country! Our team has some incredible projects in the works out in Tennessee!"
She added, "It feels good to do what I love with who I love. Josh and I have the most creative / supportive production partners and can't wait to create some fun content. Slated to air in late 2022. Life's good 🙏🤍"
Source: Read Full Article