Being a parent is a challenging job for anybody, but when one is a celebrity, there is constantly pressure to always do the right thing for a child. Kim Kardashian and Kanye West recently experienced this when their oldest daughter, North, got caught in a drama with a young rapper named ZaZa.
A lot of criticism has been thrown at Kardashian and West, with people asking for the couple to take responsibility for some things that have happened. However, many fans are also defending them against critics. Read on below to find out why fans are saying that Kardashian and West should not be blamed for drama.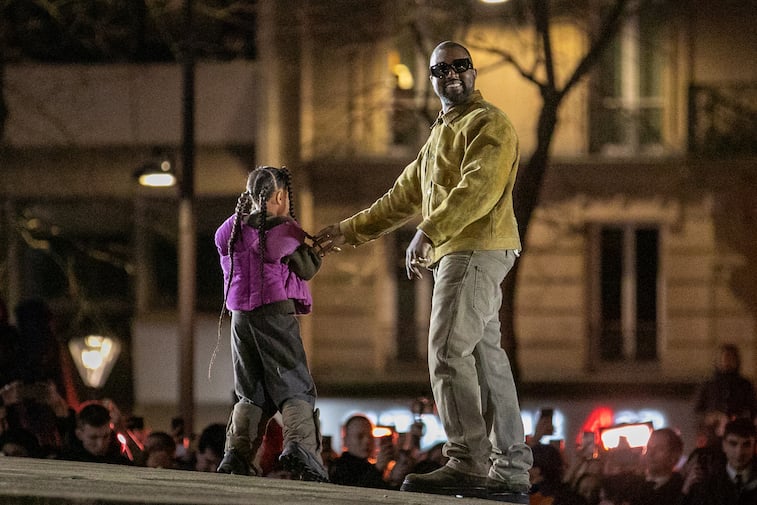 What is the drama between North West and ZaZa?
In early March, Kanye West held a presentation for his Yeezy Season 8 collection at Paris Fashion Week. While West's fashion shows always end up being the talk of the internet, this time, it was for a different reason.
During the presentation, his daughter North took the stage to rap as models walked the runway. Her rapping skills caught a lot of people's attention as fans realize that North is showing potential for musical talents just like her father.
However, a number of people online did not enjoy the performance as much. Instead, they pointed out that North's song was not an original track. Rather, it was actually a remix version of a song released last year called "What I Do?" by 5-year-old rapper ZaZa.
Many netizens criticized North's parents for not giving credit to ZaZa. Additionally, ZaZa's mother herself also publicly stated that she would like for Kardashian and West to let the world know about the original artist of the song that North was performing.
"What @kimkardashian (Kanye west) are doing with their daughter… with the inspiration of ZaZa & our family in mind is okay… we not mad BUT PLS SHOW LOVE AND SUPPORT TO THE ORIGINAL FIRST!!!" ZaZa's mother wrote on Instagram. "We admire Kanye west, and adore his journey. However, we don't wanna feel like our daughter's journey in the world of entertainment is being STIFLED."
Kim Kardashian responded to the post made by ZaZa's mother
Kardashian sometimes likes to stay quiet in the middle of drama and scandals, but she decided to comment on the post made by ZaZa's mother. The reality TV star responded to the message and shared that she and West did not mean to ignore the song's original artist.
Kardashian wrote: "We love you, North is a huge fan and records in the studio all the time with her dad and is inspired by ZaZa and loves Lay Lay too! Today's performance of North's remix of ZaZa's song was something she asked to do at the last minute and a complete surprise. I didn't mean to not give credit where credit was due. Would love for the girls to meet soon."
Fans think the drama between North West and ZaZa was overblown
While it was admirable of Kardashian to apologize and speak out about what happened, some fans believe that the whole situation was simply overblown. According to these fans, North was simply performing a cover of ZaZa's song, and Kardashian and West never tried to claim otherwise.
"It's a cover, not different than the choir taking songs and switching up a few words every Sunday," one person said on Reddit. "You can even hear Zaza's track in the background. Neither Kim nor Kanye presented this as an original North West song."
Someone else also commented: "I was surprised how angry people were over this when it's clearly a cover/remix- which is the norm for the music industry?"
Source: Read Full Article