Ben "Not My Batman" Affleck and Knives Out star Ana de Armas are dating and it's all very sudden and public. Like, they basically cannot stop being photographed together by paparazzi, to the point where some Instagram lurkers think their relationship is a PR stunt. Lord knows I love a conspiracy theory, but the only way to truly figure out if these two are legit is to analyze the evidence like my FBI agent boss would want me to. So, without further ado, and because we all need a distraction, let's take a look at Ben and Ana's dating timeline:
November 4, 2019
Production begins on the pair's new movie Deep River, and they fully connect on set. According to a People source, Ben and Ana had "great chemistry right from the start. Ben always seemed very relaxed and happy around Ana, but at the time, there were no signs of romance. He was very focused on making a fantastic movie. He arrived early and was one of the last people to leave."
Psst: Ben and Ana play a couple in this movie, just saying.
February 21, 2020
Ben tells Diane Sawyer that in five years, "I would love to have a relationship that is deeply meaningful and one to which I could be deeply committed…Five years from now Ben Affleck is sober and happy and sees his kids three-and-a-half days a week and has made three or four movies that are interesting to him. I directed two [movies] that he is hopefully proud of and is in a healthy, stable, loving, committed relationship."
[email protected] opens up to @DianeSawyer on his supportive friends in Hollywood, his sobriety and his new movie "The Way Back." https://t.co/cjkwru67WQ pic.twitter.com/GJoe05cJrN
March 5, 2020
Looks like Ben got his wish! He and Ana are spotted vacationing in Cuba, and naturally fans snap pics:
📸 • Ana hoje (5) no restaurante "La Corte del Principe" em Cuba com Ben Affleck. pic.twitter.com/33uP8aIa3U
March 11, 2020
A source tells People that Ana and Ben are "definitely dating" and that "Ana was his tour guide and took him to all her favorite places" in Havana. Cute, but also…shouldn't they be isolating? Like…guys. Read the room.
March 13, 2020
Ben and Ana are photographed wandering along a beach in Costa Rica, where Ben spent a lot of time taking what turned out to be insanely blurry pics of Ana. Naturally, TMZ made them into a video:
Meanwhile, Us Weekly also confirms Ana and Ben are dating, with a source saying, "Ben and Ana are happy together and officially dating. Jen [Garner] has completely moved on from Ben in a romantic sense. She considers him a friend, thinks he is a good dad to their children and respects him. She is happy in her own life and supportive of him and happy for him and his relationship."
March 18, 2020
Ana posts the photos Ben took of her to Instagram, and the world is floored by his inability to focus a camera.
A few hours later, Ben slides into Ana's comments and thirstily asks for photo cred:
Also March 18, 2020
Ben and Ana are spotted on a coffee run in Los Angeles, despite calls for social-isolation amid the coronavirus pandemic.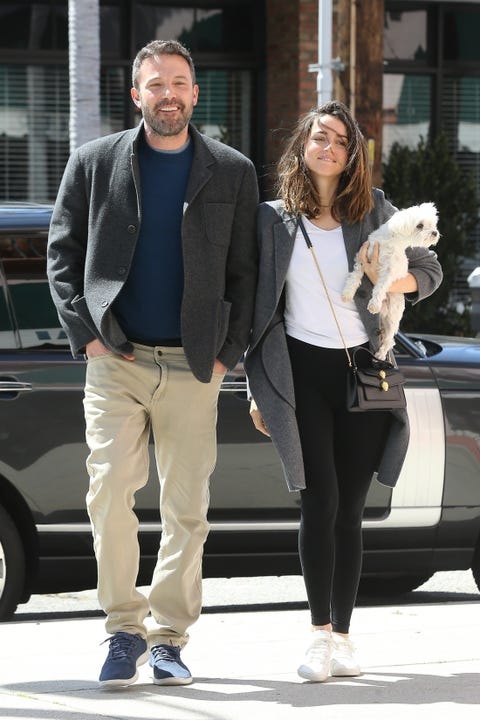 This brings us up to date so….guess the only thing left to do is sit around and wait to see if this 'ship lasts until the premiere of Deep Water. Also…stay inside, everyone!
Source: Read Full Article