It's been four months since Lucas Black last graced viewers with an appearance on NCIS: New Orleans. His iconic character, Special Agent Christopher LaSalle, may have been killed off the show, but in real life, Black's been busy catching up with family and friends. The actor recently took to Instagram to reveal a 5-year milestone in maintaining sobriety.
Lucas Black is living his best life since his 'NCIS: New Orleans' exit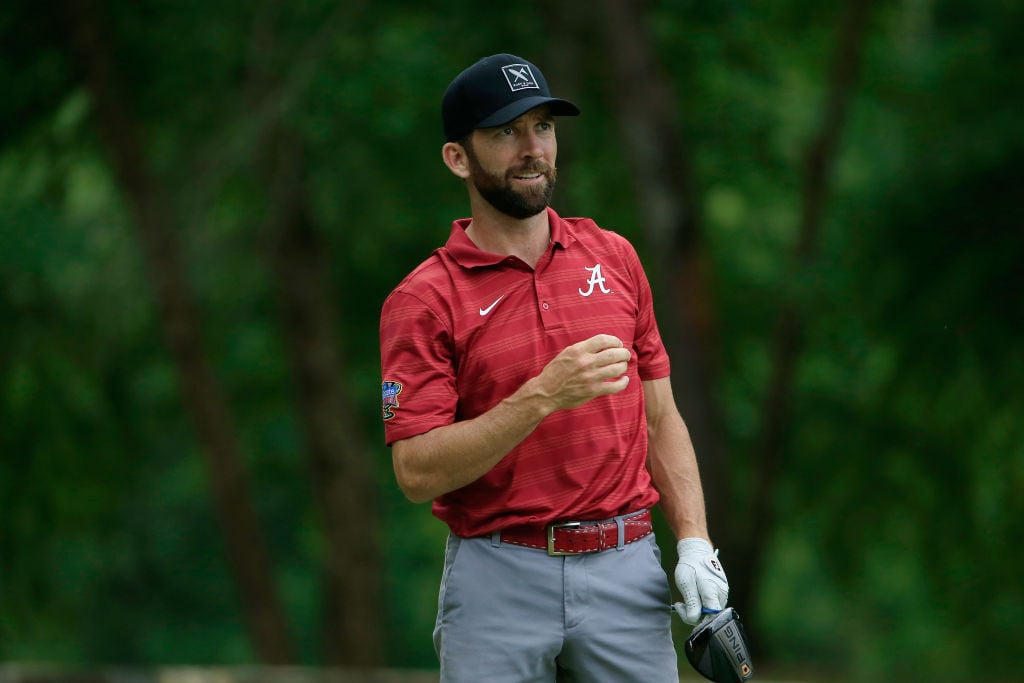 When Lucas Black first decided to leave NCIS: New Orleans, his reasons, he previously stated, had to do with wanting to spend more time with his family. The star's social media proves he's been doing just that, fishing, teaching his three children how to hunt, and soaking in quality time with long lost friends.
Some speculated that Black left his long-running stint on the NCIS spin-off to reprise another role. Black's 2015 part in The Fast and the Furious franchise movie, Tokyo Drift, catapulted him into another level of superstardom.
With the next iteration of the Fast franchise in the works, news broke of Black's return. Sean Boswell will, in fact, star in the ninth Fast movie. This both delighted Black's fans and disappointed them. While his return to the big screen is huge, some wondered why he had to leave LaSalle behind to do it.
That said, the husband and father of three seems to be living his best life. Black previously said the commute to work, along with long hours of filming an hour-long procedural drama, sacrificed too much time away from Black's personal life.
It's unclear if he may ever return to NCIS: New Orleans — even if by way of flashbacks — but for now, he's spreading inspirational messages for his fans.
Black shared a message of hope for his fans regarding his sobriety
On Feb. 23, Black posted an inspirational video to his Instagram page. In it, Black shared that he gave up drinking five years ago and has become a better man for it. Religion and spirituality are important to Black and he often uses his platform to spread messages of hope and encouragement to his followers — such as this one.
"God put this on my heart to share with you all. Five years ago I made the decision to stop drinking alcohol. We have a serious issue with the prevalence of alcohol abuse in our society," he said.
He continued: "The Holy Spirit convicted me that drinking alcohol was negatively affecting my life and people around me. I also hope that I can positively influence someone to get help and make the choice to stop drinking! 1 Corinthians 10:31-33 Romans 12:1-2, 1 Corinthians 6:19-20 #Jesus#holyspirit#alcohol#influence#othersfirst"
The NOLA star didn't go into detail about his drinking days, so it's unclear if it had become an issue or if he simply decided he wanted to give up alcohol for other personal reasons. Regardless, the message had an impact on his many fans.
Black's fans weighed in to show support
With over 26,000 likes on his Instagram post, some of the comments include many sharing their own stories.
"Thank you, my Friend, for your positive message and commitment to Jesus! You are truly a man of God and I appreciate you!" one fan said. "Congratulations! Husband is coming up on one year of sobriety. He had struggled for over 30 years. Now he is happier and healthier than ever. Thank you Jesus," another said.
Fast franchise co-star, Tyrese, even weighed in saying, "So so very proud of you!!!! Man, this is so great!!!!! Send my love to your wife and kids!!! So very proud of you bro!"
With 380 comments of support and counting (on Instagram alone), Black's words clearly touched many. The same post via Twitter has just over 1,000 likes, 117 retweets, and dozens of comments with the same sentiments.
Black may not appear on NCIS: New Orleans anytime soon, but he's keeping up with all the things that matter to him — and that's a very LaSalle thing to do.
NCIS: New Orleans airs Sundays at 10 p.m. on CBS.
Source: Read Full Article