An irresistible dessert perfect for your holiday table, celebrity chef Giada De Laurentiis' Mascarpone Apple Crumble Torta's richness comes from mascarpone and cream cheeses alongside the tartness of Granny Smith apples. Even if you're just starting out as a baker, you can create the Food Network star's easy and satisfying holiday sweet treat.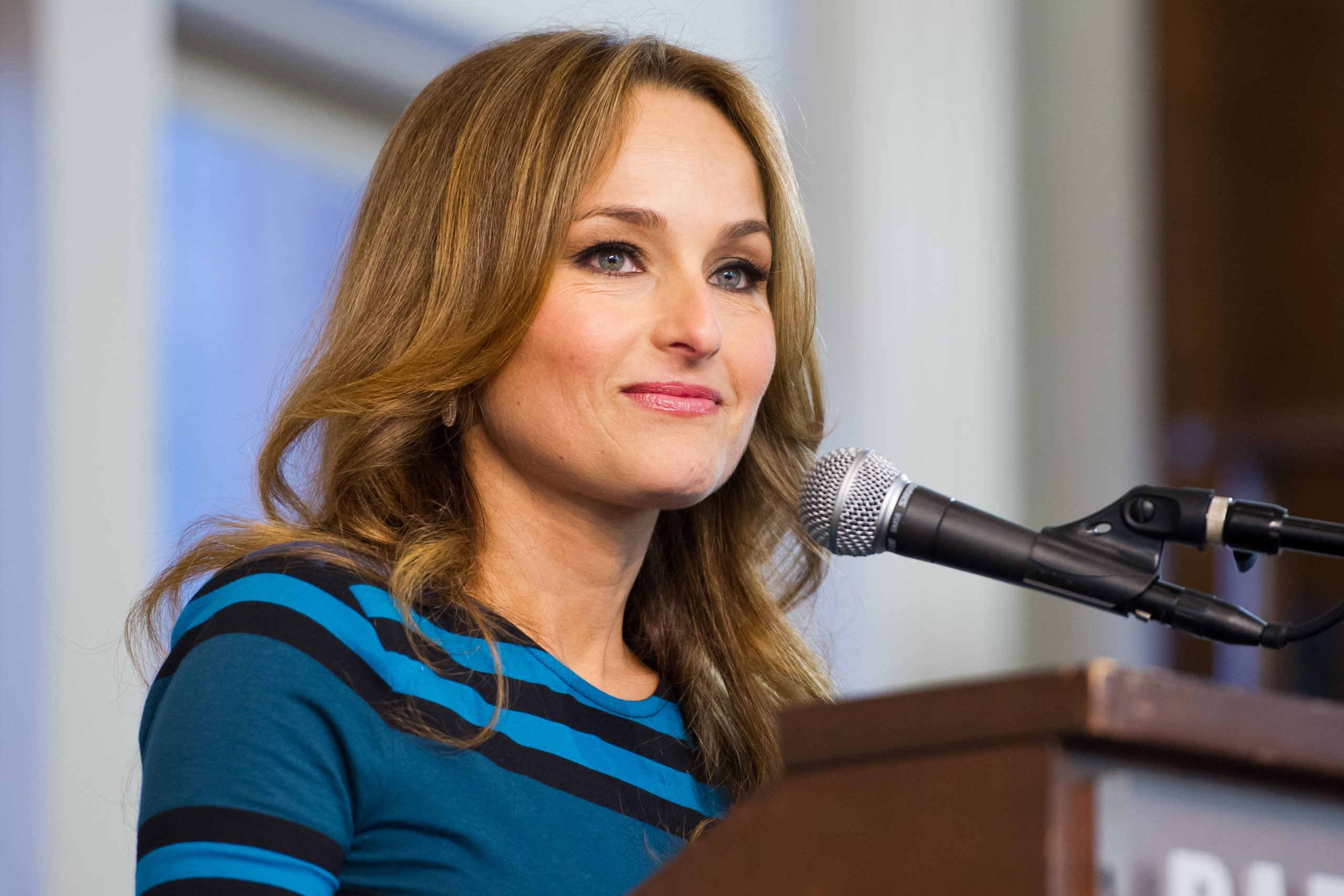 What you'll need to make De Laurentiis' Italian dessert
To prepare the chef's Italian treat, have on hand for the crumble: all-purpose flour, almond flour, granulated sugar, ground cinnamon, baking powder, kosher salt, a stick of cold butter, and water. For the filling, you'll need: mascarpone cheese, cream cheese, granulated sugar, large eggs, vanilla extract, apple cider vinegar, sliced Granny Smith apples, and powdered sugar.
You'll also need a 9-inch springform pan and an electric mixer.
On her Giadzy food and lifestyle blog, De Laurentiis couldn't quite categorize this decadent dish: "This rustic dessert is just right for fall and winter. A layer on the bottom and the top of an almondy, crunchy crumble, a mascarpone cheesecake layer in the center, and fresh apples nestled right in? The result is a not-too-sweet Italian torta of sorts, somewhere in between a cake and a cheesecake and a pie, but 100% delicious."
De Laurentiis' Mascarpone Apple Crumble Torta is a perfect recipe for beginner bakers
This easy-to-make dessert (full recipe with ingredient quantities can be found on Giadzy), De Laurentiis said, "is absolutely perfect with a cup of coffee or tea. There's something about these flavors together that will have you feeling like you've just had a rustic meal in Tuscany." It's that good!
Giadzy adds that it's a great pick for cooks and bakers at the beginner cooking level, so if you're new to baking or feel a little apprehensive, give this recipe a go.
How to put the chef's dessert together
The flour, almond flour, sugar, cinnamon, baking powder, and salt are mixed in a large bowl. Now, add the cold butter to the dry ingredients and work them in "with your fingers." By the time all the butter is worked in, the flour mixture should be pea-sized. Add in a couple of tablespoons of water and keep working it together with your hands. De Laurentiis notes that "the mixture should be loose and crumbly." Place two-thirds of the flour mixture in the bottom of the springform pan, pressing it down. Bake it in a preheated 350-degree F oven for 15 minutes.
Now onto the filling: the cheeses and sugar are creamed in the electric mixer "until fluffy" and the eggs are added one at a time, followed by the vanilla and apple cider vinegar.
The filling is poured into the cooled crust and the sliced apples are placed decoratively over it. The rest of the crumble mixture goes over the apples. Bake it for an hour, allow it to cool, place in the refrigerator for at least two hours, and then dust with powdered sugar for serving.
As one reviewer said of the treat, "It's delicious and SO simple. Will be making for Thanksgiving. Thanks again Giada for another winner recipe."
Source: Read Full Article