Quite a few celebs have been called out for excessive complaining during quarantine. Ellen compared self-isolating in her multimillion dollar mansion to being in prison, and fans were not having it. While regular people worry about paying rent while holed up in studio apartments, there's not much patience for entitlement. 
Hailey Bieber is not one of those celebrities. In fact, she's taking the opposite track. She says quarantine has been good for her. She's using this time wisely, which is something to admire. 
Hailey and Justin Bieber are quarantining in Canada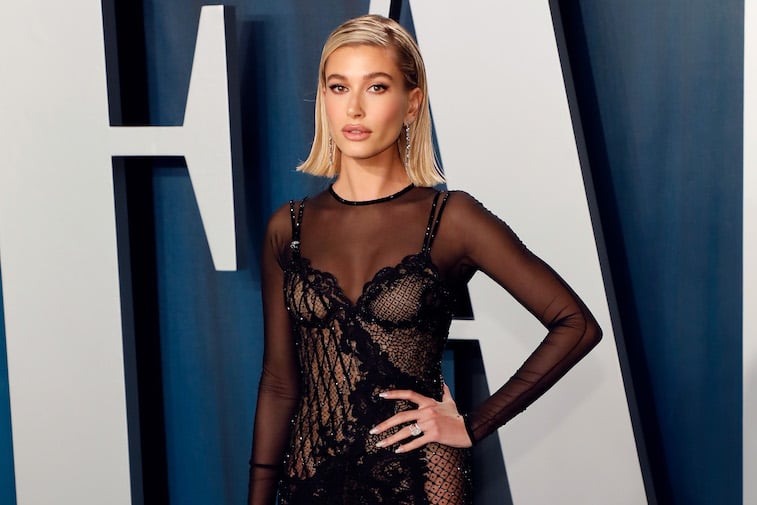 The newly(ish) weds have decided to hole up in their Toronto home for the duration of the global pandemic. Their house is on a beautiful lake, and unlike other celebrities who don't seem to appreciate their luxurious living quarters, the Biebers are grateful. 
Hailey, who is 23, says she's happier than ever in quarantine. She's enjoying her time with Justin, and they're working on themselves. The two married in 2018, and then had a ceremony last year. Even though they've been married for two years, it seems like they may still be in the honeymoon phase. Of course, it's possible they're just a happy couple.
The Biebers naturally have a very busy schedule under normal circumstances. Hailey was working as a model before getting married, and she's still young, at only 23. It's possible this is the first time she's really been able to relax and do nothing in her entire adult life. It's working for her. According to Hailey, "I've been happier than I felt in months just from being able to be low-key and just hang, and not have things on a schedule. I feel really reconnected with myself and that's unexpectedly made me really happy."
Hailey and Justin Bieber are keeping busy with their new reality show
Even though they're self-isolating, the Biebers are still busy. They have a new reality show on Facebook Watch, called The Biebers on Watch. They've maintained social distancing during all the filming so far. By using GoPros in their daily routines, they're able to get the footage they need without involving camera operators or sound techs. 
The first episode of the show featured the Biebers boating on a Canadian lake outside their home. Justin talks about how peaceful he feels, and it's clear that both of them are benefiting from time in isolation. The "Baby" singer kicks off the first episode by explaining to fans that the couple wants to "bring you into our journey a bit and show you some inside scoops of what we've been doing,"
The show will release new episodes three times a week, on Monday, Wednesday, and Friday. It will go on for three weeks, meaning there will be nine episodes total. The Biebers will be giving fans an extra peek into their lives with a Facebook Live session every Friday as well.
Hailey and Justin Bieber say Toronto is their "sanctuary"
The Toronto lake that the two record themselves rowing on is quite peaceful. It's no wonder the couple says that the home has been their "sanctuary." It's the perfect setting for their self-isolated reality show.
It's also clear to see that these two are keeping things positive in every aspect. While Hailey revealed that she did feel some anxiety before going in to quarantine, the two are positive people. They're making the best of things. Their topics of conversation on their show are equally uplifting.
In the first episode, they discuss the most rewarding thing about being married. While other couples are engaging in quarantine bickering, the Biebers are appreciating everything they have, including each other. 
Source: Read Full Article