As if Adam Driver didn't have enough fans, you can now add superstar, Ben Affleck, to the list. During an appearance on Jimmy Kimmel Live!, Affleck opened up about almost showing up to his son's surprise birthday party without a gift — until Driver came to the rescue, proving Kylo Ren isn't that bad after all.
Have Ben Affleck and Adam Driver worked together before?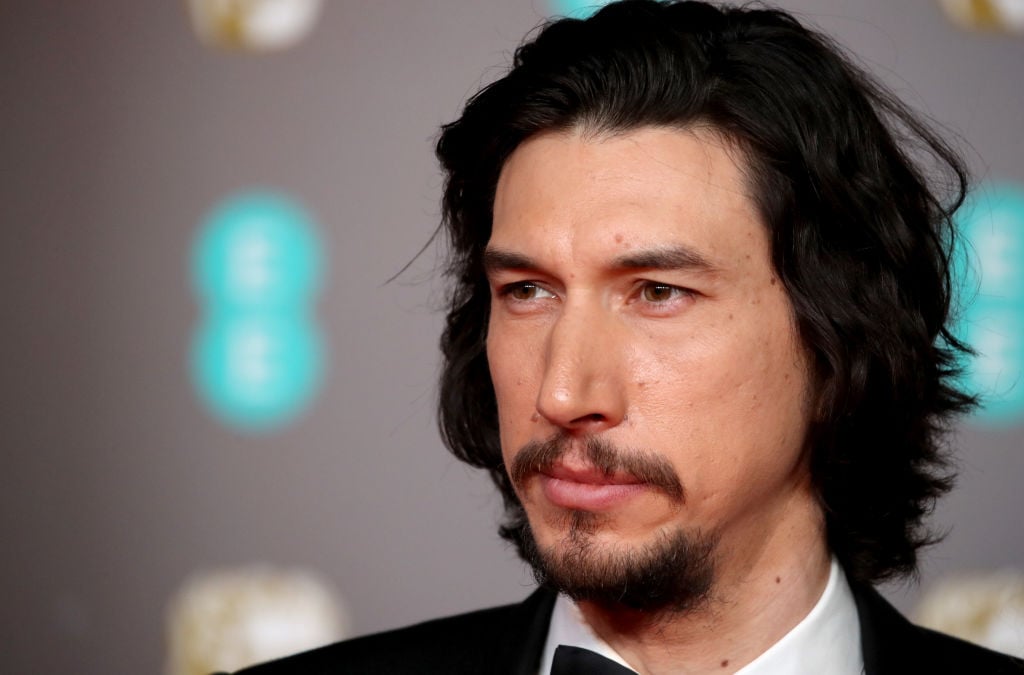 It's been over 20 years since Ben Affleck and Matt Damon teamed up for their Oscar-winning film, Good Will Hunting. The best friends are at it again with their latest Medieval era script, The Last Dual.
The movie is set in 14th-century France and follows the true-life story of Jean de Carrouges and Jacques Le Gris — two knights who participated in the last sanctioned duel after it's discovered Le Gris raped Carrouges wife.
Adam Driver, who plays Le Gris in the Ridley Scott-directed film, stars alongside Affleck and Damon. and it's slated to release on Christmas Day. That said, it's the first project Driver and Affleck have worked on together.
From Affleck's recent interview, it doesn't appear as though the two were friends before filming but they sure are now.
What did Driver do to help Affleck be a 'hero' dad?
Affleck spilled the tea regarding his newly-found admiration of the Stars Wars actor while visiting Jimmy Kimmel Live! and it nearly brought Affleck to tears.
"I'm a divorced dad, I get half the time with my son, and it was his birthday! So I said to [the producers], 'I'll do whatever the schedule needs, but on the 27th, I gotta be in L.A.'" Affleck explained. "So they set it up where I was shooting right up to the 27th, and then I kinda had to scramble… and I was going to land right in time for his birthday."
He continued: "We had presents set up and everything was getting shipped and sent, and I was gonna pick it up and go to his surprise party. But he also knows that Star Wars is real."
Affleck said that his 8-year-old son, Samual, believes Star Wars is factual. Therefore, working alongside "Kylo Ren" was a very big deal.
"I told him, 'I'm actually in this movie with Kylo Ren.'"
After landing and preparing to go to the party, Affleck noticed something felt wrong almost immediately.
"I said, 'Where are the presents?' And [his assistant] said, 'Well, they didn't get here,'" Affleck said. "So it meant I had to show up to my son's party with no gift for him. And there was this sort of sinking, awful feeling."
He continued: "And then he goes, 'But, there is something! Adam heard it was your son's birthday. So he called your assistant and got your address and sent some presents, and signed a card and a picture from Kylo Ren'. So I took those presents and went to see my son."
While that is moving enough, Affleck went on to describe how the events unfolded when explaining to Samuel his presents didn't get there on time.
"But I did get a present from somebody who really wanted to make sure you got a gift,' and he was like, 'Who?' And I said, 'Kylo Ren,'" Affleck said.
"He opened the presents and I played him the video, and it was an incredibly moving and powerful moment. Adam made me a hero to my kid, and I will never, ever, ever forget that."
The Way Back actor added that Driver set the example. "It's a really good lesson in doing those small gestures of kindness," he said. "Because you have no idea," he said. "For him [it was no big deal], but it meant the f**king world to me. It meant so much."
Affleck's touches on his own experiences in 'The Way Back'
With all that's happened in Affleck's life through recent years, the actor is taking the time to recognize how far he's come. In his latest film, The Way Back, Affleck plays an alcoholic basketball coach — pulling from Affleck's public struggle with sobriety.
"Watching these guys work reminds me why I love doing this. From their work ethic, their commitment to the project, and the degree to which they cared about the acting, right through to their athletic performances," Affleck captioned a photo of the film's costars on Instagram.
"They know what it takes to get along and work together and I am excited to watch their journey unfold."
Whatever is next for Affleck, he's on the right path — Driver is right there to remind him.
Source: Read Full Article