As one of the hosts of MTV's long-running reality show Catfish, Nev Schulman's work is all about discovering the lies that people pass off as love online. But in real life, he seems to have found the real deal with his wife Laura Perlongo. The happy couple has been married since 2017, and they enjoy collaborating on projects, such as the Facebook series they produce together, We Need to Talk.
But what about the enormous collaboration of parenting? How many kids do Schulman and Perlongo have, and do they plan to add to their family in the future?
Nev Schulman had trouble committing at first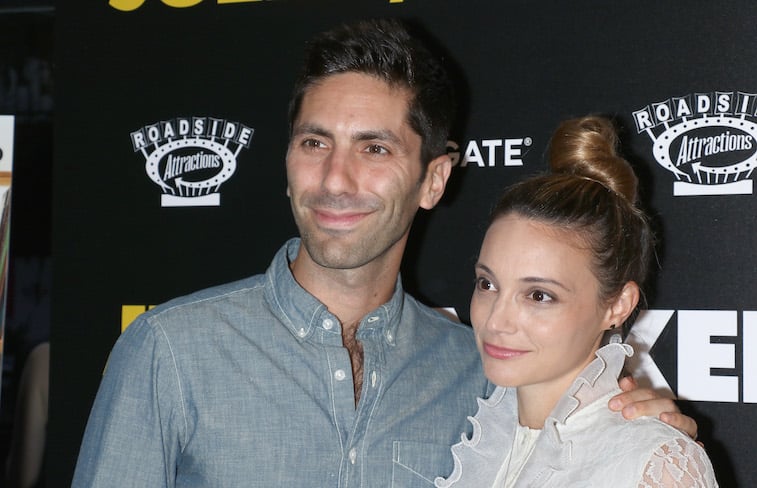 Schulman and Perlongo met on Instagram in 2015. Although he said he was smitten from the very beginning, he also had some issues he had to work out. He had recently gotten out of a relationship, and he wasn't sure he was ready to get seriously involved with someone yet.
"I screwed it up and then I had to win her back," Schulman said. It must not have been easy, because Perlongo pointed out, "I don't think I officially took him back until we got pregnant."
The pregnancy was a turning point for the couple.
Bride and groom and baby makes three
Baby Cleo was born in October of 2016. In July of 2017, when Cleo was nine months old, Schulman and Perlongo tied the knot. Cleo was an adorable part of their wedding, and Schulman described himself as the "luckiest guy in the world" that day.
The newlyweds seemed to be pretty happy with parenthood and married life, so they didn't stop there. In January of 2019, they had another baby, a little boy named Beau.
This parent is more patient with the kids
Although Schulman says he loves being a dad, he also admits that Perlongo is better at dealing with the frustrations of parenthood.
While he may get annoyed when things go wrong, like a morning he described when Beau accidentally smeared food on his clothes, Perlongo lets moments like that roll off her back.
Her advice to her husband is to find the humor in the moment, "Hey, it's funny. Don't get annoyed, just laugh. Who cares?"
It's easy to see that Schulman adores his kids, even if some moments are rough. He's a supportive dad too, sharing a story with Us about how he helped Cleo relax when she was scared to start school. He helped her with a simple breathing exercise, holding up his fingers and pretending they were birthday candles she was blowing out. Within about four breaths she's able to calm down.
They're on the same page about the size of their family
The couple agrees on how many kids they want to have, and while he was promoting the new season of Catfish Schulman said it has to do with their experiences of siblings. While he only had one sibling, Laura had two, "and she loved having two siblings and still does. So I'm into three. I think that's the number."
Fortunately, Perlongo seems to agree, although she's not rushing into anything right away. "I feel like it would be too sad to say no more babies," she told In Touch, "I don't think I am ready for baby No. 3 just yet. I am definitely saving all of the clothes."
It seems that they are both imagining one more baby in their future, although they may not be sure exactly when they want that to happen. In the meantime, they seem to be having a great time on this parenting adventure together.
Source: Read Full Article