Known for portraying Scarlet Witch / Wanda Maximoff in the Marvel Cinematic Universe, Elizabeth Olsen joined her sisters in super-stardom when she first appeared in Avengers: Age of Ultron as an adversary. She has gone on to star in multiple MCU installments, and she will appear in the Disney+ television show WandaVision as part of Phase 4. While her career is booming, it's not the only aspect of Olsen's life that seems to be picture-perfect (at least from the outside). Elizabeth Olsen recently got engaged to Robbie Arnett.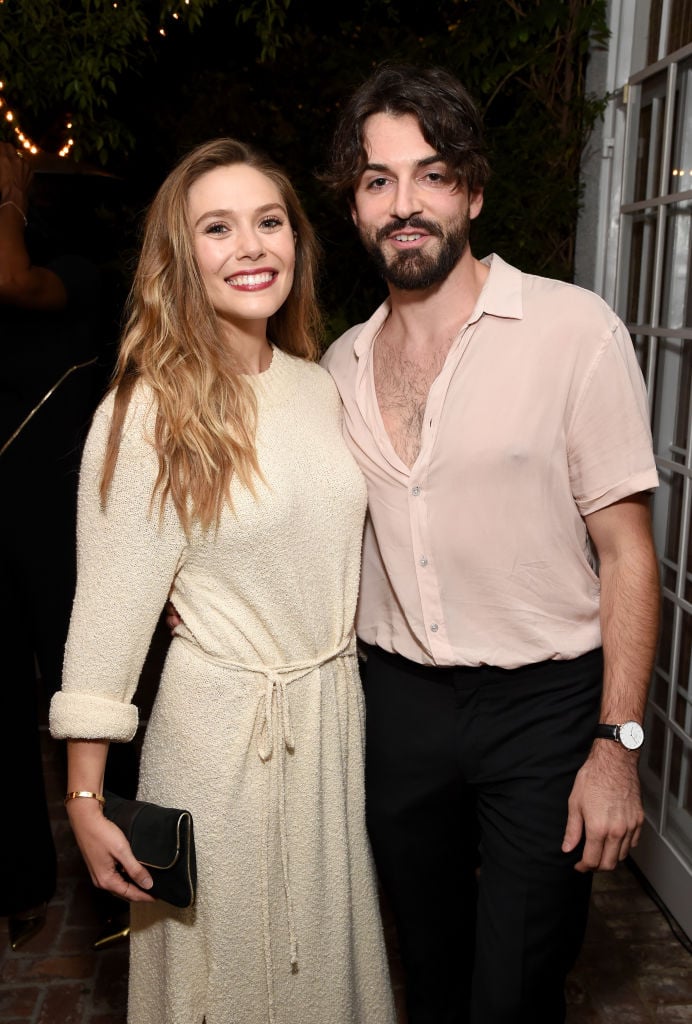 Robbie Arnett is a musician — the Milo Greene frontman. He's part of the Indie Pop Quartet known for songs including, but not limited to "What's the Matter", "Autumn Tree," and "1957." Arnett and Elizabeth Olsen were first linked back in 2017 after they were spotted out together in New York City. News of their engagement first his the public back in July of 2019 (following over two years of dating). So, how did the two meet, and what do we know about their relationship? And, how much older is Elizabeth Olsen?
Inside Elizabeth Olsen and Robbie Arnett's relationship 
Elizabeth Olsen and Robbie Arnett's engagement follows Elizabeth Olsen's previous engagement to Boyd Holbrook from 2014 to 2015 and later relationship (sort of) with MCU co-star Tim Hiddleston (who portrays Loki in the Infinity Saga). However, it looks like the musical frontman was the one to win her heart. 
While Elizabeth Olsen and Robbie Arnett are engaged, it might be quite some time until the wedding bells start ringing, as Us Weekly notes. Considering Olsen's filming schedule is pretty jam-packed at the moment, she will likely need to find time to plan a wedding, which doesn't happen overnight. Thus, these two may be in for a lengthy engagement. However, as the engagement continues on, how old will the get? 
The happy couple boasts a modest four-year age difference
Elizabeth Olsen was born on February 16 in 1989, making her 31 years old. On the other hand, Robbie Arnett was born on March 3 in 1962, making him 27. Thus, Elizabeth Olsen is a modest four years older than her fiance, which is quite a small age gap (especially when you consider some of the age differences akin to Hollywood). However, unlike most couples boasting sizable age differences in Tinseltown — Josh Brolin and Kathryn Boyd, George and Alam Clooney, Ryan Reynolds and Blake Lively — this time around, the woman is older. So, props to these two! Though the age gap is small, they defied a Tinseltown trope, which is still something to be proud of! 
In all relationships, age is just a number, and four years is quite a small age difference; however, the fact that Olsen is in her early 30s while Arnett is in his late 20s does place them in what society would consider "different life stages;" however, here's to wishing the happy couple many years together! 
Source: Read Full Article