Hey bestie, just checking in here: Are you still reeling from the Jennifer Lopez and Ben Affleck engagement part deux headlines or are you settled now? All good? Good! Well, similar to legitimately all of us who were shooketh in the best way, Jennifer Garner has some ~thoughts~ about the duo's impending happily ever after—and we're glad to report that it's good news! Phew.
A source close to the actress told E! News that Jennifer had a heads up about Ben dropping on one knee. "Ben told Jen and the kids, so they knew about it," said the source. Not only is "Jen is happy for Ben," the source explained, but she also "knows that J.Lo has been a positive influence in certain ways."
Another insider echoed similar feelings to Hollywood Life, saying, "Jennifer and Ben have been broken up for a very long time and there is no reason whatsoever that she would be upset about this," the source said. "She is happy if he is sober and he is doing well—both of which he is, and both of which are of utmost importance to J.Lo."
Both J.Lo and Jennifer "have respect for each other as mothers and as individuals," elaborated the source to Hollywood Life, mentioning that the two ladies communicate and talk often. "They know that they are going to be a part of each other's families for life through this marriage."
All of this is a lot to keep up with, so here's a quick refresher: Jennifer Garner and Ben were married from 2005 to 2018 and share kids Violet, Seraphina, and Samuel. They got married a year after Ben and J.Lo split in 2004, after being together for three years and getting engaged in 2002. Fast forward three years after Ben and Jennifer Garner finalize their divorce in 2018, and Ben and J.Lo reunite. Did we lose you? No? Perf.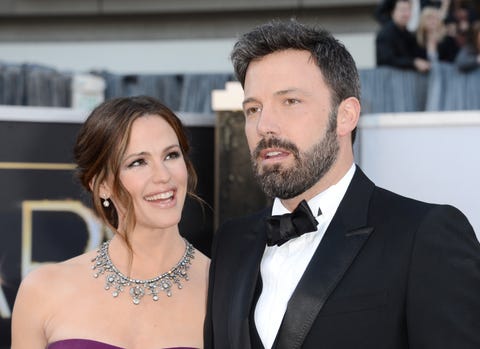 Now, as for Jennifer scoring an invite to the wedding, it's looking like the answer is not no! Buuuut, it will be up to her to decide whether she'll be in attendance or not. "She has gotten rather close with J.Lo," said the Hollywood Life source. "They know that this is important to their children."
J.Lo shared the engagement announcement in her newsletter on April 8, telling readers that Ben had popped *the* question for a second time. She even let us take a sneak peek at her Giant! Green! Diamond! Ring! *Cues the "Perfect, perfect, perfect!" TikTok sound.*
Source: Read Full Article