Kelsey Grammer is best known for playing the role of Dr. Frasier Crane. The iconic character was first introduced to the world in 1984 in the hit '80s sitcom, Cheers. Grammer then went on to reprise his role as the lovable doctor in a spin-off series entitled Frasier. 
When Frasier aired it's season finale in 2004, Grammer ended up playing the role of Fraiser Crane for a total of 20 years. He later went on to star in some of the biggest movies in Hollywood including Toy Story 2 and X-Men: The Last Stand.
While Grammer is no stranger to conflict on the big screen, none of his dramatic roles are able to compare to the amount of real-life drama that he has had to go through in his personal life.
In his life, he has been married a total of four times. He was actually married when he met his fourth wife.
Kelsey Grammer's third wife may seem familiar to the fans of reality TV shows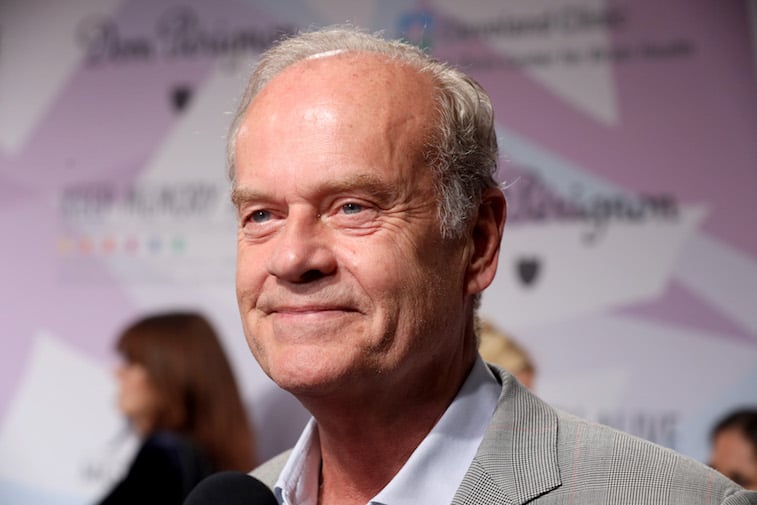 In 1996 Kelsey was set up on a blind date with a model and dancer named Camille. The two had apparently hit it off pretty well in the beginning and by 1997, Kelsey and Camille were officially husband and wife. After the wedding, the pair moved into a lavish Malibu mansion and later welcomed their daughter, Mason (who is now 18 years old) and son, Jude (who is 15 years old.)
At a glance, the couple looks to be the perfect, happy family. However, Kelsey says that behind closed doors, he and Camille started to have problems very early on in their marriage. Ultimately, their marriage problems were more than they could bear, and they ended up divorcing in 2011.
Toward the end of their marriage, Camille was cast to star on the Bravo hit reality show Real Housewives of Beverly Hills. Once their divorce was finalized, Camille used her new-found fame to bash her ex-husband at every opportunity. She said a lot of hurtful things about her Kelsey on the show and had even suggested that he was a closeted crossdresser.
In an interview that Kelsey had shortly after the divorce, he had said that he got Camille a spot on the Real Housewives of Beverly Hills as a "parting gift." He told Piers Morgan, "I have to tell you, the Real Housewives was my parting gift to her. It was my way of saying, 'Look, you always wanted to be famous. Here you go."
Kelsey Grammer finds a new love before his divorce
While he and Camille were still married, he started to have an emotional affair with a flight attendant from the UK name Kayte Walsh. According to the Daily Mail, the former Cheers star went on Jimmy Kimmel Live and talked about how he met Walsh. He had said that he was flying from Los Angeles to London when he first saw Walsh.
She was working on the flight and it was apparently love at first sight. He was able to talk her into going out with him a few nights later and they ended up having drinks and spending a "magical night" together outside in the snow.
Kelsey and Wash's first date together seemed very romantic and sweet. However, there was just one problem; Kelsey was still very much married to Camille. In fact, he had been secretly seeing Walsh for a month when he attended the premiere of Real Housewives of Beverly Hills with Camille right by his side.
At the premiere, you could not tell that there were any problems within their marriage. A few months after the event, Kelsey told Camille about the affair and then they filed for divorce shortly after that.
Just a few weeks after Camille and Kelsey's divorce was finalized, Kelsey and Walsh got married.
What is Kelsey Grammer's love life like now?
Despite starting their relationship in secret, Kelsey and Kayte are still currently married and have just celebrated their ninth wedding anniversary. They also have three kids together.
Many people think that because Kelsey cheated on his ex-wife, there is a chance that he may cheat on Walsh as well. However, his fourth wife has taken some extra steps to ensure that does not happen.
Recently, Kelsey confessed that his wife made him get the name "Kayte" tattooed on his groin. Walsh hopes that if another woman happens to see Kelsey's "private region," she will immediately know that he has a wife.
Source: Read Full Article