It's no secret that Kim Kardashian West has set her sights on humanitarian efforts in recent years. It started with her involvement in getting Alice Marie Johnson, the 65-year-old grandma serving a life sentence, released from prison. Then, Kardashian West shocked her fans by announcing that she was going to law school to better prepare for future activism in the same vein. She even combined her experience with reality TV with her newfound activist passion and started a television series with Oxygen called The Justice Project.
Even though it has earned her some snickers and jokes from critics who can't see beyond her aloof and elite public persona, it's clear that Kardashian West is truly invested in prison reform and has been working to promote it for years now. Some fans, however, took their praise for the star's activism a bit too far when they began comparing Kardashian West to Civil Rights leaders of the past.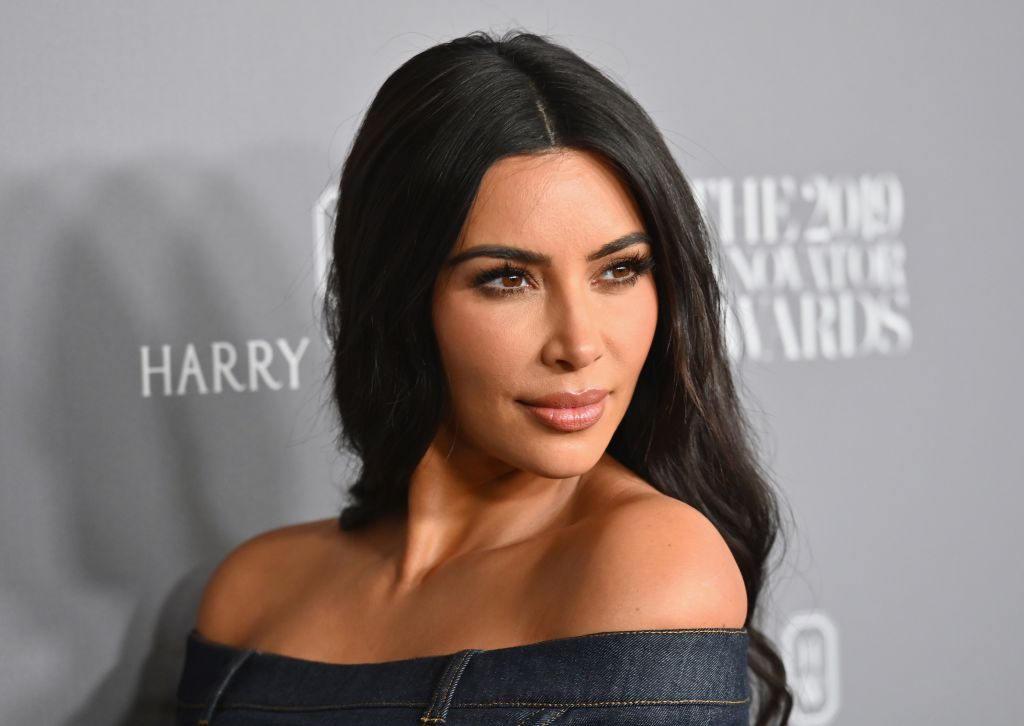 RELATED: Kim Kardashian West Slammed by Fans for Describing a Solid Black Face Mask on an African American Model as 'Nude'
Kim Kardashian posted in support of justice for Ahmaud Arbery
On May 5, footage showing the killing of an unarmed black man named Ahmaud Arbery emerged online. The incident had actually happened back in February, and the world was shocked to learn that Arbery's alleged killers — who are clearly shown pursuing Arbery before shooting him on the footage — remained free despite authorities knowing who they were. As reported by CNN, public outrage eventually led to the arrest of three men — the two who pursued and shot Arbery and the third who filmed it from his vehicle.
On May 7, before the arrests had taken place, Kardashian West added her voice to the thousands upset about Arbery's murder. She tweeted the link to a petition and asked her fans, "Please sign this petition so that charges will be filed and justice for Ahmaud Arbery's family can be served." She also retweeted an update on the case once the men had been arrested.
RELATED: 'Murder to Mercy: The Cyntoia Brown Story': Does Kim Kardashian West Appear in the New Netflix Documentary?
Fans responded by comparing Kim Kardashian to Civil Rights leaders
Of course, anytime someone with the huge social media following Kardashian West has speaks up about something important, they're opening themselves up to criticism. The comments filled up with a combination of people thanking Kardashian for her involvement, criticizing that it wasn't enough, and trying to ride on Kardashian's coattails to draw attention to other causes or even promote their own products.
Some of those comments — many since-deleted — praised Kardashian for her work in activism and compared her to Civil Rights leaders of the past. Whether jokingly or seriously, fans were calling her things like Martin Luther Kim and Malkim X.
Many took issue with the comparisons
While the initial comments were likely tongue-in-cheek, many saw them as disrespectful and out-of-touch. Both Martin Luther King and Malcolm X were assassinated for their beliefs and work to liberate black Americans from the tyranny of oppressive segregation and mistreatment. Kardashian West's work for justice reform may be sincere and even effective, but to compare her hobby to the work of past leaders who literally gave their lives to the movement did not sit well with many.
Part of the frustration is rooted in the fact that many modern-day activists don't get the attention, reach, or praise that Kardashian does despite putting much more on the line in their efforts. The frustration is more with the response to Kardashian than Kardashian herself. Most people did not take issue with Kardashian's minimal involvement in the outrage surrounding Arbery's death. Instead, they took issue with the fact that people praised her for simply tweeting a petition instead of focusing on the activists who have much more at stake when attempting to make a change on these issues.
Source: Read Full Article