Fans of Keeping Up With the Kardashians may notice that the women are constantly eating huge salads. Green-filled bowls are in the background of almost every episode. But it's really no surprise. The Kardashians all have gorgeous, and fit bodies that they must maintain.
However, their eating routine isn't as strenuous as you might imagine. Kim Kardashian revealed the details of her diet, and it's totally doable!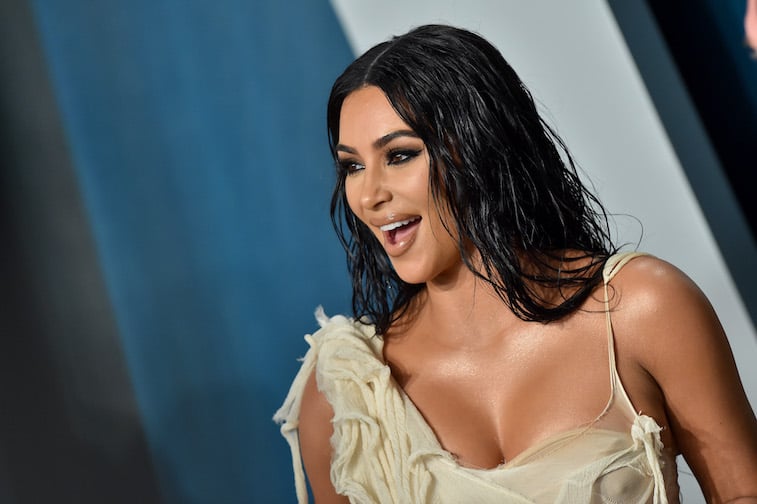 Kim Kardashian's favorite salad
While it's easy to imagine their private chef preparing every meal, that's actually not the case. According to a People article from 2017, those giant salad bowls that are constantly seen in their reality show are actually take-out.
Kardashian and her whole family love a restaurant called Health Nut, which is near their home in Calabasas. They actually order salads from there almost every day. 
Kardashian loves the Chinese Chicken Salad, which is priced at a totally doable price of $11.75. It comes with shredded chicken breast, chow mein noodles, carrots, and pickled ginger. All that is served on a bed of romaine and iceberg lettuce, with sesame dressing.
According to the restaurant's webpage, the whole salad is only 226 calories. Of course, that doesn't include the dressing. 
Health Nut also serves a Mango Iced Greentini, which is basically just an iced mango green-tea with a little sweetener, but it's one of their bestsellers, and the Kardashians love it. 
Kardashian's regular lunch sounds great, and we can hardly blame her for eating it almost every day. However, her order may have changed recently. When People reported that Kim loves the Chinese Chicken Salad, it was before she announced her switch to a vegan diet.
Health Nut has plenty of vegan options on their menu, so it's likely the family still eats there often, but Kim probably doesn't order the chicken anymore. 
Kim Kardashian is vegan
Last summer, Kardashian announced that she was going vegan, and she appears to still be following that diet. During a Twitter Q&A with her fans last February, her diet was confirmed.
"I eat mostly plant based. No meat anymore," Kardashian wrote.
When a fan asked what she usually eats in a day, Kardashian provided a list of her favorites. For breakfast, she prefers oatmeal and veggie sausage. For lunch, vegan tacos or a salad. Unfortunately, Kardashian didn't specify what kind of salad she eats. Perhaps it's just the Chinese salad from Health Nut, ordered without the chicken.
Kim Kardashian enjoys sea moss smoothies
Another big staple of Kardashian's diet is sea moss smoothies. In an article written for her sister, Kourtney Kardashian's website, Poosh, Kardashian detailed her struggle with autoimmune conditions, like psoriasis, and listed the unusual smoothie as a way to combat her illness. 
"I live a healthy life and try to eat as plant based as possible and drink sea moss smoothies," Kardashian explained.
Her mother, Kris Jenner has psoriasis as well, and passed it down to her. Unfortunately, she's also recently developed psoriatic arthritis as well, which is another autoimmune condition. Since her conditions cause Kardashian so much stress and pain, she tries really hard to fight them with a healthy lifestyle.
Although she didn't elaborate on the exact ingredients of her smoothies, sea moss is an ingredient that's gaining a lot of attention in health food circles. According to a nutritionist who spoke with Refinery29, it's packed full of vitamins and nutrients.
"It's a great source of selenium, potassium, and magnesium. It's said to have benefits on thyroid function, immunity, digestive health and inflammation, but more scientific evidence is needed," the expert said.
No wonder Kardashian uses it to heal her autoimmune conditions. Sea moss, along with all the vegetables in her salads, means Kardashian is taking in a lot of beneficial vitamins. And that's a recipe for great health, and a beautiful body.
Source: Read Full Article