Just when you think you know what the Kardashians are going to do next, Kim Kardashian West decides she wants to be a lawyer. Just when you think you know who's dating who, suddenly, there are rumors Kylie Jenner and Travis Scott may get back together. There's so much that's always going on, it makes you wonder whether the family started Keeping Up With the Kardashians just so they can keep up with their own lives. 
At this point, it's anyone's guess as to what the future holds for the Kardashian-Jenner family — and guess is just what fans have decided to do. On a recent Reddit thread, fans chimed in on where they thought the girls would be five years down the road. Fans seem to agree: this unlikely wedding would be the best way to wrap up the show. 
Where fans think the Kardashian-Jenners might be in 2025
Where do you see yourself five years from now? Maybe there's a baby in the future? Or, maybe a new position at work? So many things can change in five years. 
For the Kardashian family, five years is an eternity. Take the past five years for example, since 2015 Kris and Caitlyn Jenner finalized their divorce, Kylie Jenner started her own company (and became a billionaire), and SIX new grandbabies have entered the Kardashian-Jenner households.
So, what do the next five years hold for the famous family? When it comes to Kim, most fans on Reddit agree that Kim and Kanye will still be together. However, they agree the two are done having kids. As for Kim's future in the law, fans are split. Some think she'll be a lawyer, others think she'll be more of a humanitarian. 
There's a consensus on Khloé as well. Fans think she will get back together with Tristan Thompson and may or may not have another kid. Whether the two remain together remains to be seen. 
As for the Jenner girls, that's where there's less of an agreement. Some fans think Kylie will sell her popular cosmetics brand and start another, while others are convinced she'll retreat to a more private life. As for Kendall, fans are really torn. Some say she'll be pregnant. Some say she'll be married, and some fans think she'll have multiple marriages.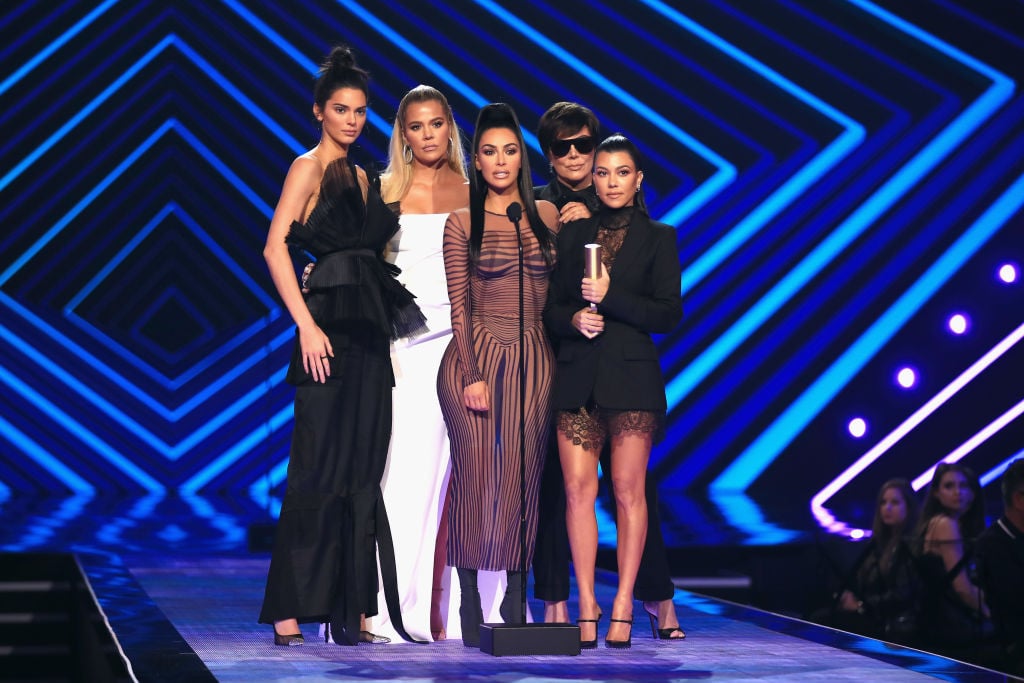 Fans have this prediction for Kourtney
Out of all of the Kardashian sisters, Kourtney has always been the one who has it all together and takes on more of a maternal role. So it should come as no surprise that most fans see the oldest sister married in the next five years. But to who?
Fans think that a marriage between Kourtney Kardashian and former boyfriend Scott Disick would be the perfect way to end the show. Though the two are not together anymore, they successfully co-parent their children and Scott maintains a relationship with the rest of the family.
Will the predictions hold true?
There's no way to guess what will happen five years from now. It's fairly likely that there will be more Kardashian babies to come. As for marriages, there's also a good chance that one of the sisters will tie the knot by 2025.
But will it be Kourtney? Over the years, Kourtney and Scott have found their way back to each other time and time again. However, this time may be different. Scott has been dating model Sophia Richie for the past few years, and Kourtney has had an off and on relationship with Younes Bendjima for just about as long.
Will there be a happily ever after for the famous former couple? Only time will tell.
Source: Read Full Article