If there's one thing we know for sure, it's that the internet is full of people who have nothing but negative things to say about others.
While many have experienced an onslaught of hate online, celebrities are the ones who are always faced with spews of ridicule, and Malia Obama is the latest victim internet trolls have decided to go after.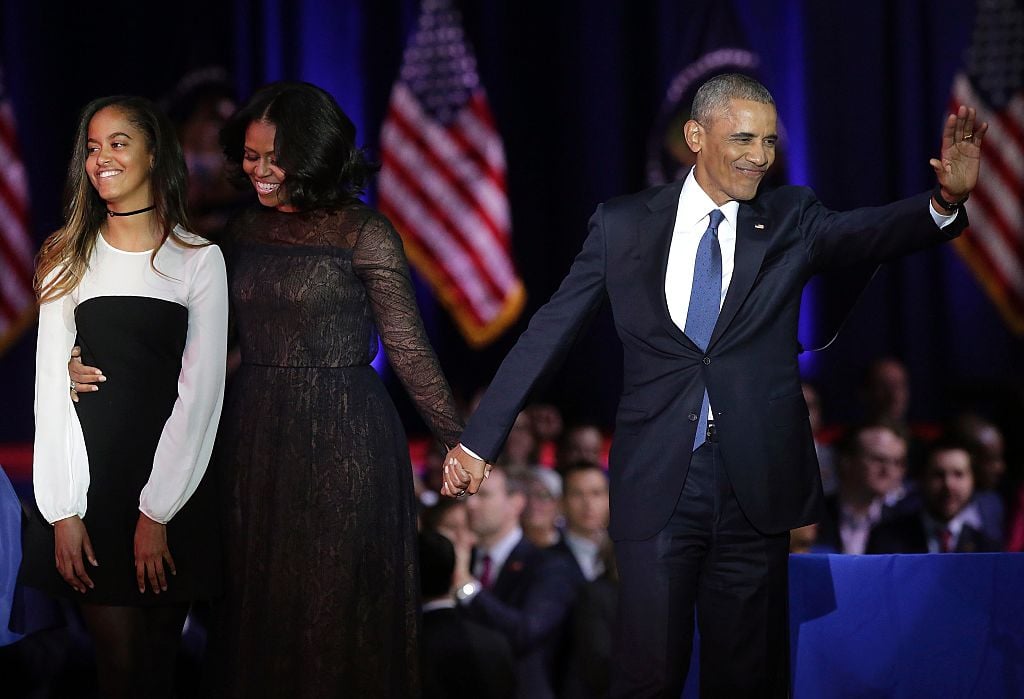 People have been bullying Malia over her head shape
It's been four years since the Obama's left the White House following their eight-year tenure as the nation's First Family. Since then, the family — especially Malia and Sasha Obama — has kept a rather low profile while getting back to having normal lifestyles.
Though the former first daughters have been spotted out on a few occasions, they recently gave their first public interview in Netflix's new Michelle Obama–centered documentary, Becoming.
After appearing in the film, many people took to social media to gush over the beautiful and mature women the girls grew up to be. However, some were quick to spread negativity by bullying Malia over her appearance.
Since Becoming premiered on Netflix, internet trolls have been taking to Twitter to poke fun at the eldest Obama daughter's facial features — specifically her head.
"Man Malia Obama got a long a** head, she's still beautiful tho lol," one Twitter user commented.
"Malia's head built like a tank," another person tweeted.
Though a handful of negative comments about Malia's head made their way through Twitter, they were outnumbered by the hundreds of comments that came to her defense.
"I honestly don't like how y'all are picking on Malia Obama like this. She's beautiful," another user wrote.
"Been seeing a lot of comments saying Malia is ugly. She's beautiful just like Sasha is beautiful. I don't understand why y'all gotta tear down women, especially black women. Find another hobby, this one is outdated," someone else penned.
Malia and her sister Sasha made brief appearances in 'Becoming'
Though Becoming mainly focused on Michelle Obama's 34-city book tour promoting her memoir around the country, it also featured brief appearances from Malia and Sasha Obama.
Throughout the documentary, Michelle frequently talks about her daughters, sharing anecdotes about how she raised them to be strong, independent women.
Later on in the film, both girls sat down for a quick interview, where they spoke candidly about their mom.
"I'm excited for her to be proud of what she's done," said Sasha, who just finished her freshman year at the University of Michigan. "Because I think that's the most important thing for a human to do: is to be proud of themselves."
Malia, who's a junior at Harvard, added, "No longer facing that same scrutiny, being able to let all of that leave your mind creates so much more space."
At the end of the day, both Malia and Sasha Obama are well-educated young ladies who are beautiful inside and out. So, those negative opinions people have of them doesn't change the fact that they are thriving in life.
Source: Read Full Article