Pretty much everything Mariska Hargitay does or posts can be considered news to some fans nowadays. She's the main actor on the hit NBC series Law & Order: SVU and fans seriously can't get enough. She recently showed off the two newest members of her family and fans couldn't be more thrilled.
Mariska Hargitay adds members to her family
During this time of self-isolation and quarantine because ofthe coronavirus (COVID-19), fans are scrolling through Instagram all day everyday. If you're following Hargitay on Instagram, then you probably noticed the twoadorable puppies in her newest post.
In the post, there are a number of photos of two new puppiesnamed Albus and Grindelwald. In one picture, they seem to be posing for the camerawith the ultimate cute factor going on. In another, they are laying their preciousheads next to each other as if taking a nap. In the last photo, the puppies areeating out of matching bowls. What makes things even cuter is that they eachhave matching collars on as well.
Hargitay captionedthe post: "Meet Albus & Grindelwald. 🐾They were aptly named.#FosterMom #AsIfIDontHaveEnoughKids #K9Captain#StillKeepingSOMEPartsofTheStreetsClean #PoopDuty #DoubleDuty #DoubleTrouble#WereInLove #PuppyLove #HarryPotter #crimesofgrindelwald #albusdumbledore#GetYourRescueOn #AdoptDontShop ❤️🐾❤️🐾❤️."
Fans react to the adorable new members of Hargitay's family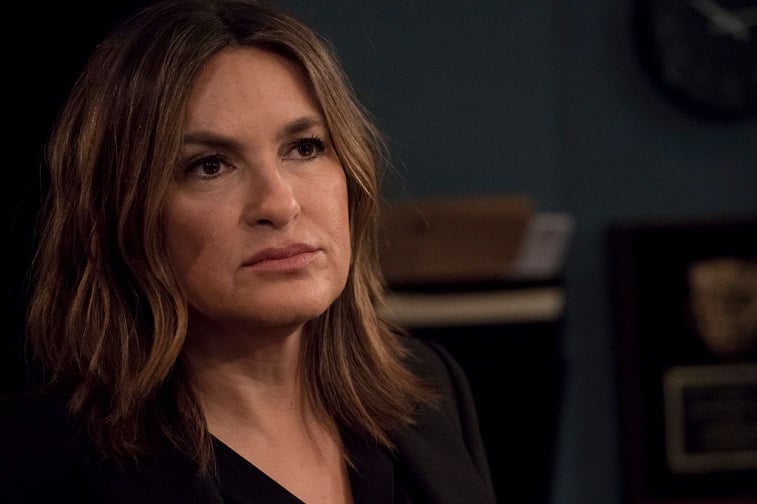 Fans can't seem to get enough of the newest members ofMariska Hargitay's family. They took to the comments to respond to thecuteness.
A number of fans are glad Hargitay made the decision to foster animals during this time when people aren't really thinking about that sort of thing. "Benson saving lives and staying inside 🤩," a fan wrote.
A lot of fans seem to love the Harry Potter themed puppy names."We love a Harry Potter fanatic! They're so cute 🥰," said another fan.
People kept thanking Hargitay for her fostering efforts. "Welove fosters – thank you for giving back to the rescue community where there isso much need," someone commented.
"Thank you for fostering," another fan added.
Is it possible to love Mariska Hargitay more? Yes!
One fan says they didn't think they could actually love Hargitaymore, but it's possible now. "I never knew I could love her more," a fanwrote.
Another fan says this is the "perfect time" for adopting. "What a perfect time to adopt animals! Such a positive in all of this," another fan chimed in.
Fans really seem to love Hargitay's new puppies. And let's be honest, they are so cute. "Absolutely adorable! I just wanna snuggle them and love on them forever and ever," said a fan.
One fan says they also foster dogs. "Aww my family fosterspups too. Soo cute. I'm sure they're super cozy with you and yours," said thefan.
"I can tell that you're having a lot of fun right now," afan joked.
Another fan says they have rescues named after Hargitay andher old partner on SVU. "OMG!!!! 😍😍😍 Ihave Elliot Stabler and Olivia Benson, they were rescued too!" the fan wrote.
Fans really seem to love the new puppies Mariska Hargitayhas taken in.
Source: Read Full Article