Hell hath no fury like a bored child with nothing to do during a nationwide quarantine. Seriously, I honestly feel so blessed that I am not a parent caring for a kiddo right now, because I don't think I'd be able to handle it. Case in point: Kourtney Kardashian and Scott Disick's son, Mason Disick, is cooped up in the house and flying off the handle online because his parents wish to silence his social media usage, LOL.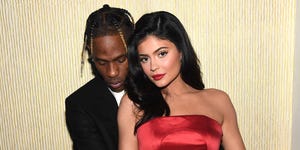 In case you missed it, Mason joined Instagram earlier this week and did a whole IG Live for his fans and followers—it was a treat! Thanks to Mason, we now have confirmation (from a source willing to identify themselves) that Kylie Jenner and Travis Scott are not back together, bless his soul. Of course, this probably ruined a plot line for this seasons Keeping Up With the Kardashians, so they deleted Mason's account before he could spill anymore tea online.
But because Mason will not be silenced, Mason created a TikTok so he could give his fans what they want: content. His first page got removed, but in his new account, he gave his followers the lowdown on why he keeps getting deleted. According to Mason, his first TikTok page "got deleted because I was too young." Mason also firmly believes he would've been on influencer status by now had he not been stopped by his parents. "I went viral. I would've had 2.7 mil by now if I kept it up," he added.
He also gave an update on his family life and plans since coronavirus has forced everyone to stay home. So has he seen Stormi? "No, 'cause corona." And his Coachella plans? He "can't even go 'cause corona!" At least the kid is taking is seriously, unlike some other people out there. Gotta give him props.
Kourtney, if you're reading this: Please do not delete Mason's account a third time. I am begging you. This is the content that the American people need but don't deserve!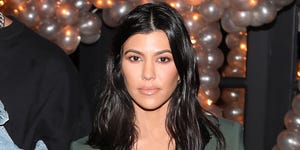 Source: Read Full Article