It's no secret that Paris Hilton and Kim Kardashian West have a past. Before Kardashian West was a household name, she was the heiress's stylist. The Simple Life fans might remember the now-reality star and budding lawyer doing things like organizing Hilton's closet. It was a simpler time.
Then in 2008, who could forget Hilton's comment about Kardashian West's backside looking like "cottage cheese stuffed in a trash bag." At that point, it'd been made pretty clear the two weren't best of friends. (It should be noted that Hilton eventually called Kardashian West to apologize).
Soon after, Kardashian West told Harper's Bazaar she and Hilton "don't really talk."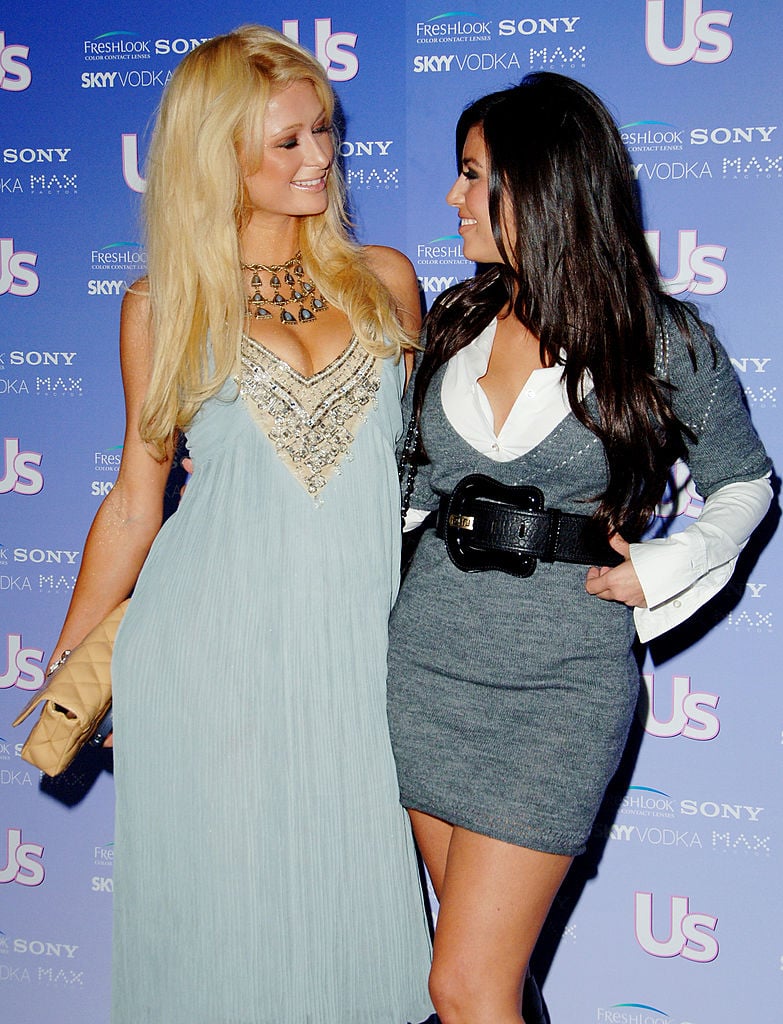 "As I always say, everyone comes into your life for a reason, a season, or a lifetime. And she was in my life for a long time … There comes a point in life where you just grow apart and you realize you're not as similar as you thought. And I never run into her anywhere. Isn't that so weird?" she said.
How Kim Kardashian West and Paris Hilton feel about each other today
Fast forward to Kardashian West's recent E! True Hollywood Story and the entrepreneur spoke about her old friend and the role she's played in her career.
"I really am grateful for my experiences with her… She's a huge, huge reason of my success," she said.
In an interview Hilton did with Cosmopolitan that went live earlier this week, she called Kardashian West "sweet and kind and brilliant."
"We have conversations about it. She traveled the world with me and we have so many amazing memories," Hilton told the publication, citing sharing their first Ibiza experience in 2006. "What she's said is, 'I really appreciate everything I've learned from you,' and we just always talk [about] how proud of each other we are because we've known each other since we were little girls. She's sweet and kind and brilliant. I'm so proud of her and impressed with her becoming a lawyer; it's incredible that she's using her voice and her platform to help others."
Paris Hilton and Nicole Richie are also on good terms
In the same interview, Hilton spoke about another old friend of hers: Nicole Richie. Like Kardashian West, Hilton insists they're on good terms.
"We laugh about it," she told Cosmo. "All the costumes last Halloween were people dressing up as us, so we were sending each other photos of different outfits people were wearing. The show is streaming in all these different places right now so everyone is rewatching it, which is awesome."
There have been rumors of a Simple Life reboot on the horizon. Hilton hinted as much but says she probably wouldn't be involved. We wonder if Kardashian West will reprise her role as closet organizer extraordinaire.
Read more: Kim Kardashian West's Dad Told Her Not To Pursue Criminal Justice–'You Do Not Really Want To Take This On'
Source: Read Full Article