It seems most of summer 2018 was the media talking about Pete Davidson and Ariana Grande. When this was followed by a breakup, plus Davidson dating Kate Beckinsale, things turned even more surreal. It's rare that a comedian is covered more about his relationships than his material.
No matter what one's opinion is of Davidson's comedic contributions to Saturday Night Live, there's no denying he has talent. Yet, there's still a persistence in wanting to cover who he's dating next, something he's addressed in recent interviews.
He still encounters people who want him to go back to dating Grande, something he also gives a thorough answer to. Now with a new Netflix special, Davidson answers this question point blank.
There likely won't be a Pete Davidson/Ariana Grande reunion
According to Davidson himself during a recent podcast interview with Charlamagne Tha God, he's pretty much done talking about or thinking about Ariana Grande. As sad as it might be for fans of their engagement, Davidson's feelings on this are only based on what Grande herself said about their relationship.
When she said recently their time together was a "distraction", it seemed to be the ultimate dis against her ex. He didn't take it lightly, going after her comment in his recent Netflix standup special. In a quote from the show, Davidson said: "My career would be over tomorrow if I spray painted myself brown and hopped on the cover of Vogue magazine and just started shitting on my ex."
Many will probably raise their eyebrows at his response alone. His other comments about his relationships during his Charlamagne Tha God interview were just as blistering.
Nevertheless, and despite being done with Grande, Davidson did say some supportive things about their time together.
The death of Mac Miller might have affected the breakup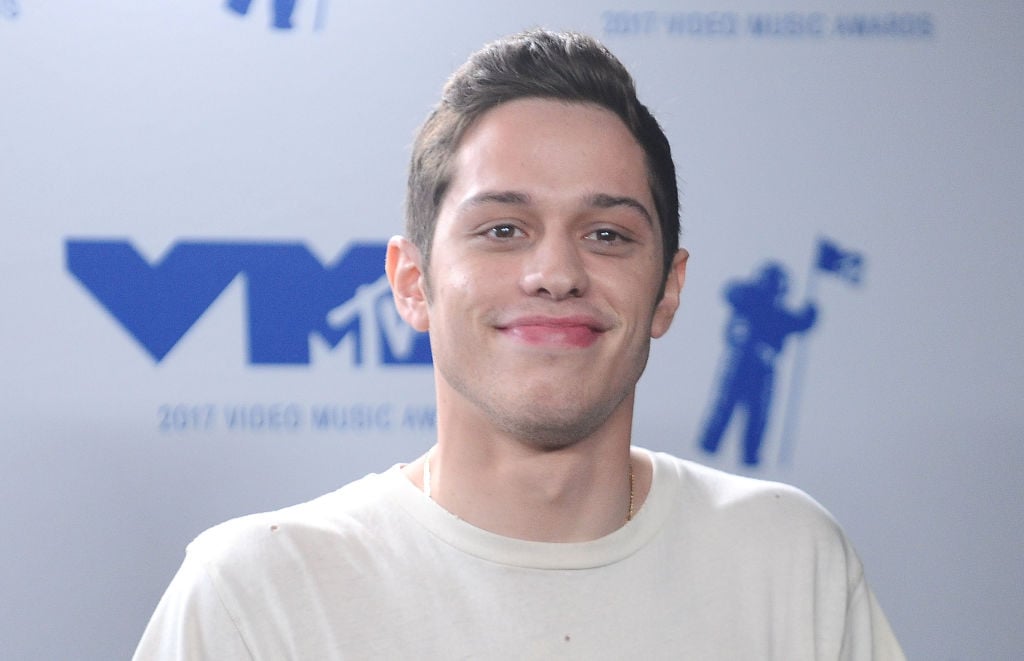 During the interview, Davidson noted that he wants things to stay cool with Grande. He did say that the death of Grande's ex Mac Miller really affected her psyche. When Miller died of a drug overdose in September of 2018, Davidson said he knew Grande wouldn't be able to recover from it psychologically.
Davidson said he promised her he'd be there for her. Since then, he's essentially said this might have been the real reason they broke up. It's true Grande has gone through a lot in recent years, including the stress of being in the vicinity of the 2017 mass shooting in Manchester, England. 
Going through this and losing a close friend within a year would be far too much for anyone to handle. Because of this, it seems Grande has made a pledge of late to stay single for the time being.
In the case of Davidson, he also made a huge revelation in his Charlamagne Tha God about his own life and any future relationships.
Will Pete Davidson really stay single?
After numerous relationships from Beckinsale to Kaia Gerber, Davidson said he's going to stay single for a while. No doubt he finally sees that the media is fascinated with who he dates more than his own comedy.
There's a big argument to make he perhaps wouldn't be in the media half as much had it not have been for his Grande engagement. At least he's finally found the right platforms to display his comedic skill. If his comedic style isn't for everyone (akin to listening to a therapy session), there's now a focus on content rather than who he's dating.
No one should ever eliminate the possibility of Davidson and Grande getting back together far down the road. Such things have happened before in relationships, and maturity is usually the reason they go back.
His above comment about Grande, however, might have been far too much to ever make it happen. Words spoken and in the public record aren't so easily forgotten nowadays with media being more ubiquitous.
Source: Read Full Article