Peter Weber and Kelley Flanagan are officially together after weeks of denying they were dating. While Peter Weber's family did not approve of Madison Prewett during the most recent season of The Bachelor, they have made it clear they approve of the pilot's relationship with Flanagan.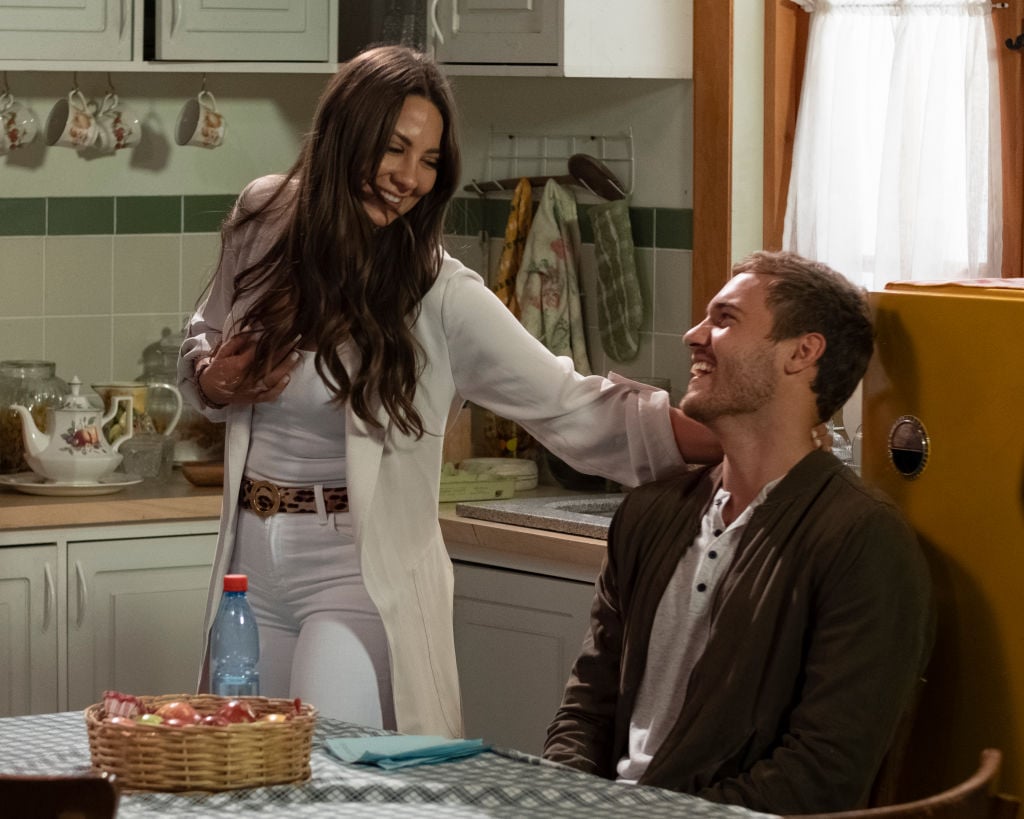 Peter Weber confirmed his relationship with Kelley Flanagan
On May 2, Peter Weber posted a photo on Instagram that confirmed he is in a relationship with Flanagan. The photo Peter Weber posted shows the couple kissing in an airplane, seemingly referencing that he found his co-pilot after his season of The Bachelor.
He captioned the photo, "You caught me. Let the adventure begin."
Flanagan commented the heart emoji on the post, and several other members of Bachelor Nation commented as well.
Tayshia Adams commented, "I love this so much!! Happy for you two!"
"happy you are happy bud," Ben Higgins commented.
A few days before posting on Instagram, Peter Weber and Flanagan seemed to confirm they were in a relationship on TikTok. In the video, the two acknowledged the rumors and drama that have surrounded them since Peter Weber's season of The Bachelor ended and lip synced to Akon's "Nobody Wanna See Us Together."
Peter Weber's parents approve of the relationship
During the dramatic season finale of The Bachelor, Barbara Weber made it clear she did not approve of Peter Weber's relationship with Madison Prewett. While watching footage of Prewett talk, Barbara Weber noticeably rolled her eyes as she sat in the live studio audience. When Prewett and Peter Weber sat together onstage, Barbara Weber told the audience that everyone in Peter Weber's life knew it was "not going to work."
While Peter Weber's family did not approve of his relationship with Prewett, it's clear they approve of Flanagan. On Instagram, both Barbara Weber and Peter Weber Sr. posted photos of the new couple.
Barbara Weber posted a collage of photos of the couple with the caption, "Serendipity."
In his post, Peter Weber Sr. posted two photos and wrote, "Happiness is finding your copilot."
Barbara Weber then commented, "Love is in the Air," on Peter Weber Sr.'s Instagram post.
Fans speculated about the relationship for weeks
Dating rumors about Peter Weber and Flanagan first started in April 2020 when the two were spotted together with Dustin Kendrick in Chicago. Kendrick then revealed the group was quarantining together amid the coronavirus (COVID-19) outbreak.
"It's just the three of us staying at Kelley's apartment. We've just been chilling, making TikTok videos, trying to stay out of trouble with people," Kendrick told Us Weekly.
While fans of The Bachelor knew Peter Weber and Flanagan were quarantining together, the two denied they were in a relationship. However, on Nick Viall's podcast The Viall Files, Weber hinted that he could see himself possibly dating Flanagan sometime in the future.
"Are we dating? No. Do I love spending time with her? Absolutely. We're not dating. Could I see that in the future? Yeah, of course," he said.
Source: Read Full Article