If you've been on the internet at all today, you've probably seen flashes of emerald green and royal fans freaking out about the cape dress Meghan Markle wore during her and Prince Harry's final royal appearance. And if you also dug deep to look at all the pictures and videos from the Commonwealth Day Service, you may have noticed that Meghan and Harry were seated behind Prince William and Kate Middleton.
Of course, this seems shady considering the lingering tension between William and Harry and how many have criticized Meghan and Harry for leaving the royal family, but it's actually anything but.
Apparently, the seating order was determined by order of succession, which means that Prince Charles came first, Prince William second, and Harry would follow William's children, who weren't actually in attendance. Because Harry is sixth in line, his and Meghan's seats happened to be behind William and Kate's.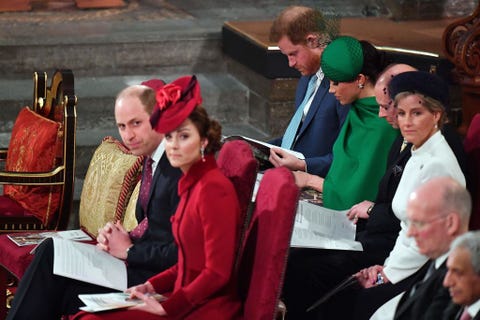 And this isn't a new seating order either—they sat behind the Cambridges last year too. One major difference is that Prince Andrew, who has stepped back from his royal duties due to his relationship with Jeffrey Epstein, didn't attend or sit next to Meghan this time.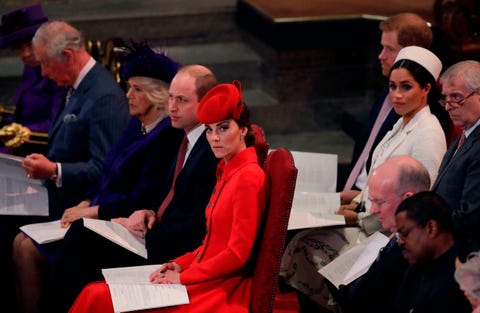 Another change between this year and last year is how both couples skipped the procession with the queen and were seated before she arrived.
And with that, Meghan and Harry are officially done with their senior royal duties and I will be longing for the next time Meghan kills 'em in another cape dress. Seriously, she deserves all the awards for this look: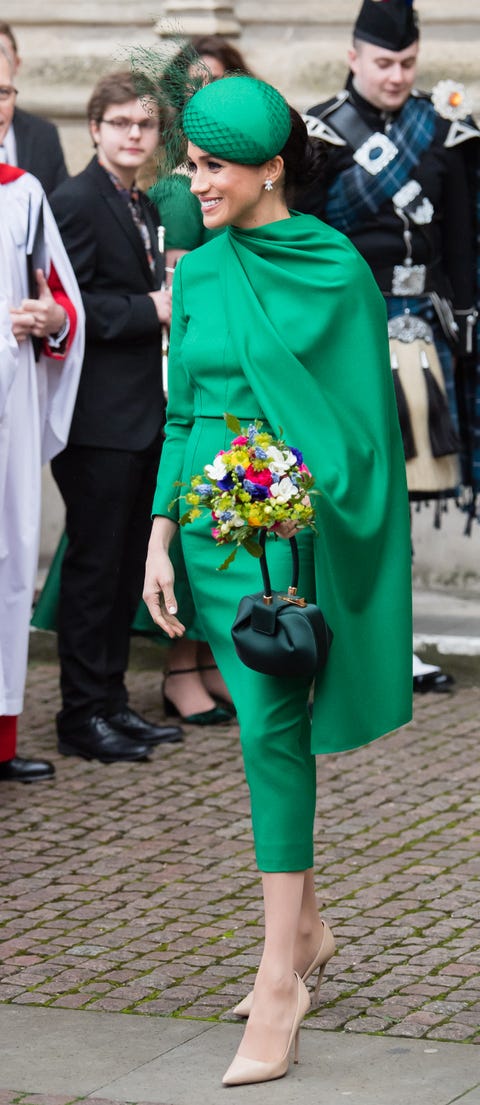 Source: Read Full Article