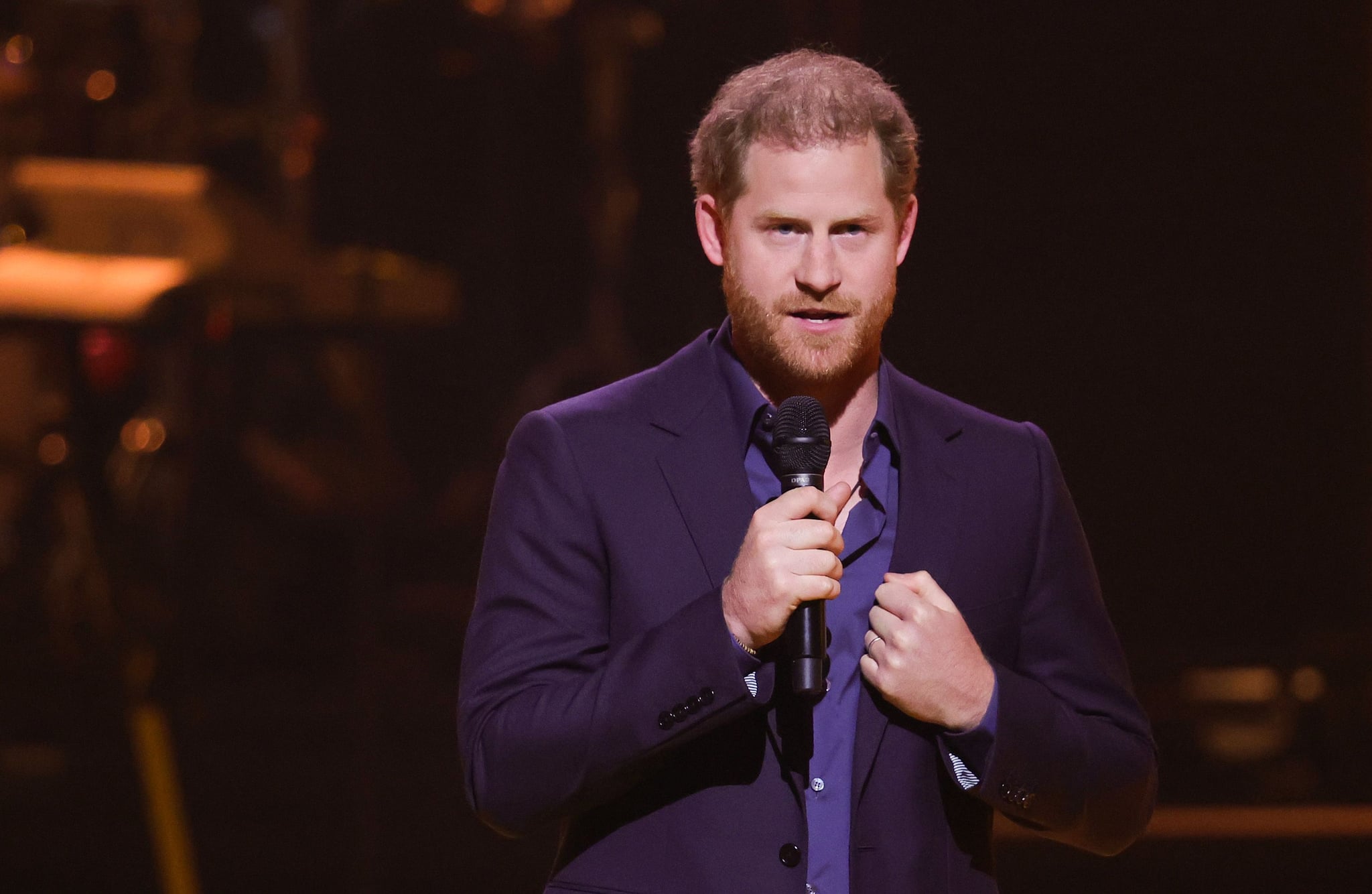 Image Source: Getty / Chris Jackson
Prince Harry is once again speaking out against the social media industry and calling for widespread systemic change, citing concern for his own children's futures. The Duke of Sussex recently spoke at an event called Making Child Online Safety a Reality, which celebrated the launch of 5Rights Foundation's Global Child Online Safety Toolkit. In his speech, Harry said he hopes his two children, Archie and Lilibet Mountbatten-Windsor, "never have to experience the online world as it exists now." He criticized social media companies that make "unimaginable money" from people's attention and data, expressing concern for future generations.
The duke spoke passionately about his and his wife Meghan Markle's concerns for their children's safety in an unregulated digital world, saying that he and Markle are "concerned about the next generation growing up in a world where they are treated as digital experiments for companies to make money." He went on to critique the way social media is designed to provoke outrage and keep people addicted to scrolling, all for the sake of profit. "It's easy to say the business model of the internet and social media is broken, but it's not," he said. "The internet business model is doing exactly what it is meant to do: pull us in, keep us scrolling, get us angry or anxious — or make us numb to the world around us. Social media makes unimaginable money from our time, our attention, and our information."
Harry called for action and change, suggesting "new laws, public pressure, continued research into what some of the biggest companies in the world are hiding behind closed doors." Recent revelations have indeed indicated that social media companies are hiding very important and potentially damaging information. In 2021, a landmark release of internal, previously hidden Facebook documents known as the Facebook Papers provoked outrage when they revealed a number of disturbing contradictions between the company's own findings and its public image. The documents revealed that the company removes less than 5 percent of hate speech on its platform, despite Mark Zuckerberg's public claim that 95 percent of hate speech is removed. The files also exposed internal company research that repeatedly concluded that Instagram is directly harmful for teen girls — research that was obscured from the public.
Research has also revealed that a teen mental-health crisis is currently underway, and while studies have not yet definitively linked this crisis to the rise of social media, there is clear evidence of social media's negative effects on certain age groups and demographics. The lack of research on social media's impact is also concerning, given that research indicates that as many as 90 percent of teens ages 13 to 17 have used social media — meaning that an untested, addictive, and highly profitable product is being tested on almost the entirety of the next generation.
Source: Read Full Article