Tom Hanks and his wife Rita Wilson were some of the first celebrities confirmed to have contracted the Coronavirus (COVID-19). Fortunately, they're on the mend and practicing social distancing while they recover.
Wilson has found some exciting ways to keep herself entertained during her quarantine, including rapping all of the lyrics to an iconic Naughty By Nature song.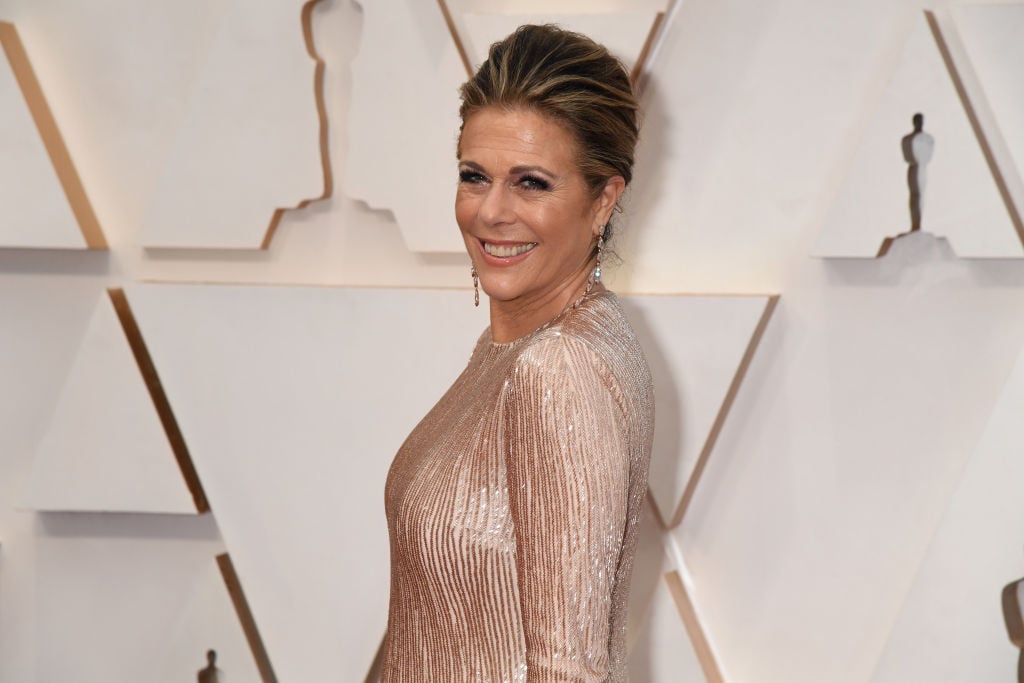 Tom Hanks and Rita Wilson's COVID-19 diagnosis and recovery
At the beginning of March, Wilson and her husband Tom Hanks discovered they had contracted the virus while filming in Australia. After a week in the hospital, the couple were asked to self-isolate.
Two weeks after their initial symptoms, Hanks reported to Twitter that they were starting to feel better. He encouraged fans to shelter in place to stop the spread of the virus: "Sheltering in place works like this: You don't give it to anyone — You don't get it from anyone. Common sense, no?" He concluded with "Going to take a while, but if we take care of each other, help where we can, and give up some comforts…this, too, shall pass." 
Hanks and Wilson have been very vocal about their experience with the Coronavirus, sharing on social media about their "one-day-at-a-time" approach to recovery. Hanks' representative Leslee Dart shared with People that "Tom and Rita are doing very well and continue to recover. Their recovery is very much on course for healthy adults with this virus. They are feeling better each day."
Rita Wilson goes 'Quarantine Stir Crazy'
Self-quarantine can start to get boring after a while. To keep herself entertained, Wilson has been pulling out all the stops. Entertaining both herself and her fans, Wilson shared a lighthearted Instagram video where she rapped along to Naughty By Nature's "Hip Hop Hooray," her copy of Orson Scott Card's 1985 military sci-fi novel Ender's Game in hand. 
While Wilson has acknowledged how challenging it could be to stay home, she continues to encourage her followers to take part in social distancing and combat the spread of the Coronavirus.
Rita Wilson crowdsourced her quarantine entertainment
After the success of her "Hip Hop Hooray" post, Wilson was still looking for ways to be entertained during her isolation. More recently, she asked fans to text her while she's in quarantine. 
In a video post to Instagram, Wilson said: "I am going to give you my phone number and you can text me and I am going to text you back. That way I can let you know what I'm up to and where I'm going to be and maybe tell you some things that are going to happen before they happen."
She revealed the number to text her at, then concluded with, "I will get back to you in due time because I'm going to be probably spending a lot of time on text." Wilson has 973,000 followers who she hopes will reach out while she continues to recover.
Other Hollywood celebrities like Idris Elba and Andy Cohen have contracted the virus as well. Like Hanks and Wilson, these celebrities are using their status to encourage fans to stay home to combat the spread of the virus and put a stop to it once and for all.
Source: Read Full Article