James Patterson and Dolly Parton have collaborated on a new book called Run, Rose, Run. Few could have imagined such a collaboration, but fans needed it no less. Patterson has sold over 300 million books, and Parton has sold over 100 million records.
So, there's no doubt that their combined effort will add to both their numbers, especially since Parton has released an album with the same name in conjunction with the book.
However, we're still curious about how this collaboration came to be. More importantly, what did Patterson think about working with the "9 to 5" singer?
How did James Patterson and Dolly Parton start their collaboration?
On The Kelly Clarkson Show, the country singer and the author revealed how their collaboration came to be. It was a little impromptu. Patterson said he came down to Nashville and simply knocked on Parton's door and asked if she wanted to write a book with him.
"I just went banging on her door, and I said, 'You wanna write a book?'" Patterson explained. "She said, 'Who are you?' [Laughs]."
"Actually, I was very honored that he would ask me to write a book," Parton interjected. "When he first asked if I'd like to write a book with him. And I thought, 'What do you need me for? You only sold 400 million books so far.' And he said, 'Well, I have an idea. Would you like to hear it?' And I said yeah. So he did come to Nashville.
"We talked it over, and the rest is gonna be history, I hope."
Patterson says the book is about "the Nashville dream." He explained that he and Parton had similar upbrings where there was a million in one chance of them making it, and that's what the book is about.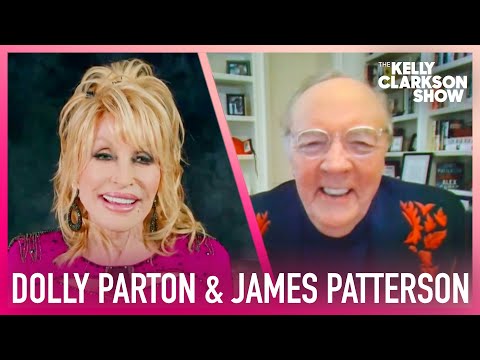 Patterson on the difference between working with Bill Clinton and Parton
In an interview on The Daily Show with Trevor Noah, Patterson touched on what it was like working with Parton. Noah asked what it was like compared to working with former President Bill Clinton.
"The biggest difference between Dolly-Dolly's a much better singer, and Bill's a much better sax player, I think [Laughs]," Patterson said. "They're both great to work with, and they're both friends. That's the most precious thing to me about both of the relationships.
"But the authenticity that Bill-the president brought, and then the authenticity that we worked on [motions to Parton] in terms of 'Run, Rose, Run,' and no egos. There was never any bumps in the road, ever. Not one. No bumps. Except that she says I can't sing. I didn't like that. That hurt my feelings [Laughs]."
"Well, you can't," Parton interjected.
So, it's clear that Patterson and Parton are good friends. Working on Run, Rose, Run together was effortless.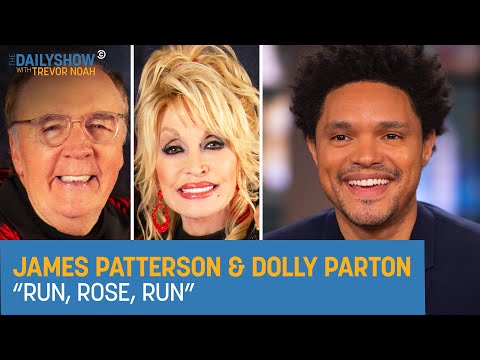 They want to adapt 'Run, Rose, Run' for film
Parton told Kelly Clarkson that she and Patterson plan on making Run, Rose, Run into a film at some point. It's already a successful book, and the album that Parton recorded around it is too. So, it's only a matter of time.
Parton has also revealed that she wants to star in the upcoming film. She hopes to playa retired singer named Ruthanna, who mentors the main character, AnnieLee. Parton has already voiced Ruthanna in the audiobook.
"I'm hoping to get to play that character when we do a movie of the book, which we hope to do at some point," Parton said on CBS Sunday Morning.
Maybe Patterson will get to play someone too. One thing is for sure, though; we hope the pair continues to collaborate. Hopefully, they can expand into the Run, Rose, Run universe.
Source: Read Full Article