Shailene Woodley and Sebastian Stan are two of Hollywood's brightest rising stars, co-leads in the film Endings, Beginnings, and very good friends. Stan and Woodley first met while in the home of Endings, Beginnings director Drake Doremus, who guided his actors through the emotional drama. During their time on set together, a new friendship quickly blossomed. Woodley and Stan sat down, virtually of course, for a check-in for Interview Magazine, in which they discussed how they are handling life in quarantine, their acting processes, and a "yummy" vulnerable connection.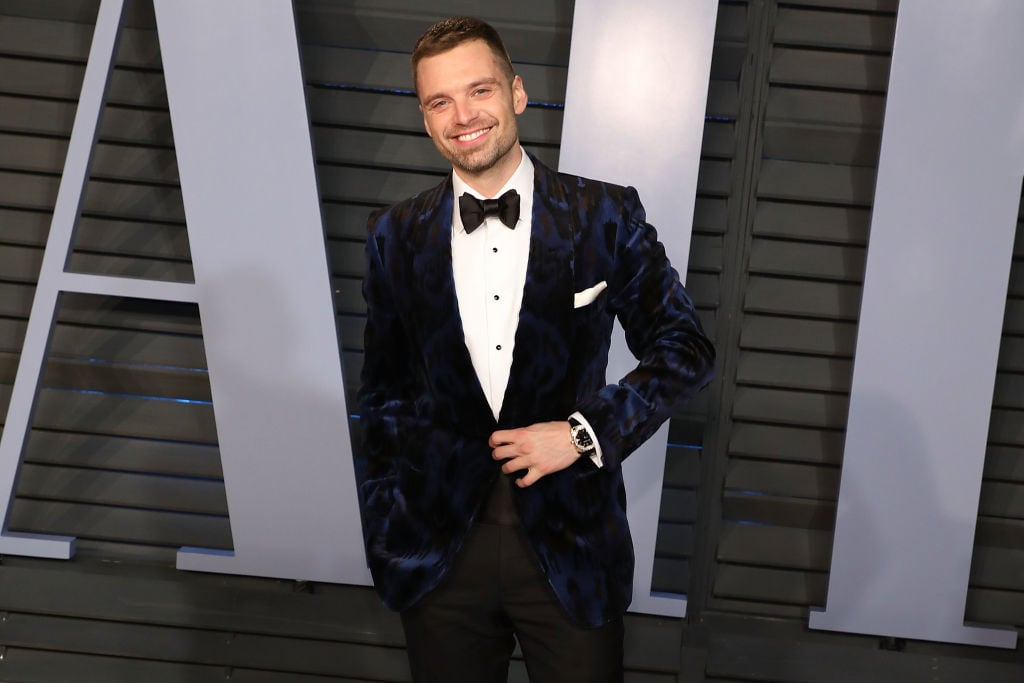 Who is Sebastian Stan?
The Romanian-born actor's breakthrough role was as Carter Baizen in Gossip Girl. Before his rise as a film star, Stan also appeared in the television series Kings and Once Upon A Time. Stan's most prominent role is the metal-armed assassin turned superhero James "Bucky" Barnes in the Marvel Cinematic Universe. Barnes is a super-soldier and is the best friend of Captain America. Interestingly, Stan was considered for the role of Steve Rogers, but that role eventually went to Stan's real-life buddy Chris Evans. Bucky's superhero name is The Winter Soldier, and he and The Falcon (Anthony Mackie) are set to star in their own, now delayed, Disney+ original series. Stan has earned praise for his role as Jeff Gillooly, the mastermind of the infamous Nancy Kerrigan attack in I, Tonya. He has also starred in Oscar-nominated films Black Swan and The Martian.
Who is Shailene Woodley?
Woodley began her career as a child-star with television appearances on The O.C. and Crossing Jordan, and her breakthrough role in as Amy Juergens in the ABC Family show The Secret Life of the American Teenager. She then exploded onto the film scene with her role in The Descendants, and became a movie star known for several blockbuster hits including the Divergent series, and The Fault in Our Stars. Woodley is also known for playing raw and emotional characters, such as Jane Chapman on HBO's Big Little Lies. During her rise to stardom, Woodley suffered through an illness that nearly ended her promising young career prematurely. Luckily for her fans, she was able to preserve and recover and is set to star in many future projects.
On the set of Endings, Beginnings
In Endings, Beginnings Woodley plays Daphne who, fresh after a devastating break-up, is looking for love in Los Angeles. She can find it in the form of a love triangle with Stan's character Frank and his best friend and Jack, who is played by Jamie Dornan. The two friends are the exact opposite personalities, who give Daphne the distinct things she desires. She is torn by the challenge of deciding between her two men which, as love triangles often do, causes tragic and unforeseen consequences. The film was released on April 17, 2020, and is now available to watch with video on demand.  
Much of the emotional film was improvised, and director Doremus pushed the actors to reach deep within for a real and vulnerable performance. The actor's connection was strengthened by an exercise in which the actors stared into each other's eyes while Doremus asked them personal questions. In their talk for Interview Magazine, Woodley and Stan remarked that they felt a deep connection while staring into one another's eyes. Woodley said the vulnerability she saw in Stan "was so yummy." The actress also said that the film felt like "therapy" for her and that "every day was an invitation to reveal something about yourself that you were hiding from." Despite the powerful and sometimes difficult feelings that the actors went through during filming, they were glad to do it. Both Woodley and Stan were able to therapeutically access real emotion within, plus had the wonderful experience of making a new friend.  Both actors are known for befriending co-stars, as Stan and Mackie are real-life besties, and Woodley and her Big Little Lies/Divergent co-star Zoë Kravitz have professed their deep friendship many times. Maybe Stan, Woodley, Mackie, and Kravitz can enjoy a high-profile dinner or emotional eye-staring contest once our collective quarantine is finished. 
Source: Read Full Article