Today, we say goodbye to a comedic legend – a man who made us cry joyful tears and laugh out loud in front of the tube for decades. Jerry Stiller boasted uncontested comedic delivery — impeccable timing and contagious, animated energy. Several of his characters retained a "short fuse —" in which the journey to anger, its expression, and its lingering impact were all equally humorous and essential to the scene.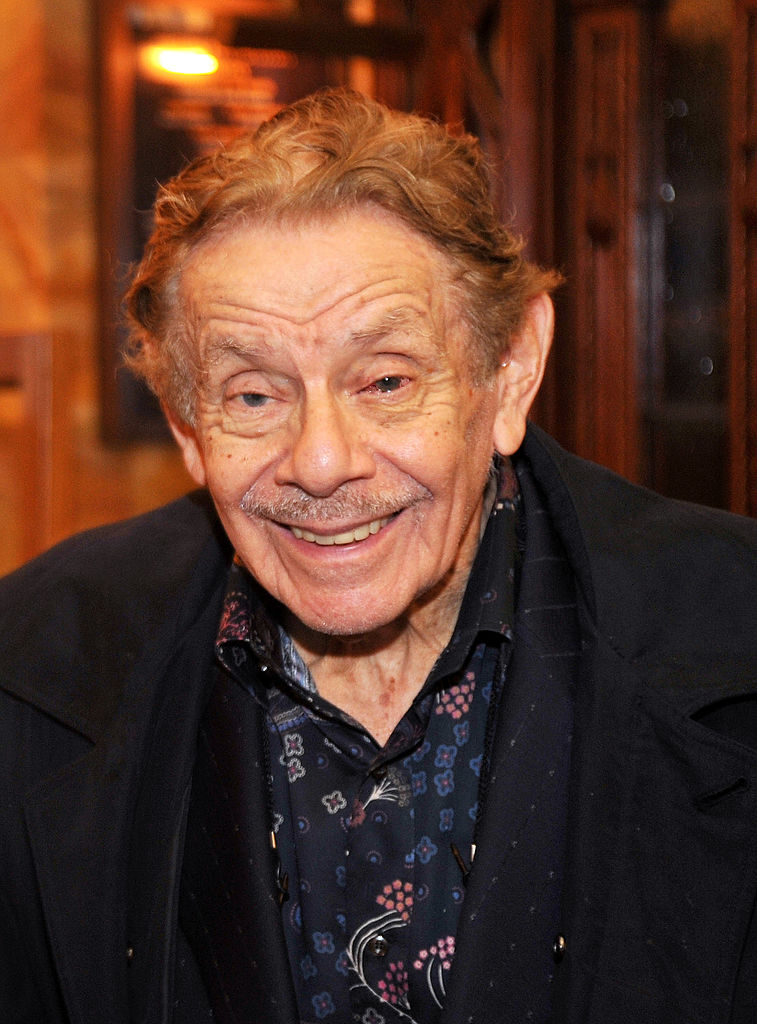 While Jerry Stiller has starred in many movies and sitcoms, some characters will remain in our minds and in our hearts forever — bringing a smile to our face when the memory of a certain scene comes knocking at the front door. This list will aim to highlight some of Stiller's most memorable characters, yet extensive it is not. 
1. Frank Costanza in 'Seinfeld'
Who can forget the man behind Festivus in Seinfeld? Jerry Stiller's Costanza never made life easy for his son, and Festivus was only one of his major requests — albeit an annual one. And, his father was always ready for a rumble when that time of year rolled around (and at all other times too).
Who can forget the constant screaming matches with his wife? If Frank Costanza wasn't raising his voice over the most menial of annoyances, it was an odd moment. Remember "you have no eye for fashion!" and "let him have bananas on the side!"?
2. Arthur Spooner in 'The King of Queens'
Arthur Spooner did things his way — whether or not he was right was of no consequence. His toast may have been burning, but it was done when he said it was done. Though he had his loud moments, his quick tongue made the character matchless; he often came in with a quippy remark to lighten the mood, which made him an essential piece in The King Of Queens. Yet, the softer moments between him, his daughter, and Doug were just as consequential (if not more so). With poignant and piercing lines, grumpy Arthur seamlessly found his way into fans' hearts.
3. Mr. Pinky in 'Hairspray'
Though Jerry Stiller starred in both the 1988 film Hairspray and the 2007 film, the latter provided a brief cameo for Stiller to act across from John Travolta's Enda. The moment puts a smile on your face that is nearly impossible to shake. From joking about bra sizes to negotiating a contract, he squeezes in an iconic yell, but he ends the scene on a much softer note. 
4. The roles with his son: 'Zoolander,' 'The Heartbreak Kid,' and 'Heavyweights'
Jerry Stiller made a name for himself in comedy way before his son ever joined showbiz, climbing the ladder up to the Hollywood elite. However, the times Jerry Stiller and his son shared the screen are unforgettable; their chemistry is natural, and their dialogic exchanges were always entertaining. From Zoolander and The Heartbreak Kid to Heavyweight, even when Ben Stiller was the man at the center, Jerry Stiller was a vital piece — the ingredient in the production that would have otherwise been largely missed. 
Source: Read Full Article