If you're looking for an easy-to-make and quick, chocolatey snack, The Pioneer Woman star Ree Drummond's Mint Brownie Bites may just fit the bill with an intense chocolate flavor that will cure the strongest sweet tooth hankerings.
Here's how to make the snacks she says are "to die for, big time."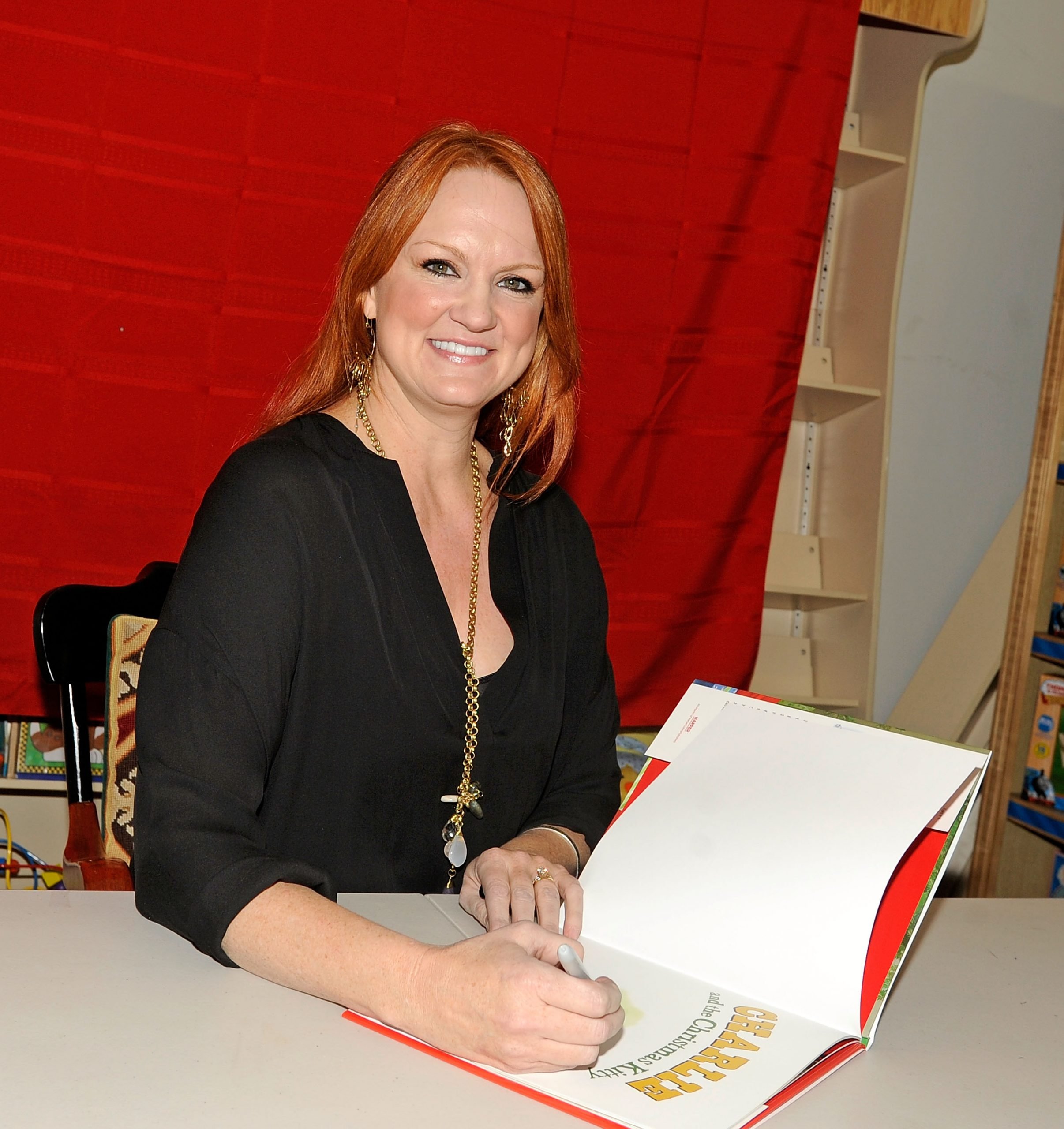 Ree Drummond's Mint Brownie Bites need ingredients you probably have on hand
On her Pioneer Woman blog, Drummond says of these deliciously petite treats (full ingredient quantities can be found on the Food Network website), "Lovely, diminutive two-bite brownies made ultra delicious with Andes mints. To die for. Big time."
For this dessert from the Food Network star, you'll just need chocolate after-dinner mints, softened butter, sugar, unsweetened chocolate, eggs, all-purpose flour, mint extract, and finely chopped bittersweet chocolate.
How to put Ree Drummond's brownie bites together
To start, spray a 24-cup mini-muffin pan with cooking spray. Then, melt two ounces of the unsweetened chocolate with eight chopped "chocolate after-dinner mints" in a microwave oven for 30 seconds. Stir it until smooth. The butter and sugar are creamed in a mixer, to which are added the eggs ("one at a time"). Pour in, and mix in, the melted chocolate mixture, being sure that it's completely cooled.
The flour is thoroughly stirred in using the mixer, followed by the mint extract. Once that's done, the batter is spooned into the greased mini-muffin pan. Bake in a preheated 325-degree F oven for about 12 minutes. While they cool, finely chopped chocolate after-dinner mints, chopped unsweetened chocolate, and a tablespoon of butter are melted in a bowl in a microwave oven.
The bottom of each brownie bite is dipped in the melted chocolate mixture. "Dip the bottom, get as much coated as you can," place each bite on a cooling rack, and then (this is the fun part), spoon more melted chocolate over the top of each brownie bite. "This way, your fingers can stay relatively neat." The top of each dessert is sprinkled with chopped chocolate mints.
You can either allow the chocolate to set at room temperature or, if you need them quickly, place the brownie bites in the freezer for 10 minutes.
The Candy Coated Christmas actor said of the just-the-right-size dessert, "I love these little things. They are so addictive!"
Reviewers feelings on Drummond's dessert
Drummond's fans overall loved the minty and chocolatey treat.
"I made these, and my whole family loved them. This is my new favorite recipe. It's fairly simple, but it is delicious and very fun to make," said one home cook.
Another reviewer said, "Amazing!! Bite-size is perfect but having one is the challenge! These are delicious and the family greatly enjoyed them too!!"
One reviewer expressed their unhappiness, however, with the difficulty they had getting the bites out of the muffin pan: "I followed instructions and mine stuck to the pan. Yuk what a mess."
So if you're going to give Drummond's Mint Brownie Bites a try, go heavy on the cooking spray, and enjoy these perfect treats.
Source: Read Full Article