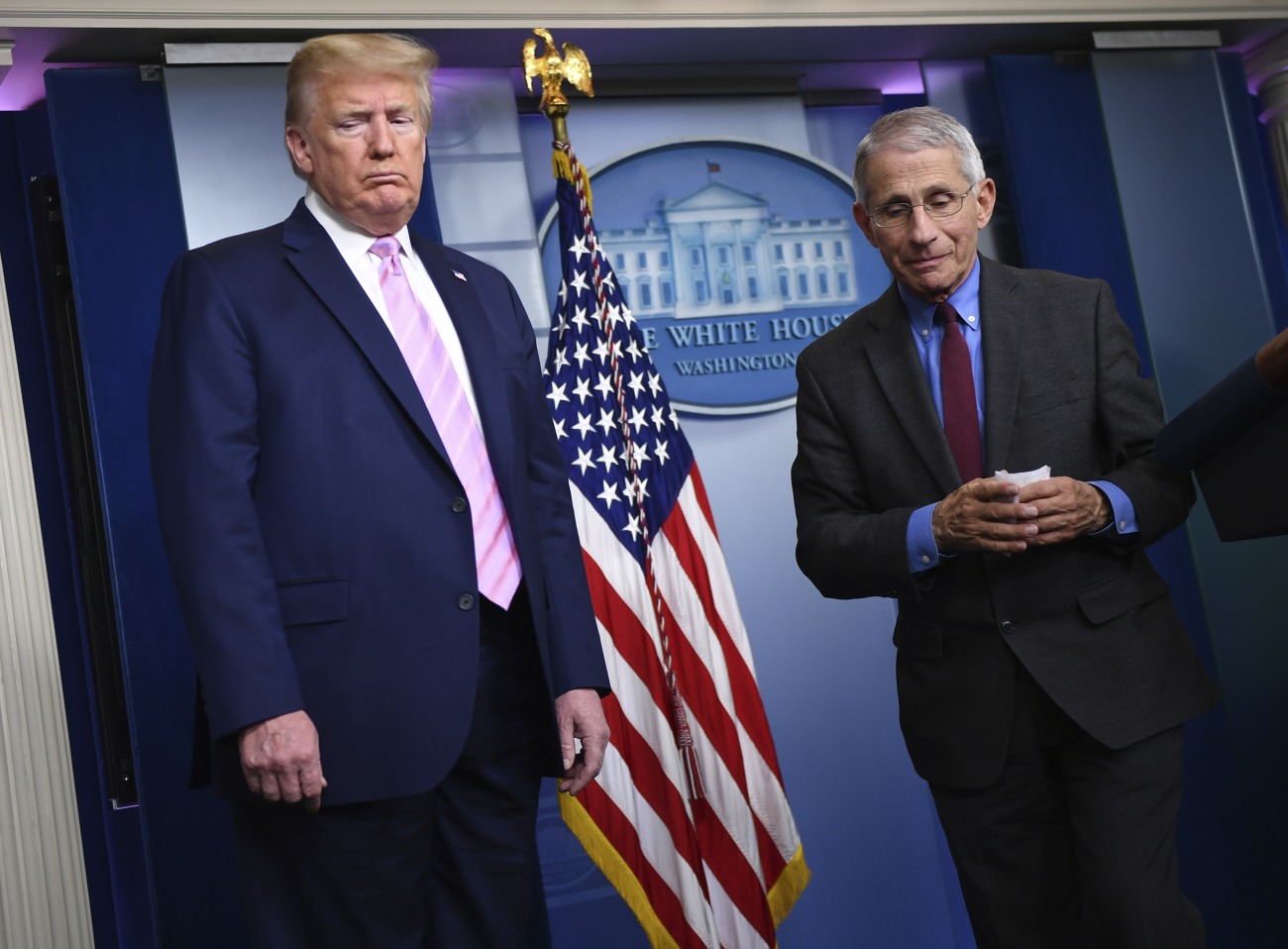 As I've mentioned before, I've never been on the "Dr. Fauci is a wonky doctor heartthrob" train. He's a doctor and civil servant who does his job, and that's nice, but he's not a character in the White House soap opera. Except that everything in and around the White House becomes part of the Trump soap opera. For weeks now, there's been a conversation about how Anthony Fauci no longer goes to the White House to brief Trump on the pandemic. No one has been sure if that's Fauci's call or Trump's call. We still don't know, but it's looking more like the Trump White House is actively sidelining Fauci.
For months, Anthony S. Fauci has played a lead role in America's coronavirus pandemic, as a diminutive, Brooklyn-accented narrator who has assessed the risk and issued increasingly blunt warnings as the nation's response has gone badly awry. But as the Trump administration has strayed from the advice of many of its scientists and public health experts, the White House has moved to sideline Fauci, scuttled some of his planned TV appearances and largely kept him out of the Oval Office for more than a month even as coronavirus infections surge in large swaths of the country.

In recent days, the 79-year-old scientist and director of the National Institute of Allergy and Infectious Diseases has found himself directly in the president's crosshairs. During a Fox News interview Thursday with Sean Hannity, Trump said Fauci "is a nice man, but he's made a lot of mistakes." And when Greta Van Susteren asked him last week about Fauci's assessment that the country was not in a good place, Trump said flatly: "I disagree with him."

Fauci no longer briefs Trump and is "never in the Oval [Office] anymore," said a senior administration official who spoke on the condition of anonymity to discuss internal deliberations. Fauci last spoke to the president during the first week of June, according to a person with knowledge of Trump's calendar.

For some administration officials, such developments have been an early sign their job was on the line. But Trump cannot directly fire Fauci, a career civil servant with more than 50 years in government service who enjoys strong bipartisan support in Congress. In any case, the president has no plans to get rid of him, said the official.

As for Fauci himself, although he is frustrated by the turmoil and the state of the outbreak, friends say he has no plans to abandon his post, which includes a critical role in the development of a coronavirus vaccine and treatments.
[From WaPo]
It's as predictable as it gets – Fauci has always enjoyed positive, even glowing press, which always upsets the emperor. Fauci bases his advice entirely on science rather than unhinged fascist politics, also upsetting the emperor. And Fauci has come close to criticizing the emperor publicly. I mean, you get it. The WaPo story also includes a statement from a White House official that "several White House officials are concerned about the number of times Dr. Fauci has been wrong on things." That's hilarious because Donald Trump is on the record saying a million crazy lies about the pandemic, but now they're fact-checking Fauci? Their list of Fauci's mistakes are basically some of the statements from early in the outbreak when no one knew anything! Fauci never told people to drink bleach or take an antimalarial drug.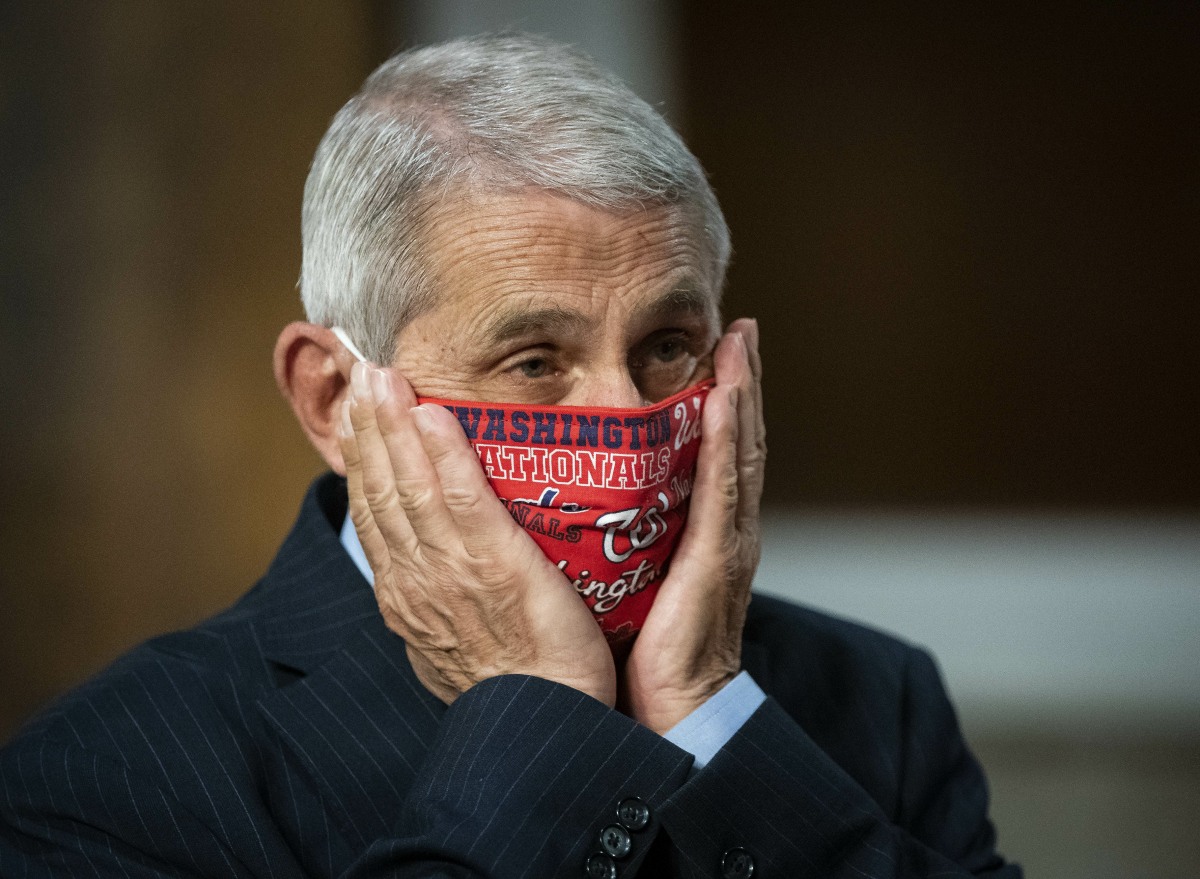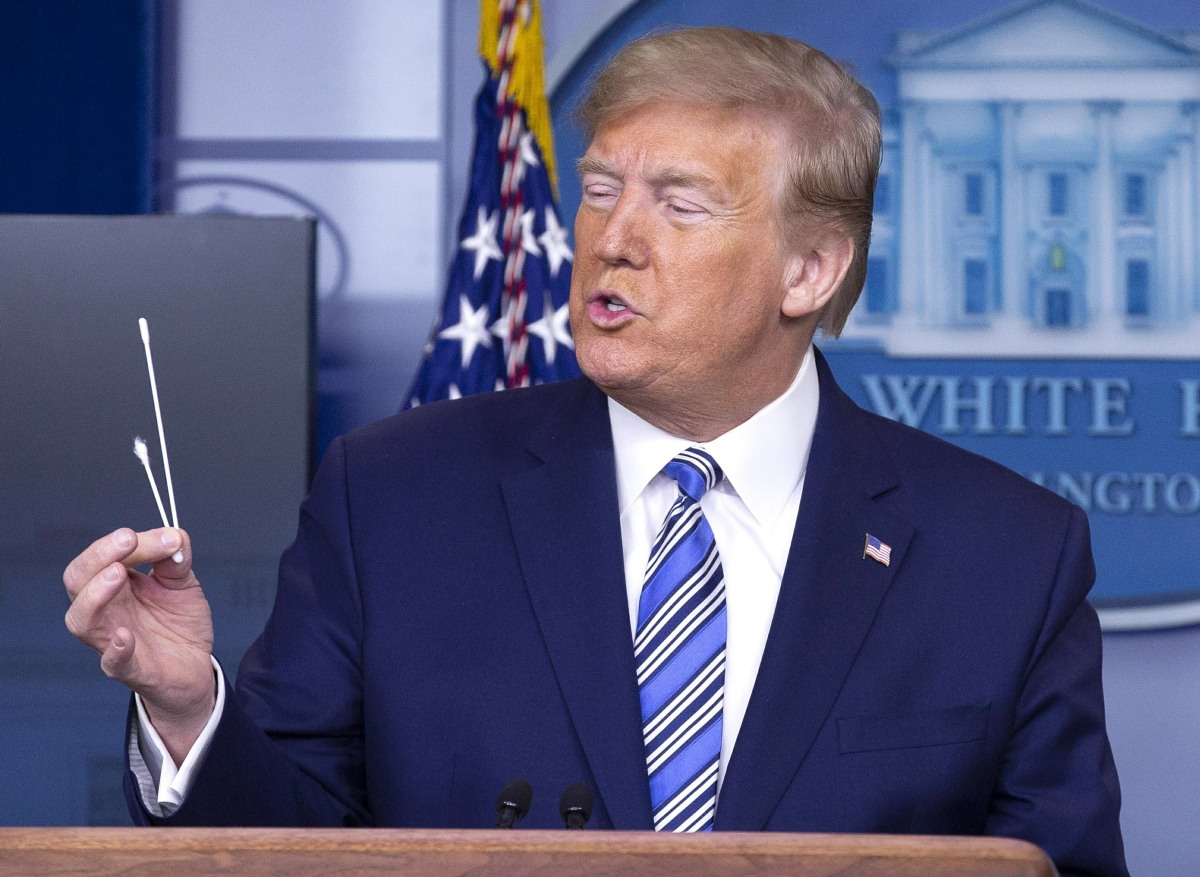 Photos courtesy of Avalon Red, Backgrid.
Source: Read Full Article