What do Senator Elizabeth Warren and pop star Miley Cyrus have in common? Aside from blue eyes and being from landlocked southern states, there aren't many identifiable characteristics that they share. But nevertheless, the two recently had a very productive video call.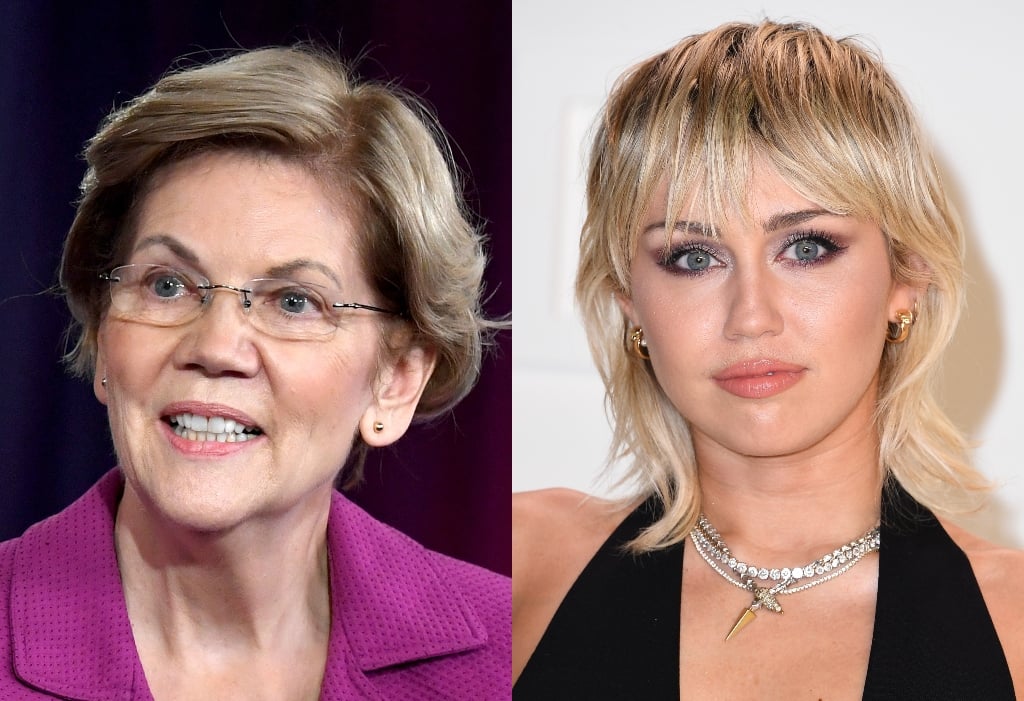 Warren appeared on Miley Cyrus' Instagram Live show, Bright Minded: Live with Miley on April 16, 2020. Read on to discover what they talked about, how they first met, and the intriguing common thread between their two encounters.
Miley Cyrus' Instagram Show
In March 2020, people across the U.S. began to follow Safer at Home measures to shelter in place during the coronavirus (COVID-19) pandemic. Cyrus, sadly, had to cancel a scheduled benefit concert in Australia, and soon, other gigs she had lined up followed.
In order to remain positive and keep in contact with her fans, she started Bright Minded: Live with Miley, a daily Instagram Live show. At first, she had on many celebrity guests, like her former Disney co-star Demi Lovato. She then hosted a special "Highlighting Heroes" week where she invited guests to speak on important issues, from healthcare to policy. (The latter is where Warren comes in.)
She and Warren previously appeared on 'Jimmy Kimmel Live' on the same night
This is not the first time that the two women had met. On May 1, 2018, Cyrus and Warren were on Jimmy Kimmel Live as guests. Though they didn't interact on camera, the two saw one another backstage and took photos together. Warren shared one in which her two granddaughters, Octavia and Lavinia, are posing with her and Cyrus. "The day I officially became a cool grandma," she captioned it.
While appearing on Jimmy Kimmel Live that night, Cyrus talked about how she tries to think about the future, not the past, saying, "I try to not even think about yesterday because it's such a waste of time. Today and tomorrow are way more exciting. Because I can do something today."
Warren on 'Bright Minded'
In the present, Cyrus called it "seriously amazing" to have Warren on her show, adding that she is one of her "personal heroes." Warren said she was "delighted" to be there, calling the show "pretty fabulous." "I've just been so inspired by you and all of your work fighting for the most vulnerable populations," added Cyrus. "That's something that's been really important for this show to highlight."
They then talked about the coronavirus relief packages, with Warren highlighting the measures to protect healthcare workers, her essential worker's bill of rights, and supporting small businesses. She also enforced how these are measures she wants to keep in place, saying, "Now you know me, I want to see us make that permanent," of expanding unemployment benefits.
Cyrus noted this last statement, saying, "We've talked on this show a lot about the [world] pre-COVID-19 and saying, 'I want to go back to last year.' Well, we don't want to go back to last year. We never want to go back to even yesterday. We want to go to tomorrow." Let this be a lesson to those that say she's inconsistent — Cyrus, like Warren, has always been a forward-thinker.
Source: Read Full Article