Keeping Up with the Kardashians was a truly groundbreaking type of celebrity reality show when it aired. The intense focus on a single family's life that has been going on for years and years provides a rare insight into their day-to-day existence. Fans have gotten to see several of the family members (especially the Jenner sisters) literally grow up before their eyes. 
Now that the Kardashian-Jenner children are all grown up and having kids of their own, the dynamics of the show have definitely changed.
Many have speculated that the family members themselves are ready to move on, but none have seemed quite so done with the project as Kourtney Kardashian. Now that she's announced she's taking a big step back, some fans are thrilled to see her leave … and their reasoning may surprise you. 
Kourtney Kardashian and Kim Kardashian have been fighting about the show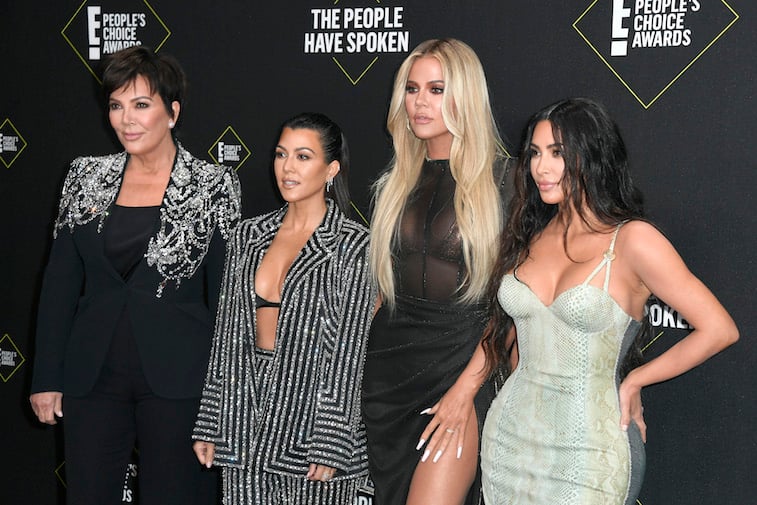 Tensions have been rising between Kim and Kourtney Kardashian for a long time. Of course, since it's all televised, fans have been watching the drama unfold with excitement and anticipation. It seemed that things were really coming to a head when the pair got in a fight on the December 8 episode of the show.
The source of the tension was, in Kim's view, Kourtney's apparent disregard for her expected workload. Kourtney had made it clear that she needed firmer boundaries around her work to have a more balanced life, but Kim expressed resentment about having to pick up the slack to keep the show interesting. 
Khloe Kardashian was part of the argument, too. Kourtney said, "If I have boundaries, respect them. Just because you love to show every single thing. . ."
Khloe then interrupted, saying, "I don't like to; that's our job."

The result of spat was that Kim threatened to "fire" Kourtney from the show if she wasn't going to do her fair share of the work.
The fight appears to have gotten worse
In a recently released promo for Season 18 of the show, Kim and Kourtney appear to get into a physical altercation. "Don't ever come at me like that," Kim says before standing up and taking a swing at her sister. While the promo doesn't make it clear what the fight is about, it's obvious that the tensions between these two are boiling over — at least on screen.
Some fans speculate that the fight is all faked to drum up headlines and attention for the show. Regardless of the truth behind the battle, it does seem that Kourtney is truly stepping away from her filming duties. She announced that she would be filming less and attempting to build more boundaries around her private life.
For her part, Kim expressed hope that her sister would find a balance that works for her: "I never want my sisters to be sad or upset. And I think everyone has to do what's best for them in life. So now, let's move on, let's heal and let's get on to the next thing."
Some fans are glad Kourtney Kardashian is leaving the show
Some fans are happy about Kourtney Kardashian's decision to leave the show, but it isn't for the reasons you might think. They're worried about her well being and think that a decision to step back might be the best thing for her.
"I'm really happy for her. These last few seasons I feel like we've seen her cry more than usual. It's obvious that she's not happy and she shouldn't have to share things about her private life if she doesn't want to," one commenter wrote in a Reddit thread about her departure.
Others worried about how she would make money if she stepped away. "The show has to be her main source of income right?" one commenter asked. Others chimed in that she has plenty of other ventures — including her social media endorsements and lifestyle brand Poosh — to keep her busy and wealthy.
Source: Read Full Article