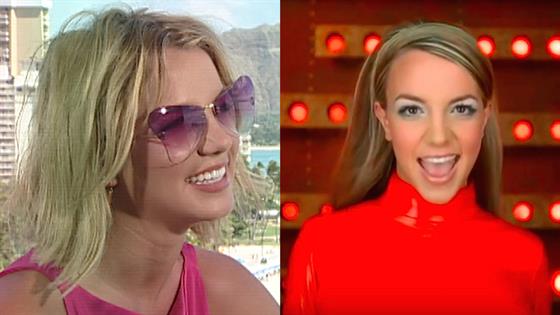 Oops, it's been two decades since Britney Spears did it again.
On May 16, the Holy Spearit celebrates a special anniversary, as it marks 20 years since the release of Oops!… I Did It Again, the uniquely punctuated second studio album of her career.
The LP had big footsteps to follow in, as 1999's (similarly punctuated) …Baby One More Time catapulted the young starlet to pop music superstardom practically overnight with hits like the iconic title track, "Sometimes" and "(You Drive Me) Crazy." But Oops! did the impossible, proving that, once in a while, lightning could strike twice.
With smash hit singles like the equally iconic title track, "Lucky" and "Stronger," Oops! managed to outsell …Baby in its first week (though not in its lifetime)—setting a long-standing record in the process—while delivering moments in Brit's career so major that they still stand out all these years later. From a VMAs performance that left everybody talking to the public debut of an unforgettable romance, the year 2000 was a big one for Britney.
Read on to relive all the major moments we have Oops!… I Did It Again to thank for!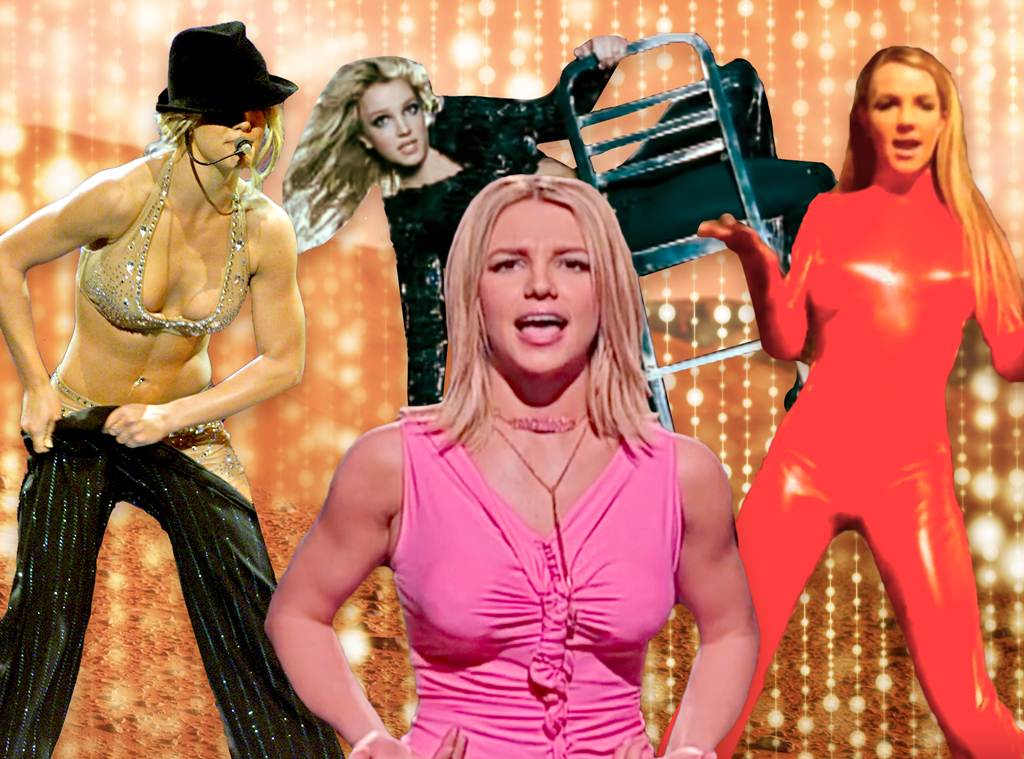 Getty Images; YouTube/E! Illustration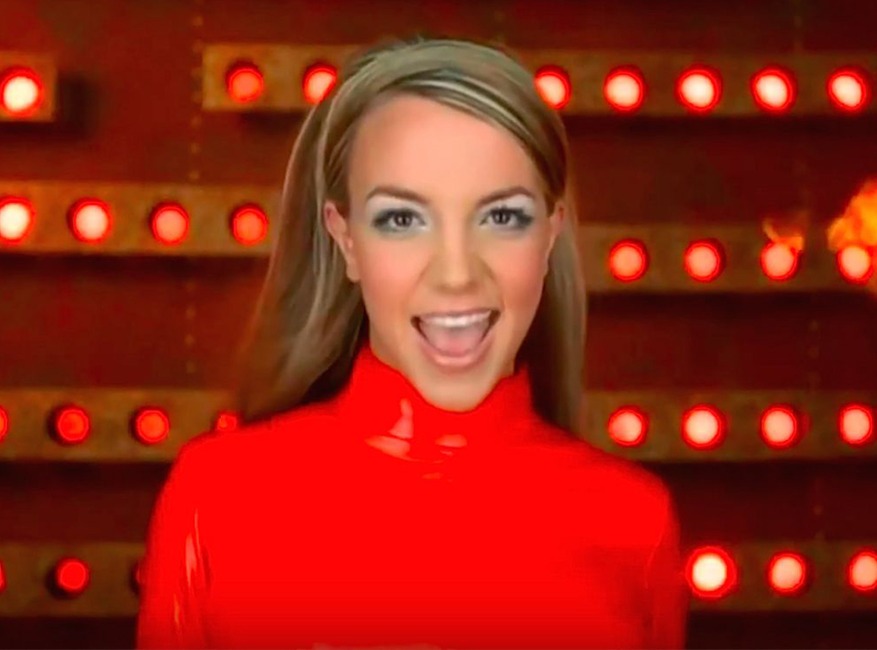 VEVO
"Aw, You Shouldn't Have"
Serving as lead single, Oops!… I Did It Again's title track came with it a music video that would become one of the most iconic in Britney Spears' oeuvre. The red latex catsuit! The unforgettable choreography! The gleefully absurd spoken interlude referencing a three-year old Titanic plot line for some reason!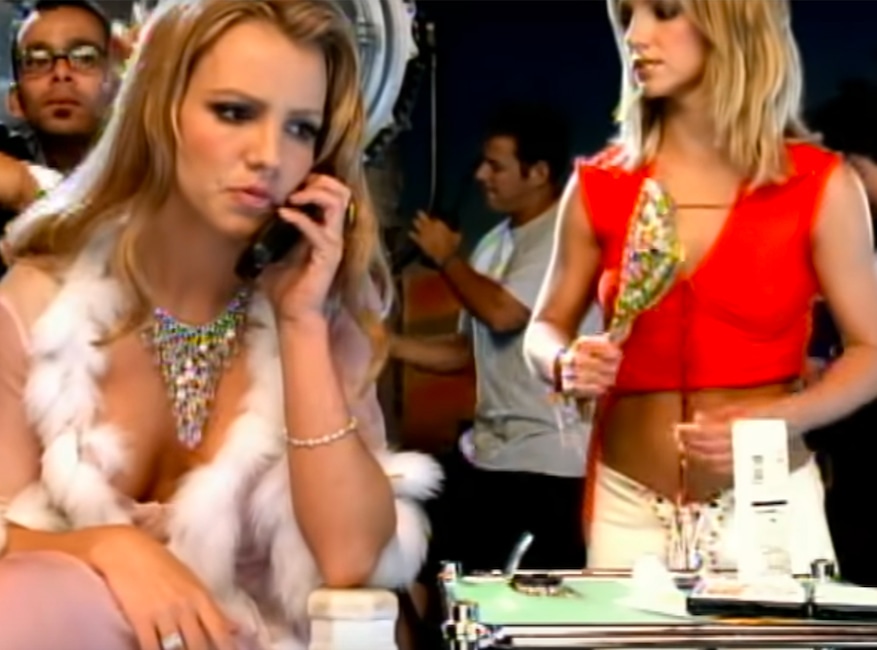 VEVO
She's So Lucky
Looking back knowing all we do now, maybe Britney was trying to tell us something with "Lucky," the album's second single. The track, about a famous movie star who spend her lonely nights crying, had some pretty dark undertones just under its glittery pop surface.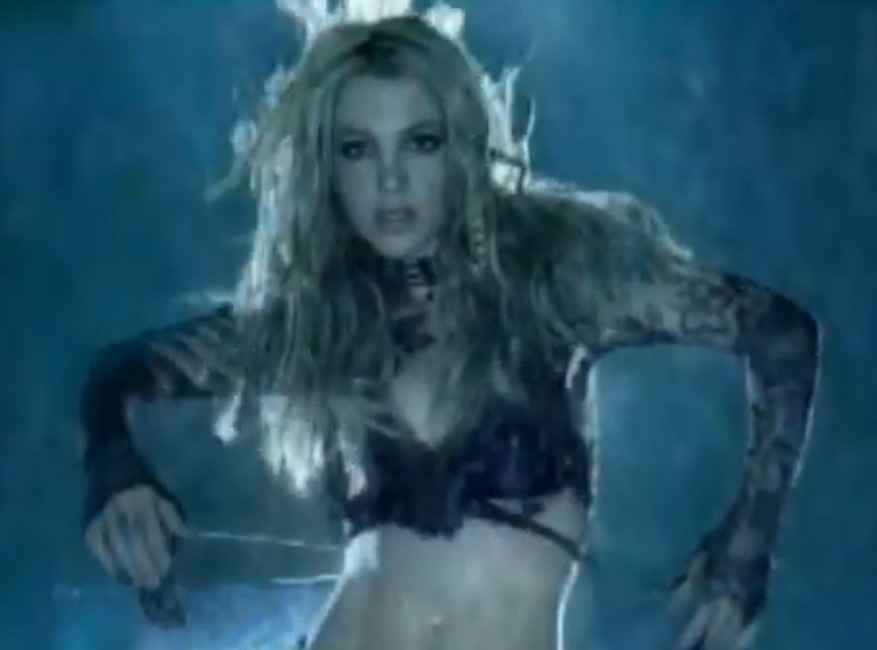 Chair-ography
Like any good millennial who grew up glued to MTV, thoughts of the album's third single, "Stronger," lead straight to the Joseph Kahn-directed music video and Brit dancing with that chair. Legendary.
Article continues below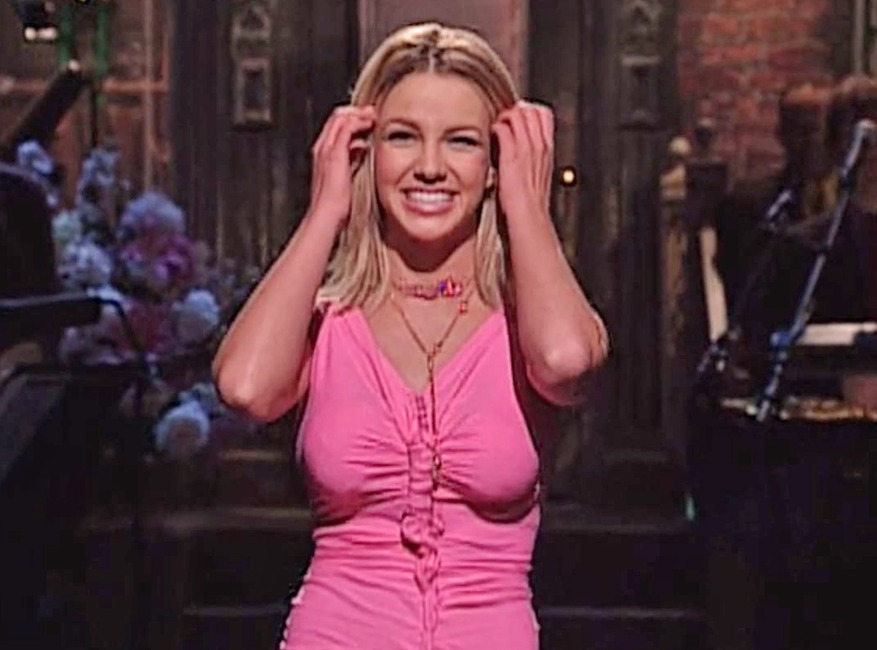 NBC
Live From New York, It's Britney, Bitch!
Serving as both host and musical guest for the May 13, 2000 episode of Saturday Night Live at just 18, Brit became the youngest person to ever pull double duty on the NBC late-night institution. The episode was such a success, she'd return two years later and do it all over again.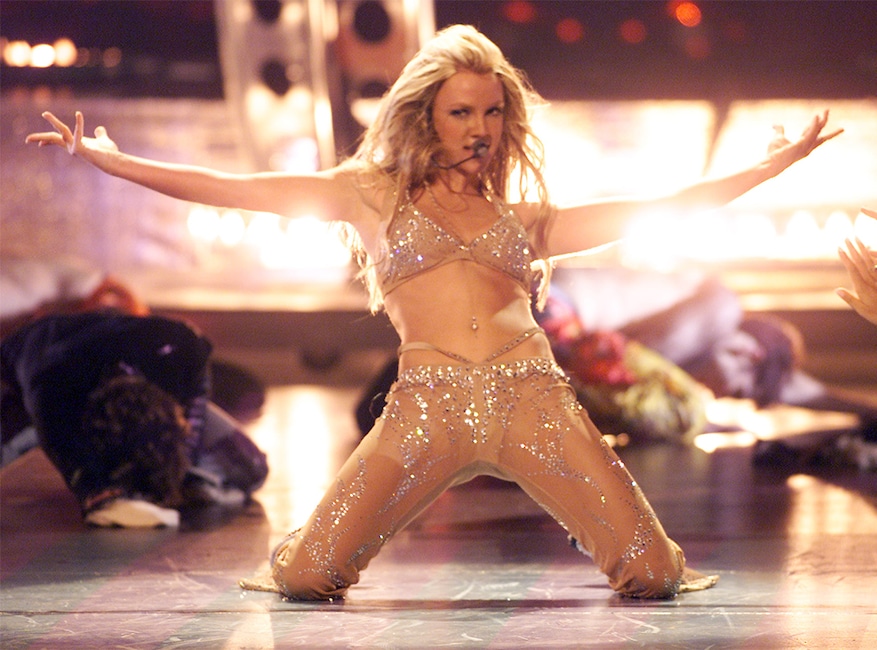 Getty Images
Showstopper
In her second-ever performance at the MTV Video Music Awards that September, Britney got everyone talking when she stripped off her black suit to reveal a sequined flesh-colored bodysuit underneath. "I'm Not a Girl, Not Yet a Woman" may have been a song on her next album, 2001's Britney, but the performance here proved that this girl was growing up. (And how quaint that this is what passed for controversial 20 years ago!)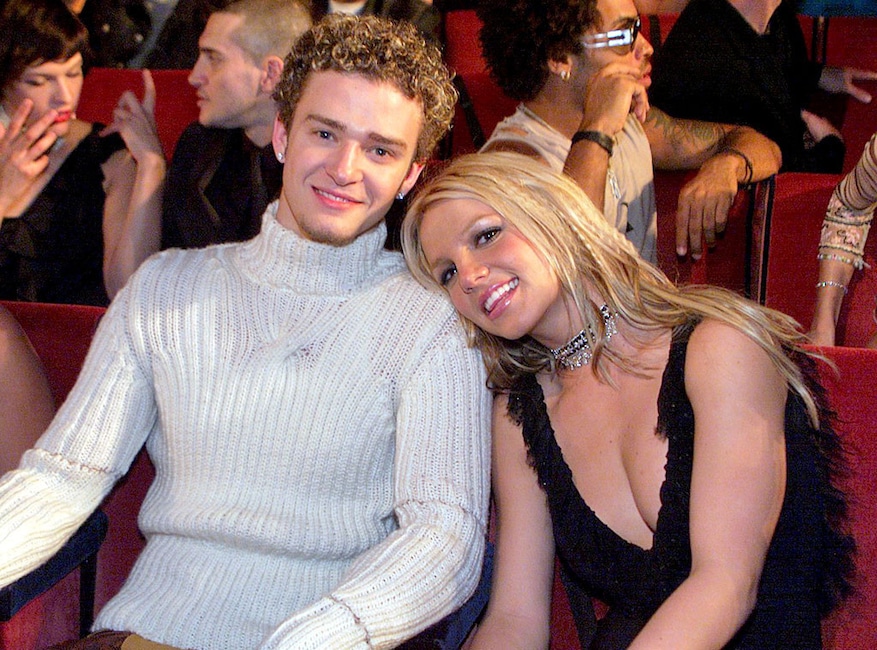 Kevin Mazur/WireImage
Date Night
Britney and then-boyfriend Justin Timberlake also had fans in a frenzy, attending the show and sitting together for the first time in their relationship.
Article continues below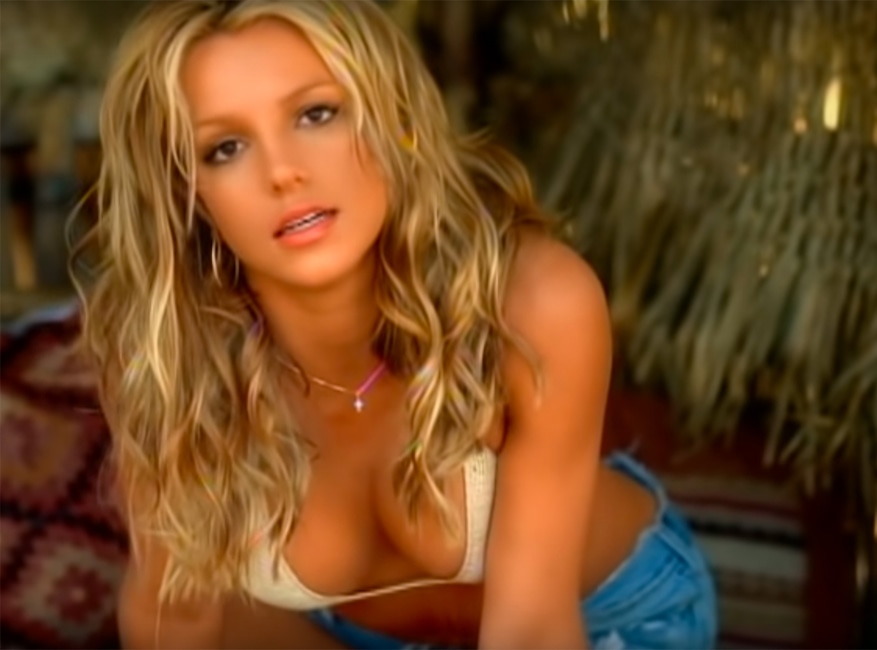 NBC
Favorite Song Ever
Written and produced by Shania Twain's then-husband and producer Robert John "Mutt" Lange, with a lyrical assist from Shania herself, the album's fourth and final single holds a special place in Britney's heart. Not only did she consider the ballad "Don't Let Me Be the Last to Know" to be her favorite song on the album, she's gone on record as saying the song is one of her favorites across her entire career.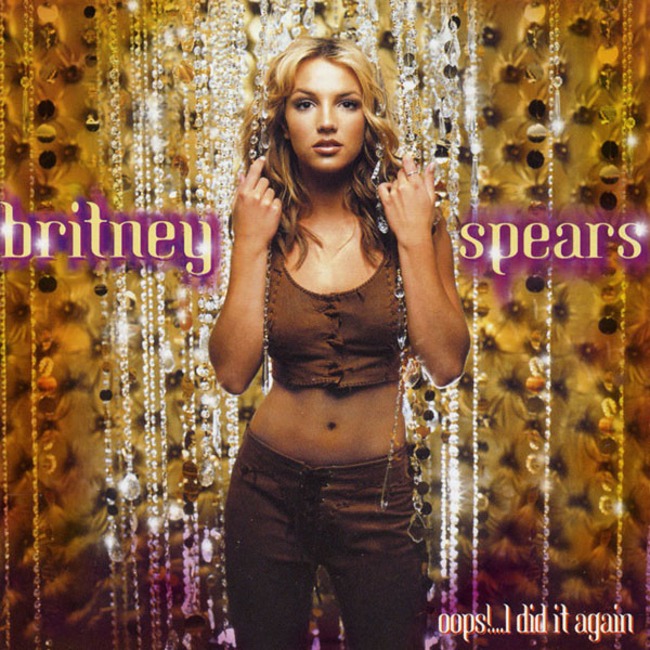 One For the Record Books
When Oops!… I Did It Again was released on May 16, 2000, it debuted at No. 1 and broke the Nielsen SoundScan record for the highest debut-week album sales by a female artist with over 1.3 million copies sold. Britney would hold onto that record for a whopping 15 years until Adele's 25 sold over 3.38 million in its first week in 2015.
(E! and NBC are both part of the NBCUniversal family.)
Source: Read Full Article