The K-pop group BTS has become one of the most popular bands in the world, bar none. Surpassing the level of fame that even the most optimistic K-pop star might have dreamed of, BTS has won multiple awards and honors, has one of the most dedicated fan clubs in the world, and is poised to reach an even bigger level of worldwide recognition.
Recently, BTS unlocked a new achievement, one that proved that they are here to stay and that their power to reach an audience is unparalleled. 
When was BTS formed?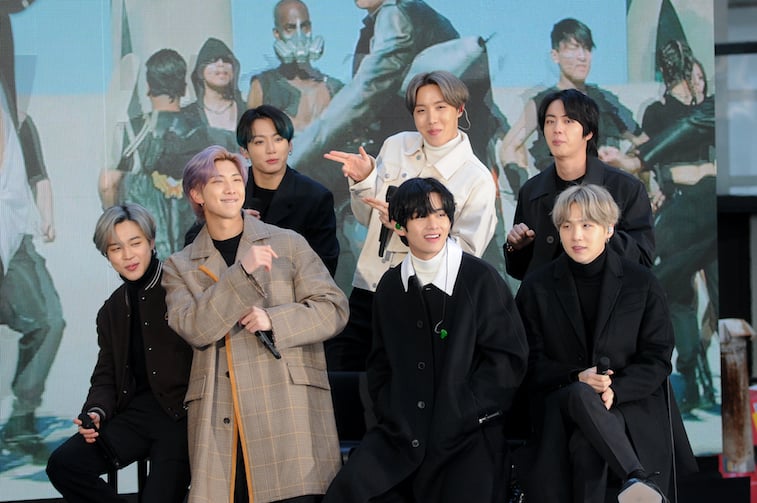 While K-pop has been around in Korea for many years, there are a few groups who have broken away from the mold and redefined what it means to be a star in the K-pop music scene. BTS is one such group.
The band was originally founded in 2010 and has seven members: Jimin, V, Jungkook, Suga, J-Hope, Jin, and RM. After initially getting together, BTS underwent several years of training. The boys learned how to dance, sing, choreograph their routines to perfection, write songs, and even put together trendy outfits.
BTS began to enjoy success in Korea in 2015, and by the end of that year, they were one of the biggest groups in the country. Surprising everyone, BTS brought their act overseas, earning millions of fans in America and the United Kingdom.
In the past several years, the group has started to infiltrate pop culture to an astonishing degree, even performing on Saturday Night Live in 2019. 
Why is BTS so popular with fans?
Lots of musical acts have passionate fanbases. However, in the case of BTS, their fans treat them as almost superhuman entities. BTS fans, known as the "A.R.M.Y." are among the most positive people participating in the music scene. Many have attributed this to the overwhelming positivity espoused by BTS.
The group stands up for social justice issues and always encourages their fans to be kind to each other, sharing the love and spreading acceptance. 
BTS stays connected with their fans by posting frequently to social media and regularly interacting with their followers. Although like many K-pop groups, they are not encouraged to share details about their personal lives with the public, they do often post memes, videos, and behind the scenes clips that fans absolutely love.
The group even wrote a song for their fans, showing that they love and appreciate all the support that they have received from their fan base.
What new record did BTS break?
Even though they post frequently to social media, BTS has remained hard at work on new music. Their recent album, Map of the Soul: 7, was just named as one of South Korea's biggest albums.
In fact, the album has reportedly sold more than 3.417 million copies in the month since it was released. Not only is this the biggest album release in South Korea this year, but it takes the lead by several times over – a truly staggering achievement, especially for a group that formed in 2010. The new album has become the second-bestselling in South Korea's history and is well on its way to becoming the bestselling South Korean album of all time.
BTS is now poised to embark on its next massive world tour. The Map of the Soul tour is set to start in April, and while there have been some early cancellations of certain shows in light of the virus scare around the world, the band will likely soldier on in spite of the outbreak. BTS has proven that they are dedicated and tough as well as creative and inspired – all reasons why their fans love them so much.
Source: Read Full Article