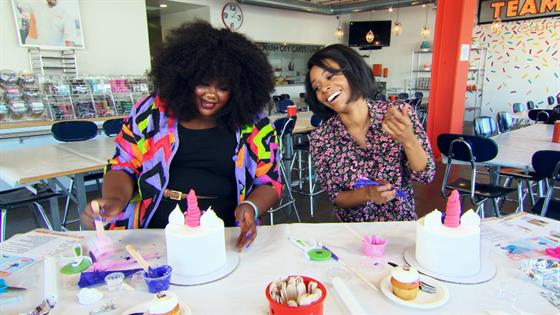 He's turned himself into a household name thanks to fantastical desserts like the life-sized NASCAR race car crafted from 24 individual cakes or the 14-foot Statue of Liberty confection. (Oh, okay and a half dozen or so Food Network shows.)
But Buddy Valastro was never supposed to be the Cake Boss. In fact, his father, a third-generation baker, expressly forbid it.
Bartolo Valastro (nicknamed Buddy by his American friends) landed in the states from Sicily with neither money nor shoes. Pulling himself up from the proverbial bootstraps he diverted from the bread-making business purveyed by his father and grandfather back in Italy and purchased Carlo's Bakery (so named for original owner Carlo Guastaffero) in Hoboken, New Jersey at 25. A year later he married Mary Valastro and together they created pastries and a family, four daughters followed by little Bartolo Valastro Jr.
"It wasn't until I was six I got my first taste of what my father did for a living. One day I stared up at him putting on his crisp white baker's uniform and announced, 'Daddy, I want to come to work with you,'" the Food Network star shared in a 2011 tribute piece for Guideposts. His dad gave him his own apron and propped him up on a bucket to watch, but made it clear he wasn't getting a glimpse at his future.
"'You are not going to do this for a living,' he'd say in his husky Italian accent," Valastro wrote. "'You are going to college.'"
First, though, he'd get an education in hard work, scrubbing floors, cleaning bathrooms, cracking eggs and decorating cookies. Soon he was making tea biscuits, éclairs, napoleons, even decorating wedding cakes. But his dad still insisted a bachelor's degree, not a bakery job, was in his future.
View this post on Instagram
It's the Catalina Wine Mixer! Not really but it is @sobewffest and we're having a blast. Sunday funday with @duffgoldman #sobewff
A post shared by Buddy Valastro (@buddyvalastro) on
Then came the devastating diagnosis. Just 17 when his father learned he had lung cancer, Valastro immediately insisted he'd take over the family business. "I looked Dad in the eye. 'I'm gonna work full-time at the bakery,' I said. 'I'm going to make Carlo's a household name, like you always dreamed, I promise. I'm going to make you proud, Dad. Just get better,'" he recalled. "That afternoon Mama drove me to school and we filled out the paperwork for me to officially leave high school. Three weeks later Dad died. He was only 54."
Two-and-a-half decades on, the 43-year-old has fulfilled his promise, turning Carlo's Bakery and the Valastro name into a household name thanks to his 2007 debut on the Food Network Challenge and, of course, the creation of his series, Cake Boss.
Several spinoffs later, Valastro is now competing against another well-known baker, he and Duff Goldman going mano a mano on Buddy Vs. Duff 2. And before you eat up tonight's episode of the series (as advertised, the second go-round of their competition), enjoy this platter of trivia.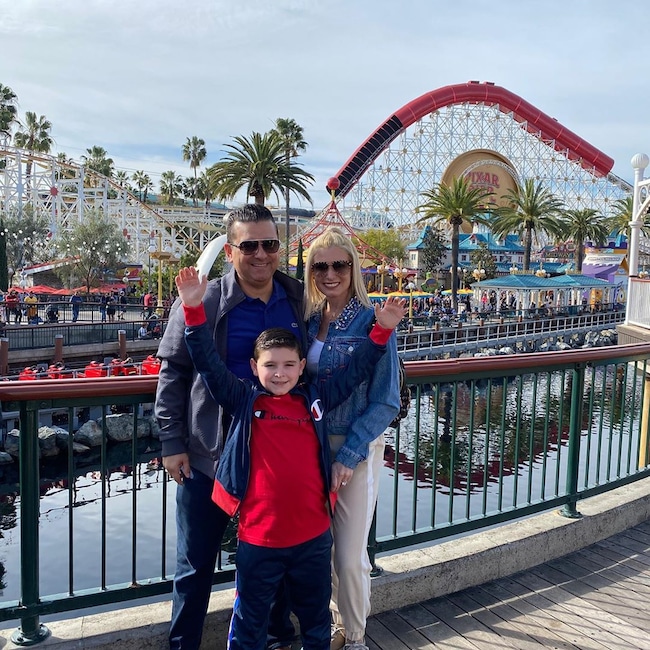 Instagram
Carlo's Bakery is still a family affair with his four sisters, Grace, Maddalena, Mary and Lisa all having held positions there along with his brothers-in-law Mauro Castano (a pastry chef) and Joey Faugno (head baker) and cousin Frankie in operations and logistics. "I got so many relatives working for me, it's not even funny!" he joked to Vanity Fair in 2013.
Tom Briglia/Getty Images
His favorite cake of all time took a team of 10 people three days to make. "I did a Transformer cake. It was about 12 feet tall, 10 feet wide, 12 feet long and it weighed about 7,000 pounds," he recalled to Parade in 2016. " I'll never forget when I was done. It was about 4 a.m. I stepped back, I looked at what I made, and cried. I said to myself, I wish my dad could see what I made."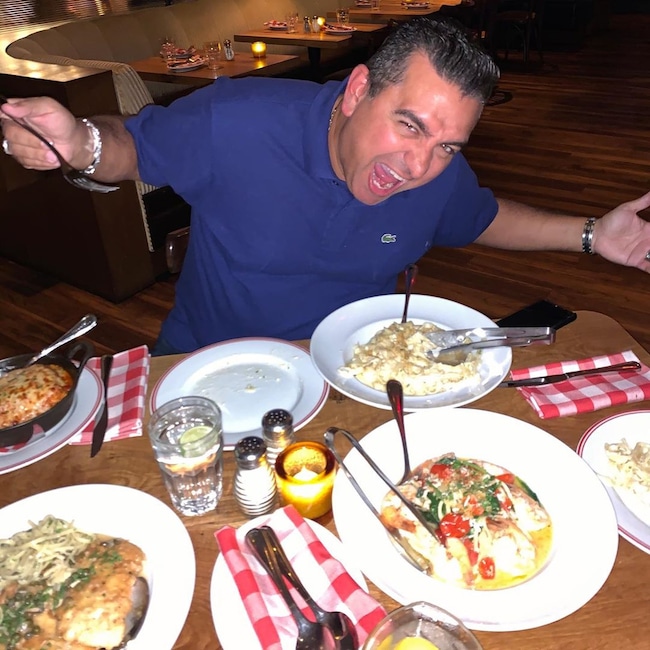 Instagram
He's not just a sweets guy. Asked the number one thing he does around the house, the father of Sofia, 16, Buddy Jr., 15, Marco, 13, and Carlo, 9, told Good Housekeeping in 2011, "barbecue. I'm a really good cook."
Among his best dishes, he shared with Parade, "I make a great Sunday gravy, a great fresh pomodoro sauce. I do an oven-roasted tomato with jumbo shrimp and baby spinach. I do a great veal picatta or I'll make a stuffed veal with prosciutto, mozzarella with a mushroom sauce, pounded thin on the bone."
Article continues below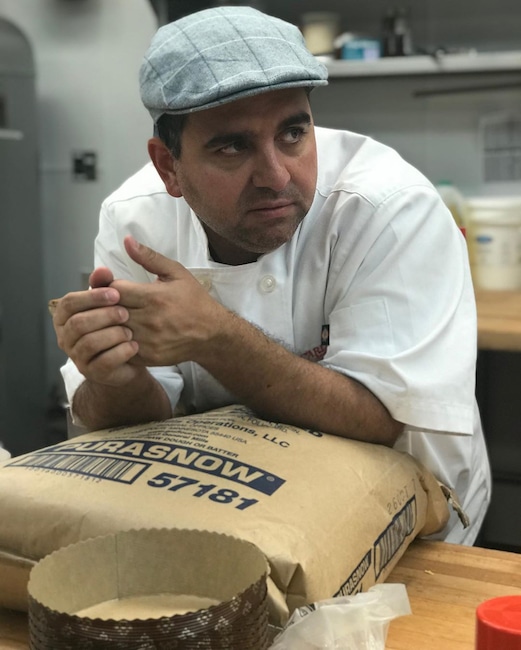 Instagram
But he'll pass on any housekeeping, thanks, telling the mag he doesn't do laundry or put dishes away: "I grew up in an old-fashioned Italian household with four sisters who did everything."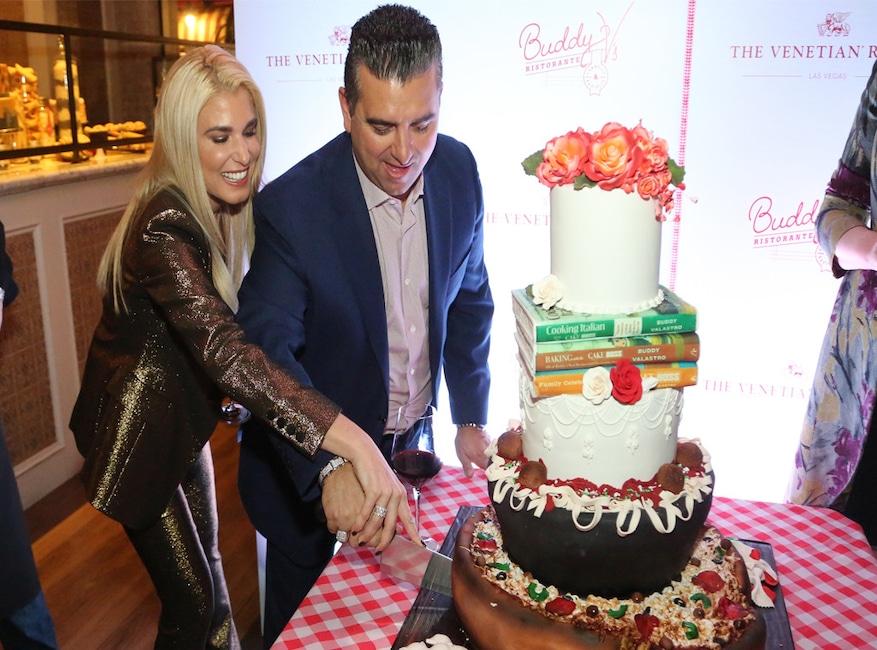 Edison Graff/ Edison G Productions
Still, he's fastidious about cleanliness, telling Vanity Fair, "I'm the type of guy who'll see a crumb in a corner."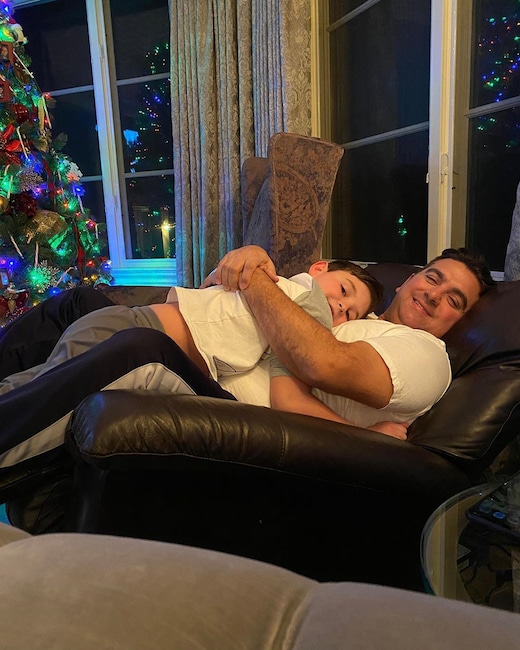 Instagram
He can recall one particularly arduous task involving the assembly of his kids' swing set. "It took two days and was torture," he told Good Housekeeping. "Nothing was labeled, you had to measure everything—it wasn't easy, but I prevailed."
Article continues below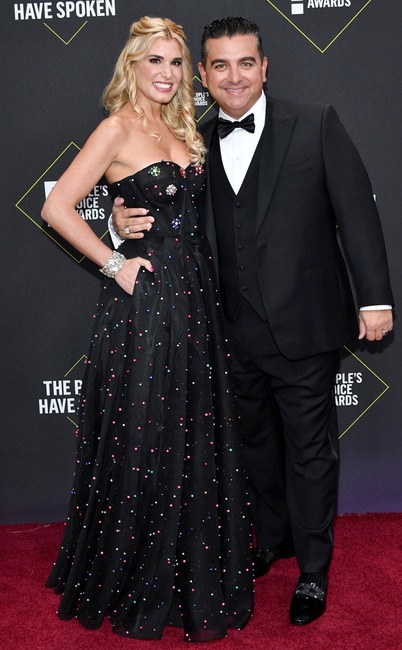 Amy Sussman/E! Entertainment/NBCU Photo Bank
To woo wife of 19 years, Lisa Valastro, he sticks with the classics. "Always bringing home flowers or trying to do something nice," he told Good Housekeeping. "Saying, 'Honey, you look beautiful today.' You can tell when a girl went out of her way to look good."
Instagram
The first cake he ever made was for his mom Mary, who passed from complications due to A.L.S. In 2017. "My dad wouldn't let me practice on a customer cake, so I had to make something for my mom, which was pretty fun," he told Parade. "I was about 12 and it was an Italian rum cake. It was a little crooked but she loved it."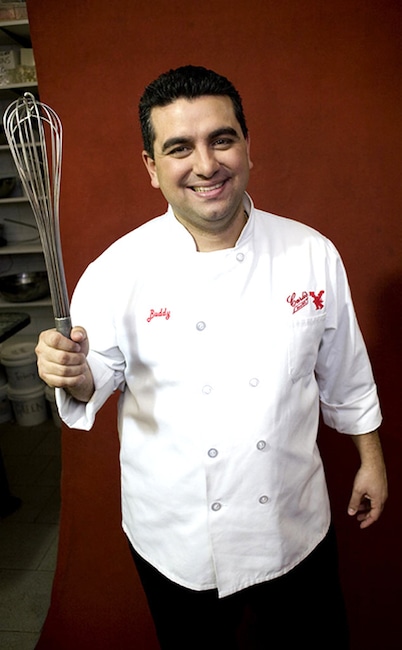 Heather Swanson/TLC
The most expensive? A $30 million diamond-, ruby-, sapphire- and emerald-covered statement piece he whipped up for New York socialite Deborah Rose's 2011 gala.
Article continues below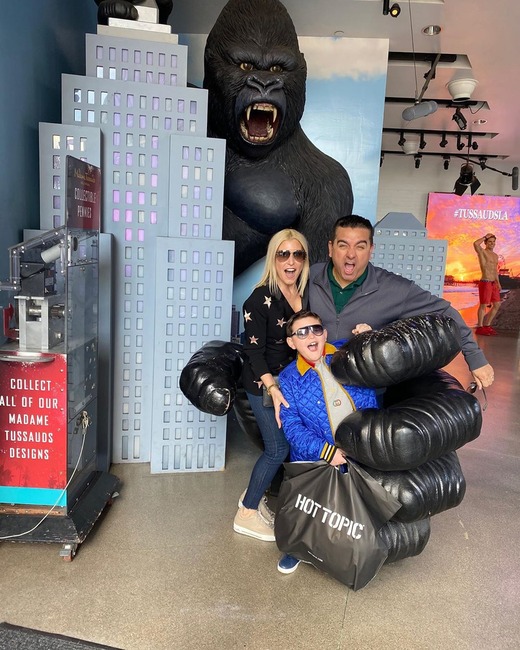 Instagram
When he's not decorating cakes (a routine that sends him into "a zone" he told Parade), " I like to fish. I love to bowl. I love to eat. I'm a pretty chill guy. I'll listen to a little music, sit back and enjoy."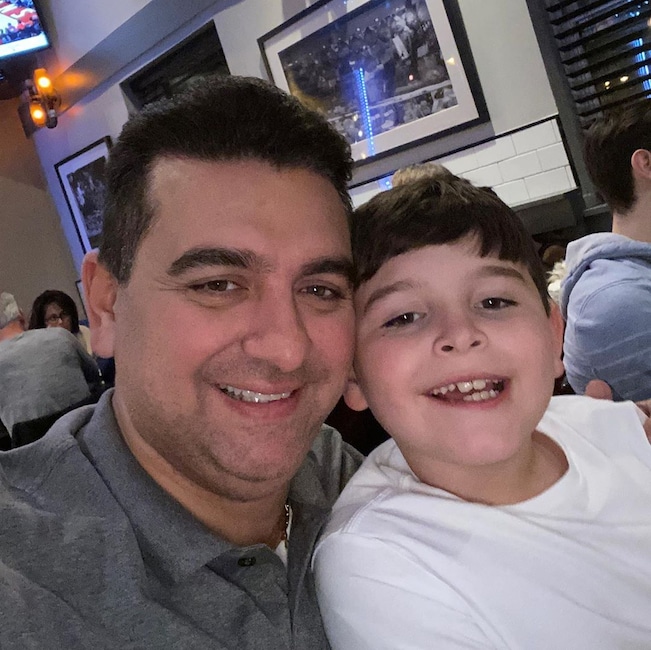 Instagram
A little-known skill he shared with D Magazine in 2011, "I can do some pretty good imitations of Scooby Doo."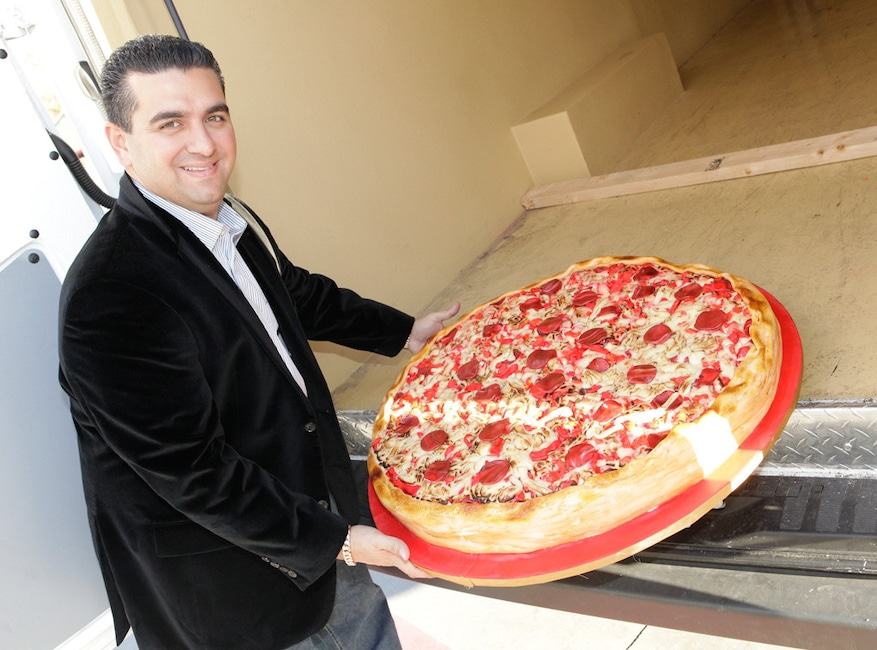 Paul Drinkwater/NBC/NBCU Photo Bank
Despite his fantastical designs, Valastro actually considers himself a pretty rudimentary artist. "With a few strokes of a pencil, Dad could sketch out the most intricate, beautiful decorations for a wedding cake," he shared with Guideposts in 2011. "Me? I had no artistic ability. Zero. My school art projects were disasters. (Thank God for today's computer imaging systems at Carlo's—if we relied on my sketches to sell our cakes we'd have gone out of business years ago!)"
Article continues below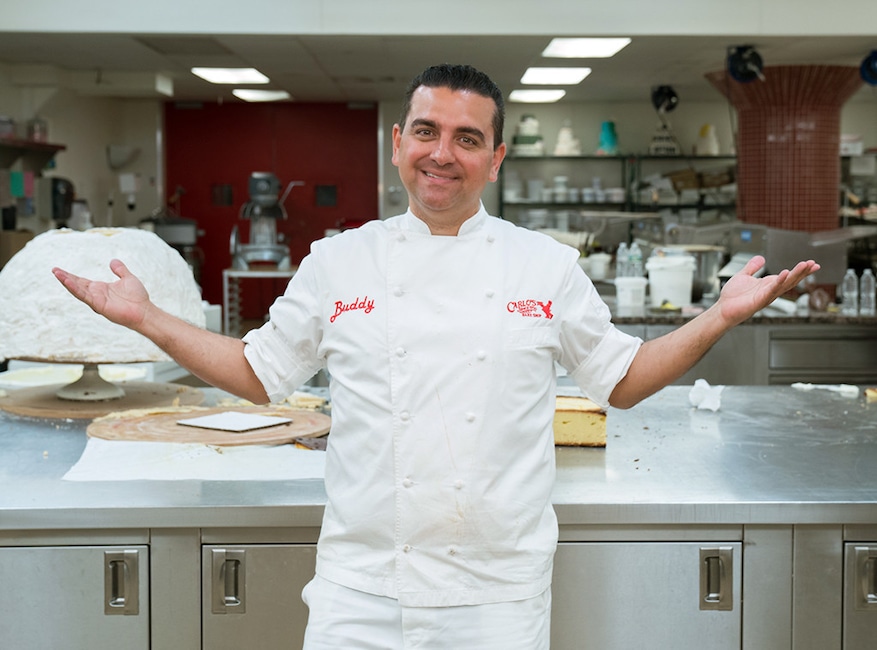 Food Network
He's already completed his cake maker's bucket list with only two people he felt, as he told Italia Living in 2010, "I just HAD to make cakes for in my life." The first was Oprah Winfrey, which he'd already done. "The second would be for a President of the United States." That technically happened two years later when Donald Trump commissioned Valastro to whip up a cake of Ann Romney (wife of then-presidential candidate Mitt Romney) riding her horse for her 63rd birthday party.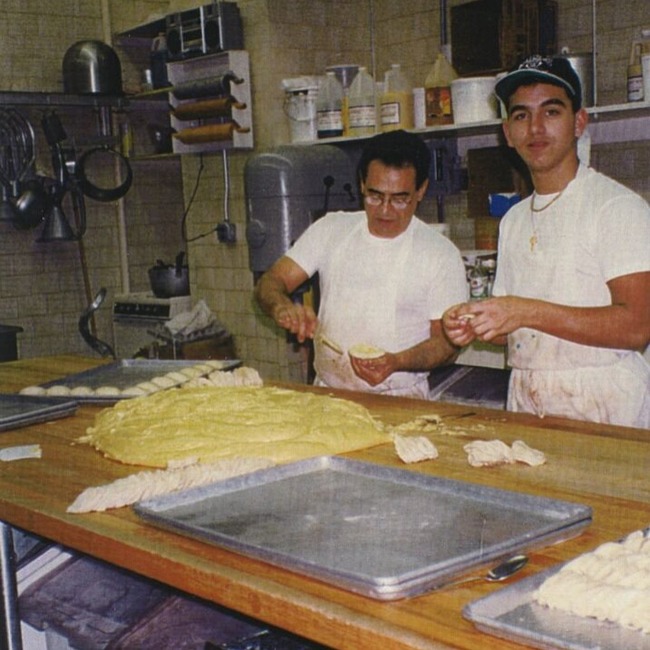 Instagram
Struggling to replicate his dad's signature sfogliatelle, a flaky, cream-filled pastry known as a lobster tail for its fish-esque look, he got assistance from an unlikely place. Several months after the patriarch's death, following another failed attempt, "I begged God for an answer," he wrote in Guideposts. "Did you really mean for me to be a baker? Am I just being a fool? I fell into an exhausted sleep and dreamed I was back in the basement at Carlo's, only my father was there!"
His nighttime vision saw his dad guide him through a perfect lobster tail creation. "I could still picture it when I woke up the next morning," he remembered. "I rushed to the bakery and told Mama about the dream." There, as his family looked on, he mastered his own batch that was "light enough to float away." From then on, he continued, "It was like Dad was an angel on my shoulder."
Now that's truly sweet.
Source: Read Full Article