Safety measures enacted in the wake of the COVID-19 pandemic shut down businesses and schools across the world, and people continue to adapt while abiding by stay-at-home and social distancing rules.
Students pivoted to online learning or the early end to their academic year. However, graduation and other student activities were canceled.
Prom season would have been in full swing for millions of high school students, and many are bummed they can't attend during senior year. But all is not lost. Pop star Dua Lipa wants to make teens smile by throwing a prom for 2020.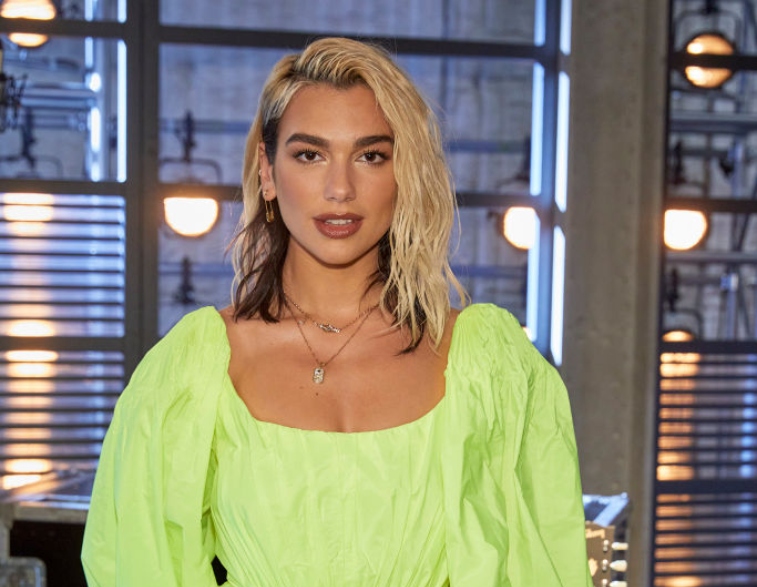 Dua Lipa is hosting a virtual prom
According to a press release, Dua Lipa and KIIS FM's JoJo Wright will host the 2020 iHeartRadio Prom on May 8 at 8 p.m. for kids across the country. Hashtag it and spread the word so you can dance with your friends or family.
You will want to dress up and go through every prom preparation ritual there is because in addition to the party, attendees can send in their photos during the event.
Someone will even be selected for a special online meet-and-greet with Dua Lipa afterward. What a way to cap off the school year for some lucky fan.
Who's coming to the party?
In addition to Dua Lipa, Diplo, will.i.am, Marshmello,Martin Garrix, Dillon Francis and Loud Luxury are doing DJ sets. Joe Jonas willbe on air too. Per the media release, a number of artists are set to appear toshout-out all the promgoers:
"The celebration will also include special messages for the'Class of 2020' from artists such as John Legend, AJ Mitchell, NoahCyrus, PowFu, Sabrina Carpenter, Sofia Carson, Trevor Daniel and more, plus a special performance from Lewis Capaldi as he singshis hit ballad "Before You Go" for students' first slow dance."
Diplo is in charge of the prom court, so if you want to be crowned during the event, be sure to message @diplo or iHeartRadio.
How to attend the iHeartRadio virtual prom with Dua Lipa
The party will start at 8 p.m. EST and last for four hours, and attendees can tune in through Hits Nation for the livestream or turn on any iHeartRadio station in the US.
Listeners can tag their photos and comments with "#iHeartProm" and "#iHeartDuaLipa" during the event for shout-outs or a chance to win. Radio personality JoJo Wright is looking forward to prom 2020 and seems to be warming up for it.
He said in a statement, "Prom is such a significant milestone for high school studentsacross the country. Through the power of radio, we are excited to bring prom tothe to the safety of our listeners living rooms, with some of the biggest namesin music performing for the special occasion."
This isn't the only virtual event for graduating students. The Obamas are headlining a commencement celebration on June 6 on YouTube.
Additionally, iHeartRadio is dropping a special commencement podcast series for the class of 2020 featuring speeches from Hillary Clinton, Eli Manning, Jimmy Fallon, Tim McGraw, Kesha, DJ Khaled, singer Khalid, Halsey, and more. Look for the podcast on May 15.
Source: Read Full Article