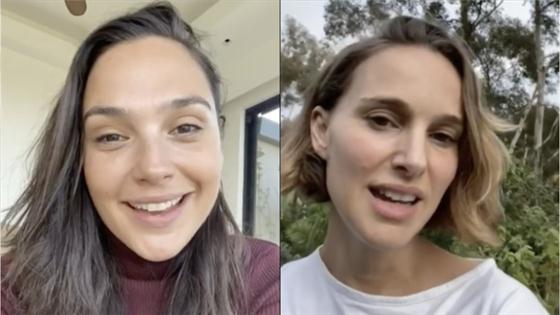 We wish we could give you all a hug right now. So how about six virtual ones?
Now more than ever, we're honored to share this week's Feel Good Friday offerings with you, hoping to bring a smile to your face and spark a little bit of joy while you are practicing social distancing.
E! News is highlighting six uplifting and heartwarming stories, including one man who found a way to celebrate his 67th anniversary with his beloved wife even though they had to remain physically separated due to the ongoing Coronavirus pandemic, and another family that came together in a unique way to wish their grandmother a happy birthday.
Plus, some of TV's doctor dramas are doing their part to help out the real-life medical professionals who are working tirelessly across the country to keep people safe, and one aquarium is sharing updates on their adorable animals after the organization closed for public safety.
Here are six offerings that we hope can bring you a little comfort this weekend. Take what you need, friends…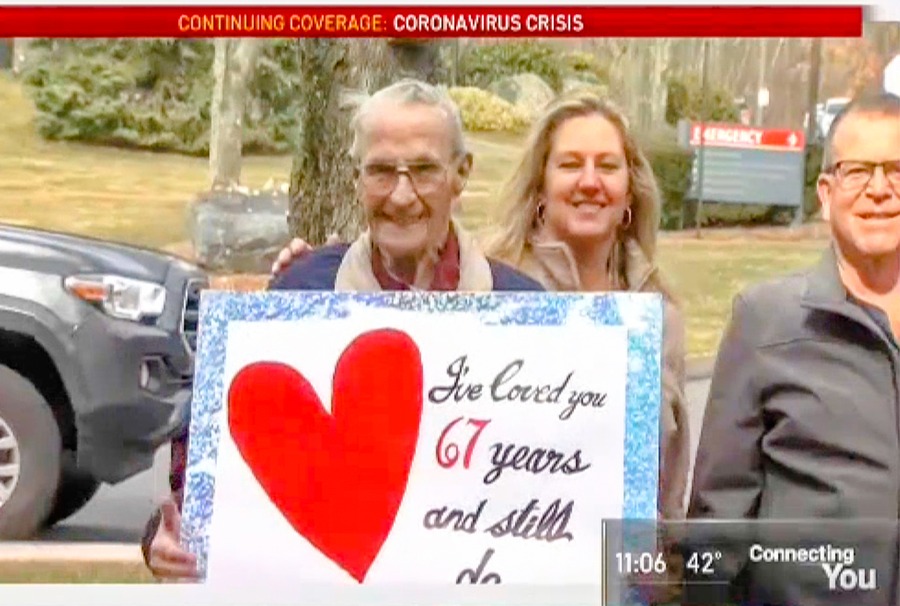 NBC Connecticut
Real-Life Notebook
A man named Bob in Vernon, Connecticut made headlines (and hearts swoon) when he celebrated his 67th wedding anniversary by holding a sign outside of his wife's nursing home after the couple was not allowed to see each other due to the safety precautions being taken amid the Coronavirus pandemic.
Refusing not to celebrate or see his wife Nancy, Bob help up a sign that read: "I've loved you 67 years and still do. Happy Anniversary." Nancy responded by blowing kisses and waving to her beloved.
"It makes me feel bad because I want her down with me and I know she can't be," Bob told NBC Connecticut, with their daughter adding this is the first anniversary they've spent physically apart.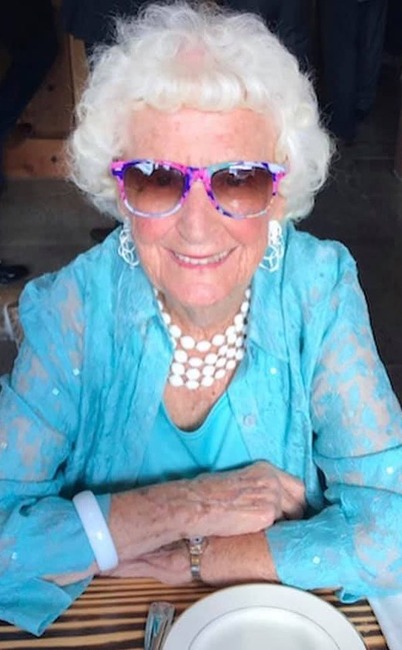 @sabyrne5/Instagram
Birthday Party Safety
Another heartwarming example of families finding creative ways to be together for milestone events safely? A family in New York celebrated their matriarch's 95th birthday this week by standing on her front lawn and singing to her while holding up decorations, posters and wearing party hats.
"We had to keep our distance but we couldn't not see our best girl on her birthday!!!," Sara Byrne wrote on Instagram, alongside a video of her and the rest of the family singing happy birthday. "Happy 95th Gram we love you SO much!!!!"
From inside the house, Grandma Byrne said, "Oh, I love it! Thank you! I'm sorry we all couldn't be together, but you are all together."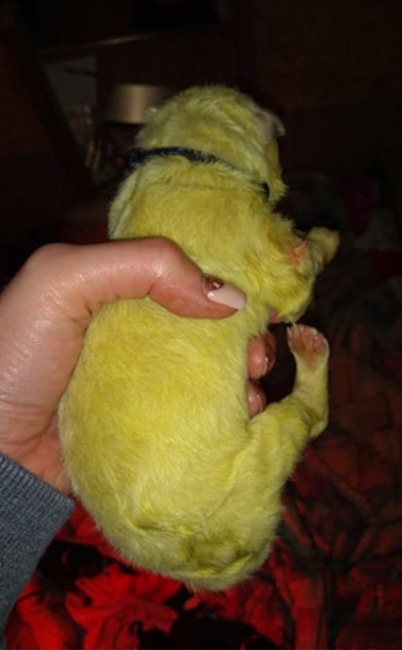 CATERS NEWS
The Incredible Puppy!
North Carolina resident Shana Stamey's family dog Gypsy, a white German shepherd, gave birth to eight puppies, they received a St. Patrick's Day surprise: pup No. 4 was born with lime green fur. Ironically enough, one of the name options the family had picked out even before the puppies were born was Hulk.
"He was lime green and super mad, so yeah, he became Hulk," Stanley told WLOS. "Mom licks it away until I bathe it, and then, I guess after a couple of washes, it will finally fade out."
Stanley later learned the green fur wasn't harmful or dangerous for Hulk; the unusual color is a stain from meconium, an infant's mammal's earliest stool.
Article continues below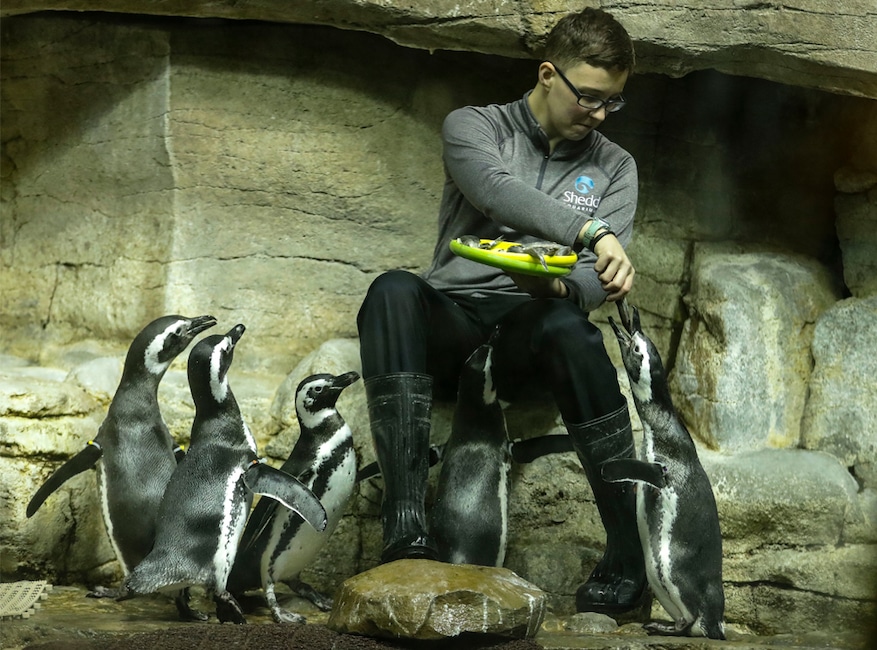 Joel Lerner/Xinhua via Getty
When the Patrons Are Away, the Penguins Will Play
If you could use a cute animal moment to lift your spirits, we present to you the Shedd Aquarium in Chicago's adorable penguins.
After the Aquarium was closed to the public due to the Coronavirus, the organization allowed their penguins to on a "field trip to meet other animals at Shedd."
The penguins were able to check out exhibits with dolphins, fishes and other animals, while a bonded pair of rockhopper penguins named Edward and Annie went for a romantic walk through the rotunda, which hopefully set the mood for nesting season.
"Every spring is nesting season for the penguins here at Shedd, and this year is no different!" the Aquarium noted. "Next week, penguins, including Edward and Annie, will begin to build their nests."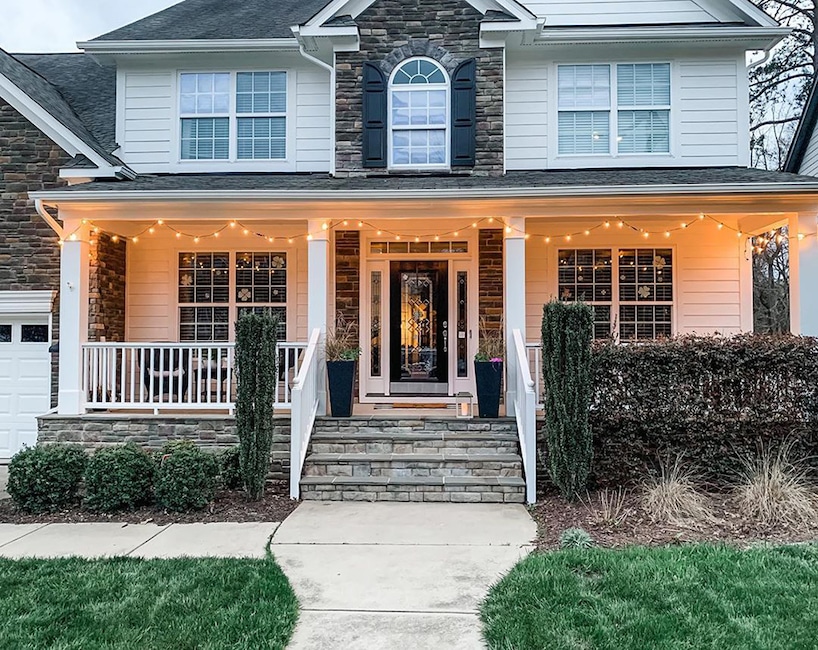 @hcj_home, Heather Johnson
Christmas Cheer Any Time of Year
Never took the time to take down your Christmas lights? Turns out, you weren't that lazy after all, as people are now breaking out their Christmas decorations across the country to spread a little cheer during this difficult time.
"I saw something posted on this topic earlier today and I couldn't stop thinking about how something so small like Christmas lights can lift people's spirits during such a difficult time," Heather Johnson, who joined in on the fun and shared her decorations on Instagram, told E! News. "It's something easy (and pretty) homes can do to display hope for each other… for our world, really!"
Another person told us they saw this festive idea as an opportunity to "show love and support to one another."
So break out the hot cocoa, turn on Hallmark and find those old candy canes in your pantry this weekend.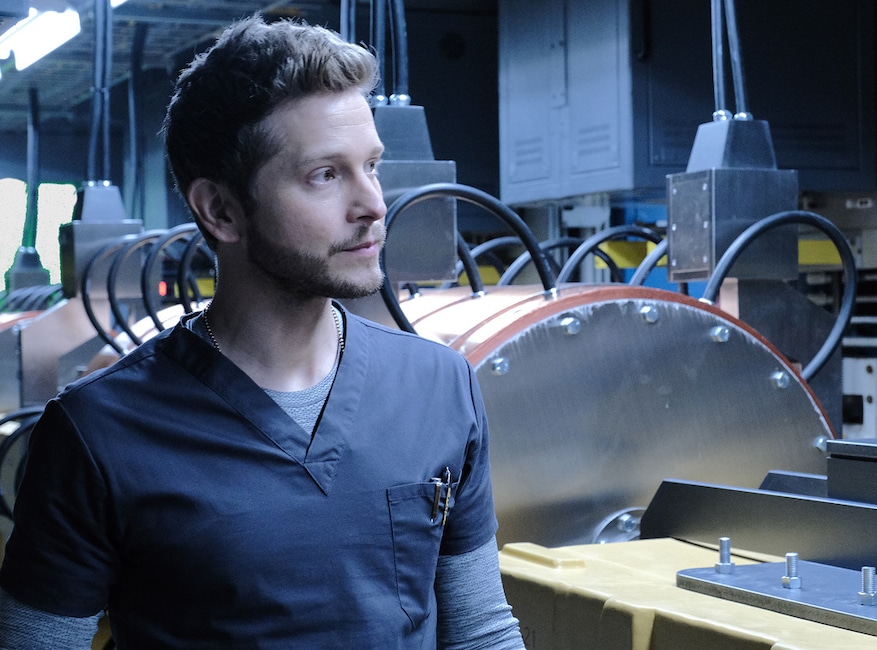 Fox
TV Doctors Supporting Real-Life Doctors
In order to help the real-life healthcare professionals taking care of patients, TV's biggest medical dramas are doing what they can to assist them.
Shows like Fox's The Resident and ABC's Grey's Anatomy and The Good Doctor are donating their on-set medical supplies to hospitals in need, including face masks and gloves.
And Station 19, Grey's' firefighter spinoff, has also donated coveted supplies to California firehouses in need.
"We are all overwhelmed with gratitude for our healthcare workers during this incredibly difficult time, and in addition to these donations, we are doing our part to help them by staying home," Grey's and Station 19 showrunner and executive producer Krista Vernoff told E! News in a statement.
Article continues below
Source: Read Full Article