"Glee" star Naya Rivera's body was found Monday after she went missing while boating on a California lake last week, Ventura County Sheriff Bill Ayub confirmed.
"Based on the location where the body was found, physical characteristics of the body, clothing found on the body and the physical condition of the body ― as well as the absence of any other persons reported missing in the area ― we are confident the body we found was that of Naya Rivera," said Ayub during a press conference held on Monday.
Ayub said that Rivera was found near the surface of the water in a northeastern part of the lake. He described the area she was found in having a depth within 35 to 60 feet, heavy brush and a lot of trees. He also added that they believe her body had been concealed by the foliage in the water and that there was no indication of foul play or suicide. 
The 33-year-old had rented a boat with her 4-year-old son, Josey Hollis Dorsey, on Lake Piru in Los Padres National Forest on Wednesday and was last seen around 1 p.m., according to local news affiliate Fox 11 Los Angeles. The child, who was found alone hours later sleeping in the pontoon boat and wearing a life vest, told investigators that he and his mother had been swimming and that she never returned to the vessel.
Ayub noted during the press conference that the child told investigators that Rivera had helped him into the boat and that when he looked back at her, he saw her "disappear under the surface of the water."
Representatives for the actor did not return a request for comment.
Soon after Rivera was reported missing, search efforts began as investigators combed the lake, which is 2 miles long and about 130 feet deep at its deepest point. Due to the water's murkiness and subsequent low visibility, one volunteer diver, Max O'Brien, told reporters that they had been conducting the search by touch.
"The visibility is about 1 to 2 feet," O'Brien said, adding that "there's a lot of tree branches and overgrowth from when the lake was lower, so we're digging through, breaking through sticks and searching a heavy brush bottom."
He went on to say that "it's a lot by feel" and "kind of a Braille search."
Lake Piru has claimed many lives over the years. Park officials speculated to the Los Angeles Times in 2000 that it has to do with "wind gusts and deep columns of chilly water on the lake, which is up to 160 feet deep depending on the time of year" and "can overtake swimmers quickly."
After news broke that Rivera was missing, the hashtag #PrayingForNaya trended on social media as fellow stars and fans expressed their hope that she would be found OK and alive.
Fans showed support in the comments on an Instagram post from Rivera earlier this week showing a tender moment with her son.
View this post on Instagram
A post shared by Naya Rivera (@nayarivera) on
A model, actor and singer, Rivera is best known for her stint as cheerleader Santana Lopez in Ryan Murphy's "Glee," which aired from 2009 to 2015. Her character on the Fox show was known for her cutting remarks to fellow classmates except Heather Morris' Brittany, whom Santana eventually falls in love with.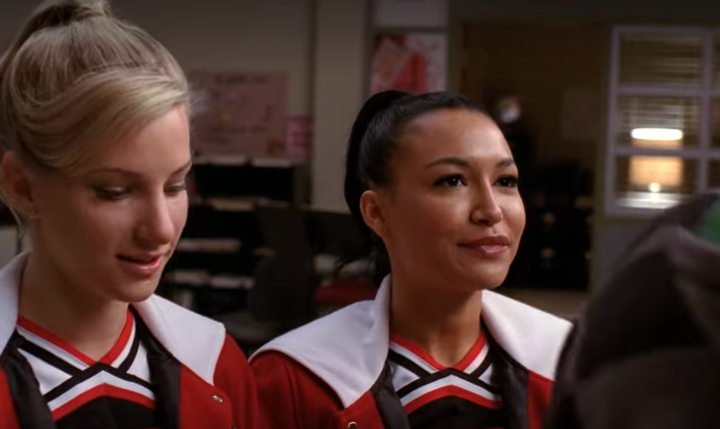 Prior to "Glee," Rivera had small roles in shows such as "The Fresh Prince of Bel-Air," "Family Matters," "Baywatch," "Even Stevens" and more.
Most recently, Rivera's previously canceled YouTube show "Step Up: High Water" was purchased for a revival by Starz. The show, which was supposed to get 10 episodes in its reboot, was to be a reimagination of the popular dance-film franchise of the same name and also star Ne-Yo.
Rivera was previously engaged to rapper Big Sean from 2013 to 2014. In 2014, soon after her breakup with Big Sean, she married actor Ryan Dorsey. They had their first and only child together, Josey, in September 2015.
Though Rivera filed for divorce from Dorsey in 2016, the pair called off the separation in late 2017. Not long after, Rivera was charged with domestic battery after Dorsey claimed she struck him on the lip and head while the two were walking in West Virginia with their son. The charges were later dismissed at Dorsey's request.
Weeks after that incident, Rivera refiled for divorce and it was finalized in June 2018.
Rivera's death adds another tragic chapter to a dark history involving the cast of "Glee."
In 2013, actor Cory Monteith, who played quarterback Finn Hudson, died as a result of "mixed drug toxicity, involving heroin and alcohol" at age 31. Many fans expressed surprise on social media when they realized that Rivera's body was recovered on the seventh anniversary of the day Monteith died.
Another lead male actor on the show, Mark Salling, died by suicide in 2018 while awaiting sentencing for possessing images of child sexual exploitation and facing sexual assault allegations. Salling was known for his role as Noah "Puck" Puckerman.
Earlier this year, the show ― which has been off the air for five years ― made headlines when Lea Michele, who played Rachel Berry, was dragged on social media by a former co-star who claimed she made their time on the show a "living hell" due to "traumatic microaggressions." Michele has since apologized for her past behavior.
Related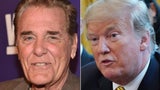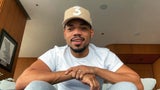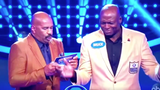 Trending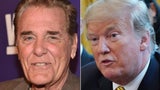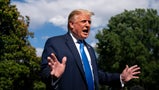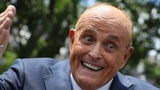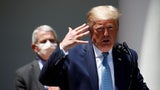 Source: Read Full Article