JoJo is the latest celebrity to contribute some quality content amidst the Coronavirus (COVI-19) pandemic. The "Leave (Get Out)" singer is using her platform to urge people to stay inside amidst these scary times. Cities all across the U.S. have recommended that their inhabitants practice social-distancing. By definition, social distancing is a health practice that seeks to prevent sick people from coming into close proximity with those who are healthy.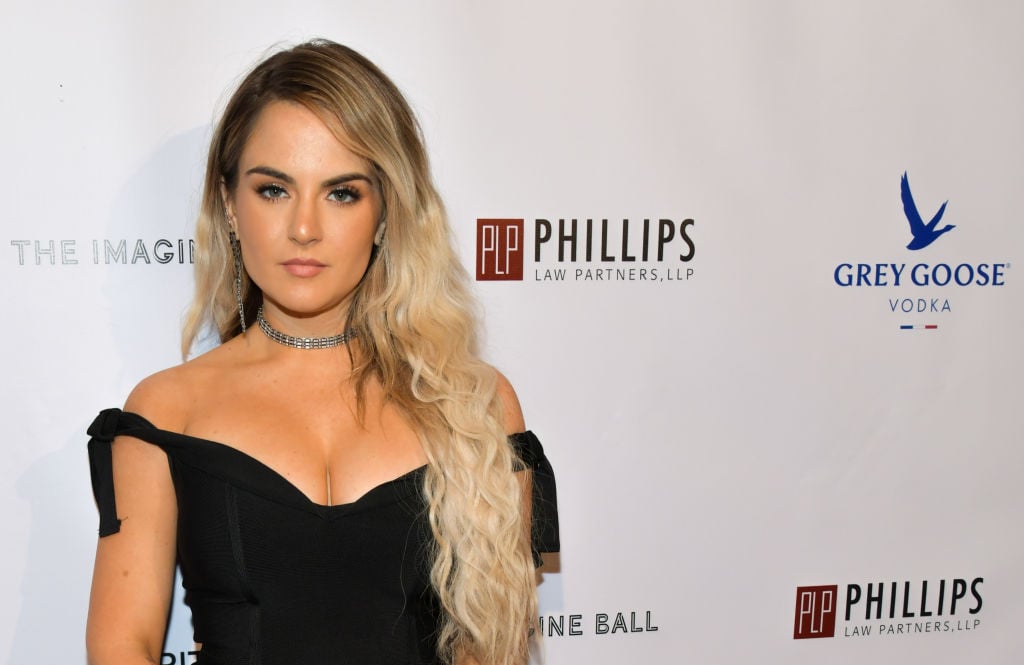 By practicing social distancing, health professionals are hoping that we will be able to "flatten the curve" of the virus. This will hopefully decrease the number of people who become sick with Coronavirus and help to not overload our health care system. Larger cities like Chicago, New York, and Los Angeles are doing their part by mandating that restaurants and bars shut down for dine-in. Meanwhile, places with high traffic like gyms and clubs have shut down completely. San Francisco and Colorado even issued a shelter-in-place mandate, which means you cannot leave your home except for essential activities.
Jojo speaks out amidst Coronavirus pandemic
Many celebrities are also joining in the conversation. They are urging people to self-quarantine in order to protect those who are at high-risk for Coronavirus. The latest celebrity to join in was singer JoJo, who used her creativity and vocal chops to remix her classic song, "Leave (Get Out)." The song, which was JoJo's debut song, came out back in 2004 and peaked at number 12 atop the Billboard Hot 100. The song also made JoJo (who was only 13 at the time) the youngest artist to ever peak atop the Billboard Pop songs chart.
JoJo remixed Leave (Get Out) on TikTok
Now, 16 years later, JoJo has remixed "Leave (Get Out)" for modern times. On March 18, 2020, she took to her TikTok to release the acapella spoof of "Leave (Get Out)" called "Chill (Stay In)". In the video, Jojo showcases her stunning vocals by belting out the new lyrics. Rather than keeping the performance fully acapella, she adds some percussion by banging on her countertop.
"Chill (Stay In)" is the quarantine content we deserve
"I never thought Corona could be such a nasty b*tch. Now that she's here boy all I want, is for you to use common sense. Stay in! Right now! Do it for humanity! I'm deada*s, about that but we will survive. So you gon' learn how to cook now and practice good hygenie. I know you're bored and want to f*ck around but not on me," JoJo belts out in one verse.
The "Too Little Too Late" singer then continues on with another verse. "Tell me why you're acting so confused when CDC laid it out for you. C'mon I know you're not dumb. To go behind my back and hit the bar, shows how immature you really are. Keep exposure to a minimum!" the singer demands in her "Leave (Get Out)" remix.
People think the "Baby It's You" singer is severely underrated
Fans immediately took a liking to the video and praised JoJo for her talent. They also expressed displeasure that she didn't receive more acclaim and attention considering how great her voice is. "Jojo deserves more credit because she can actually sing," one person wrote on Instagram. "Jojo is so slept on with the vocals 😍" another person chimed in. "She was tooooo early we weren't ready for her 🙏🏼🙏🏼" one Instagram user wrote. "She's so underrated, it's sad," someone else added.
JoJo has a new single called "Man"
Seeing how much the Internet was enjoying the new "Leave (Get Out)" rendition, JoJo decided to make a full version of the song. "Droppin the full version of Chill (Stay In) tomorrow. just doin my part, y'all," she wrote on her Twitter page. We love that JoJo is bringing creativity and levity to such an uncertain time. Hopefully, she will soon get the recognition that she deserves. With her new single, "Man" she is well on her way. We look forward to her new album, Good To Know, dropping sometime this Spring season.
Source: Read Full Article